It is possible to move an imported map from one device with Avenza Maps to another device using AirDrop - a technology for directly transferring files from one Apple device to another. This feature is only available for iOS devices. We are looking into ways to allow transferring between Android devices, as well as between platforms (i.e. iOS to Android or vice versa).
The only types of maps that can be transferred through AirDrop are imported maps, that is, ones that were added from iTunes Connect, Dropbox, Storage Locations (ie Google Drive, OneDrive, Box, etc.), a QR Code or from the web. It will not work with maps purchased from the Avenza Map Store. To transfer an imported map using AirDrop, do the following:
Turn on WiFi, Bluetooth, and AirDrop on both iOS devices. WiFi and Bluetooth can be found under iOS Settings. To turn on AirDrop, open device Settings > General > AirDrop, and set it to 'Everyone'

Maps can be shared from two spots within Avenza Maps: the My Maps tab, or from the Map View
My Maps List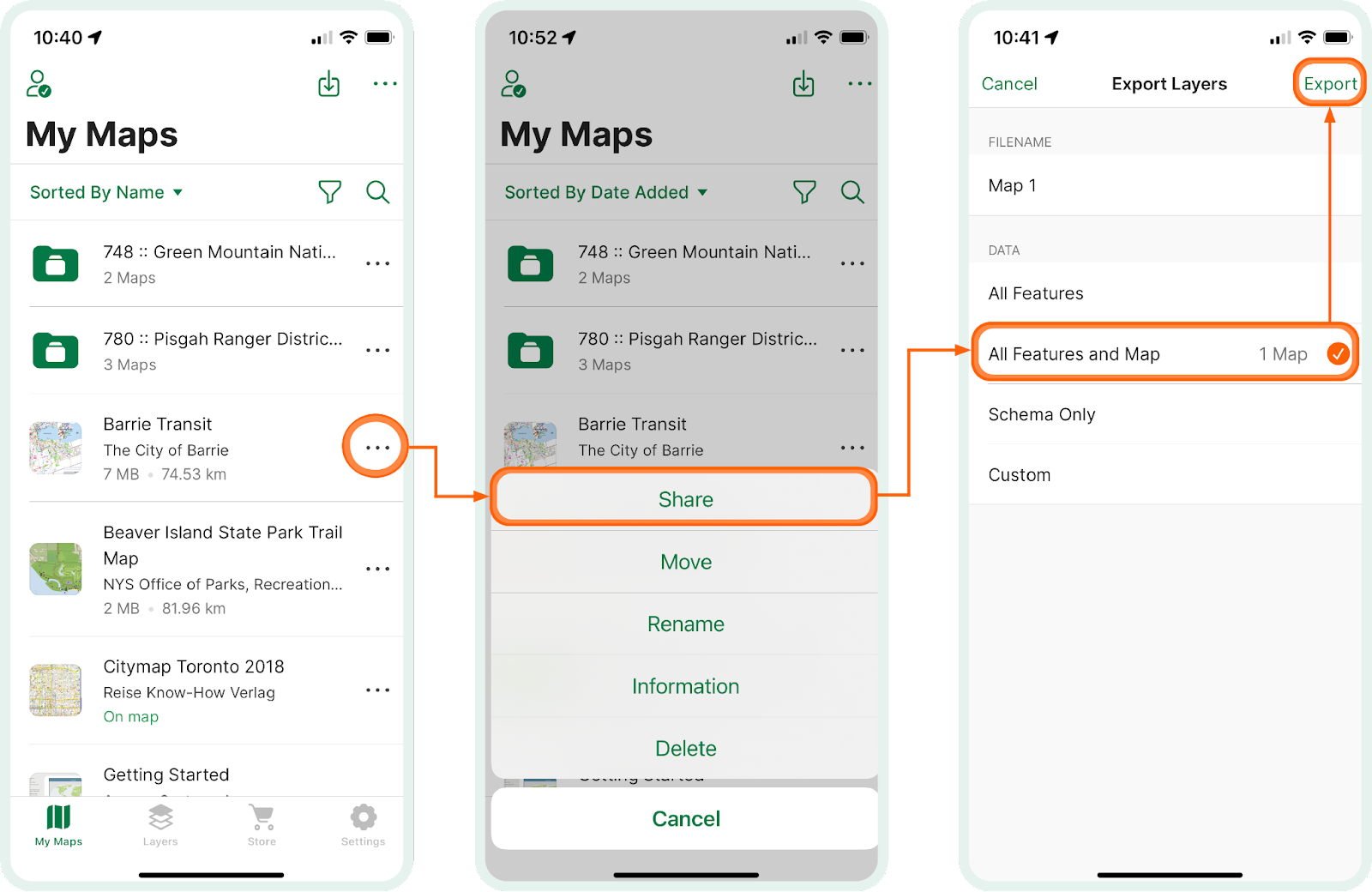 Map View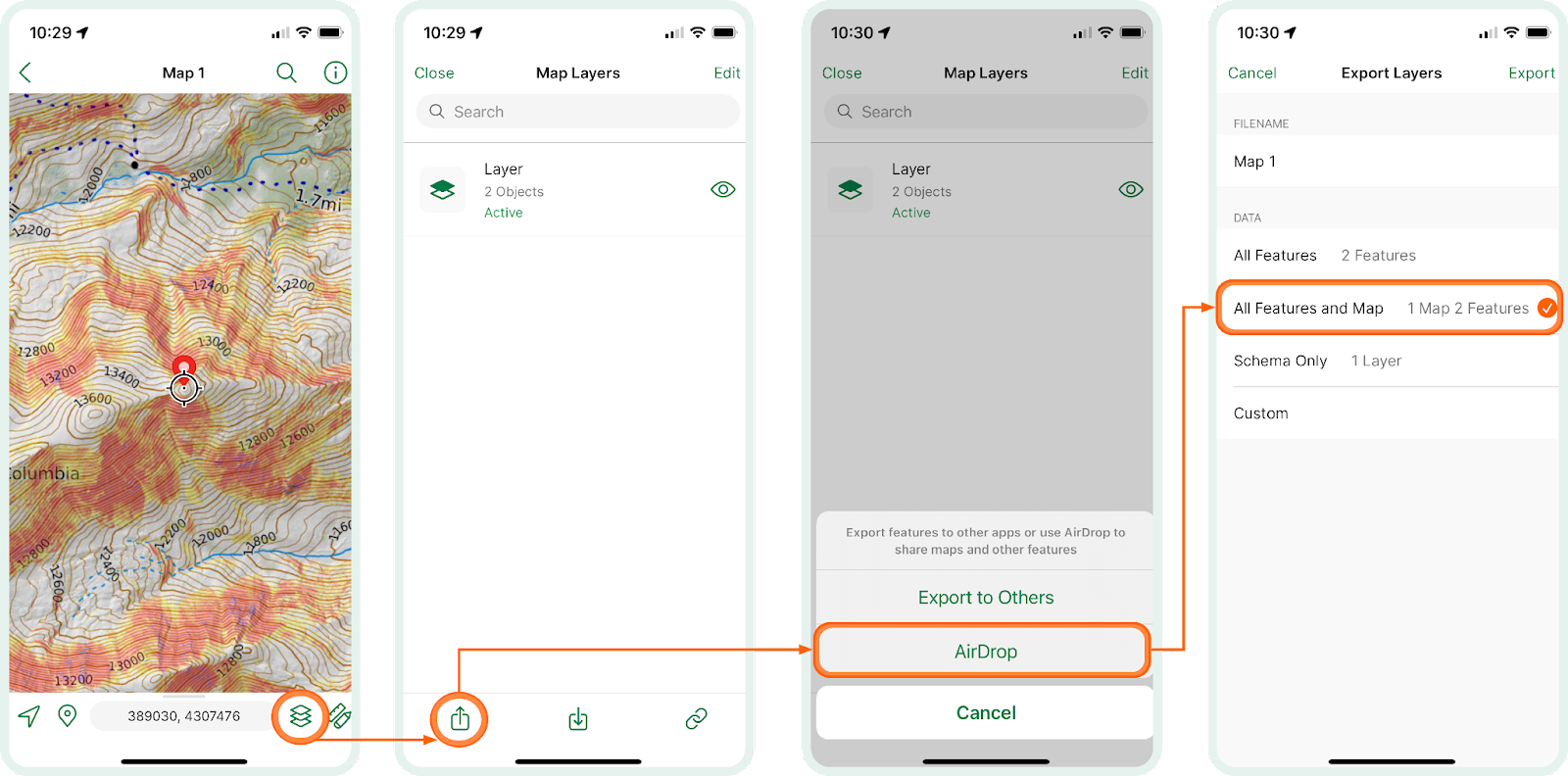 While exporting, users can select to export just the map, or the map and a selection of layers linked to the map.
**Please note that in order to successfully transfer maps and/or data between iOS devices using AirDrop, both devices must be using the same version of Avenza Maps**