At this time Avenza Maps does not support accessibility settings (primarily font size adjustments). As such, we have had reports of users, mostly on iOS, that are unable to see certain components of the app, or experiencing jumbled text in certain areas (e.g. Map Store and Map Store Account primarily).
An example of such jumbled text that can be experienced is below: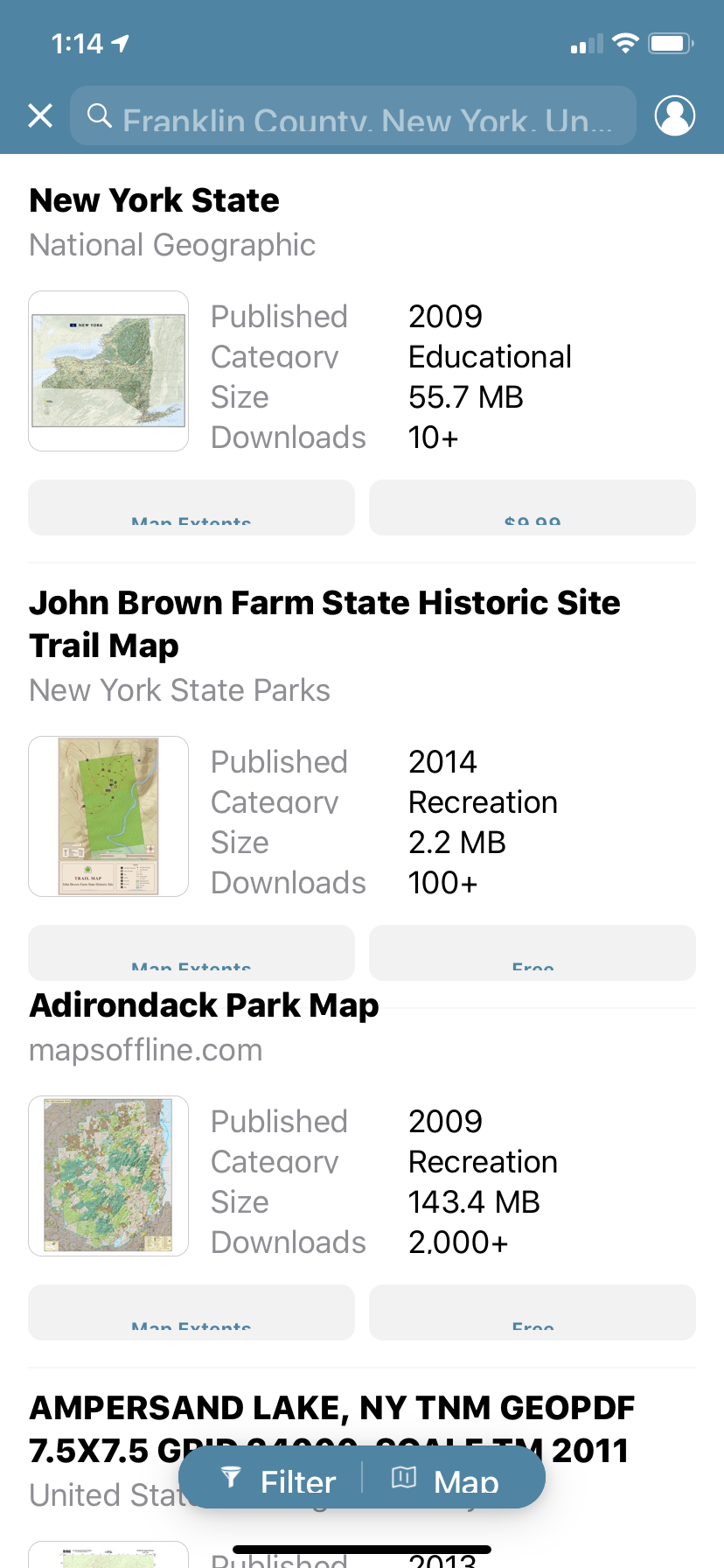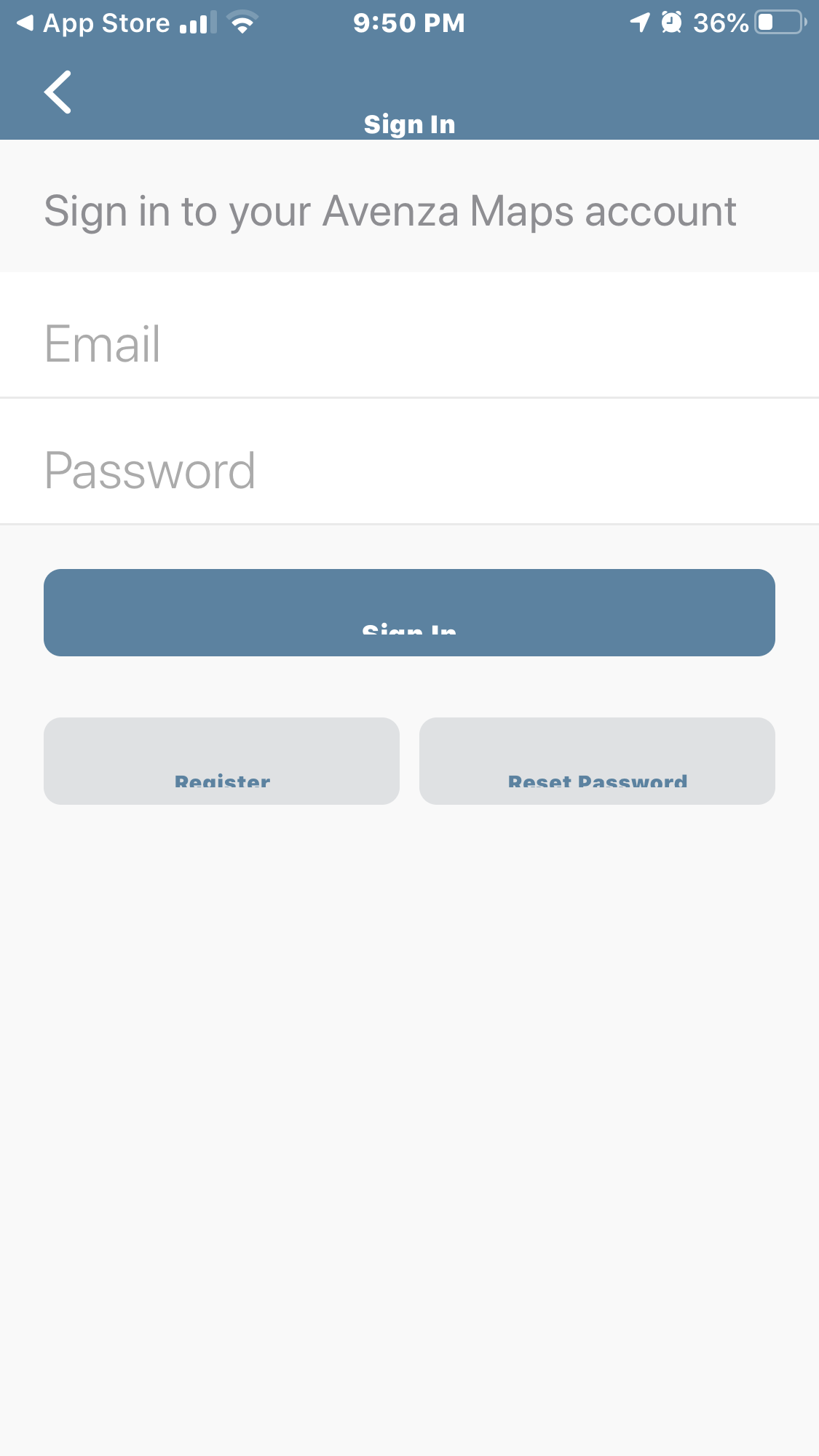 SOLUTION:
To resolve this issue, all users need to do is adjust their Accessibility Settings (within the main device Settings) to put the font size back within a normal range. Depending on your exact device (operating system, display screen size, etc.) these settings may vary slightly, so you may need to play around with the settings to find the one that works best, however, our experience has been that this issue is isolated to any settings directly targeting enlarging font, so reducing those settings back to a normal/default setting usually resolves this issue on the first go. Below is an example workflow of where to find these settings on an iOS device (again please remember that these steps may vary slightly depending on your exact device/operating system.

If you are still having any issues, please don't hesitate to reach out to our Support Team through the form at the top of this site!