When you import a custom map into the Avenza Maps app, the app will extract, tile, and process it. During this process, the app will attempt to read any geographic information associated/embedded in the map.
However, if the geographic information is absent, corrupted, or missing vital metadata it can throw the "Map not referenced" message. Other possible causes could be custom/rare coordinate systems that are not supported by the app. For example, when the GDA 2020 coordinate system was released we did not have immediate support for it within the app.
The fix for this is to georeference the map so the app can read it. Georeferencing is essentially assigning known lat/long, UTM, or another type of geographic information and associating with a specific location on an image. Then once it is assigned it can be read by other programs and reference your location on the map.
For example, the image below outlines a process or georeferencing. If you know the geographic information where the crosshairs are you can assign it a location for the app to read.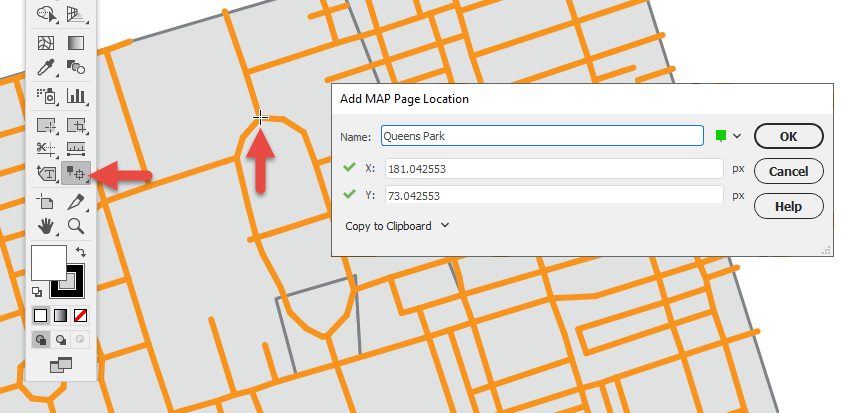 For easy georeferencing we have our own desktop software, Geographic Imager, that is a plug-in for Adobe Photoshop, for more information please click HERE.