For those users that purchase the Garmin Gazetter & DeLorme Map bundles, you may notice that there is no legend. We are working at putting in some infrastructure that would allow vendors to make legends more readily accessible to users, however, this is still in the early development stages.
In the interim, for those users that need access to the legend for these maps, please see the image below, each state has its own and the list is ordered alphabetically:
Alaska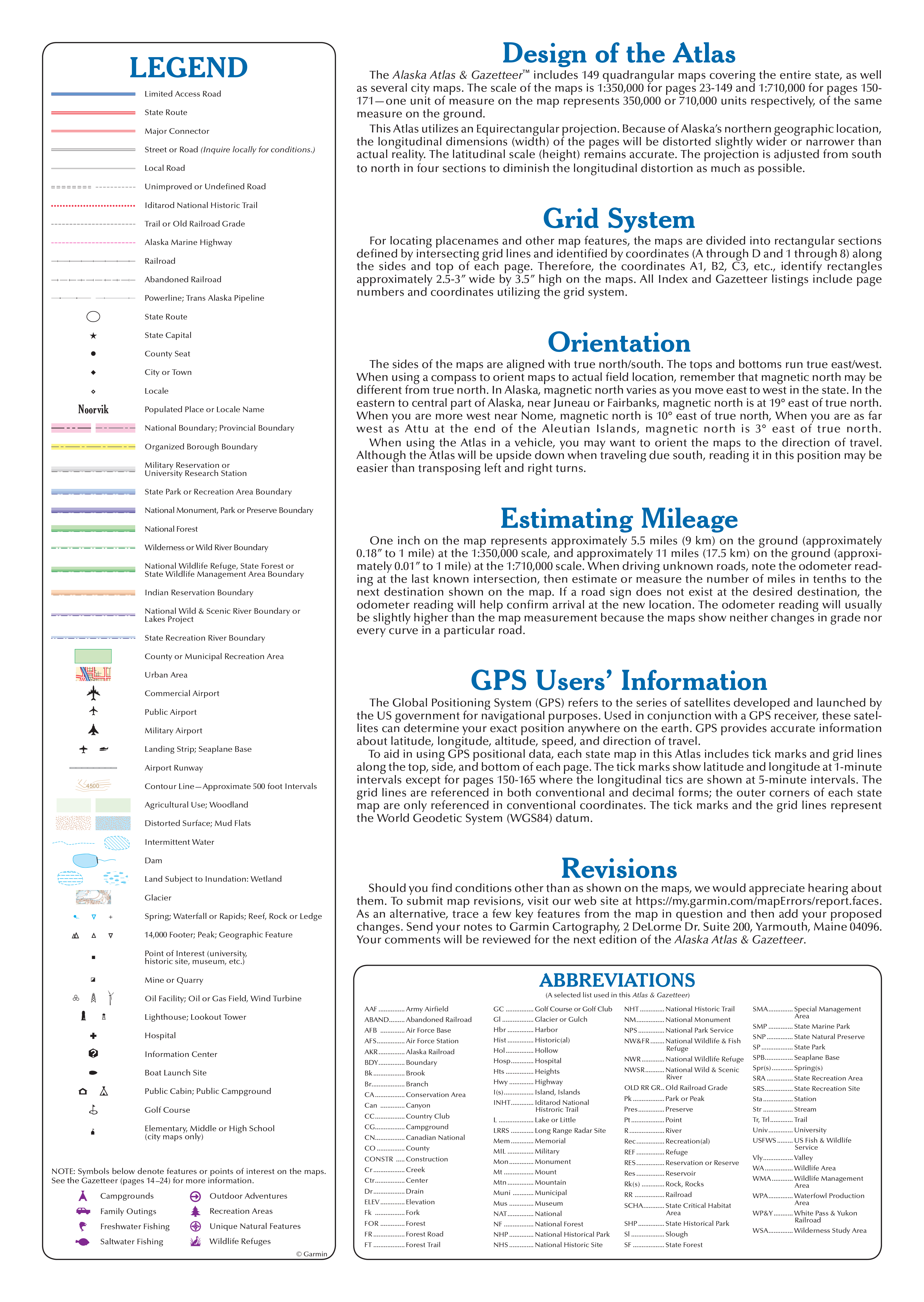 Arizona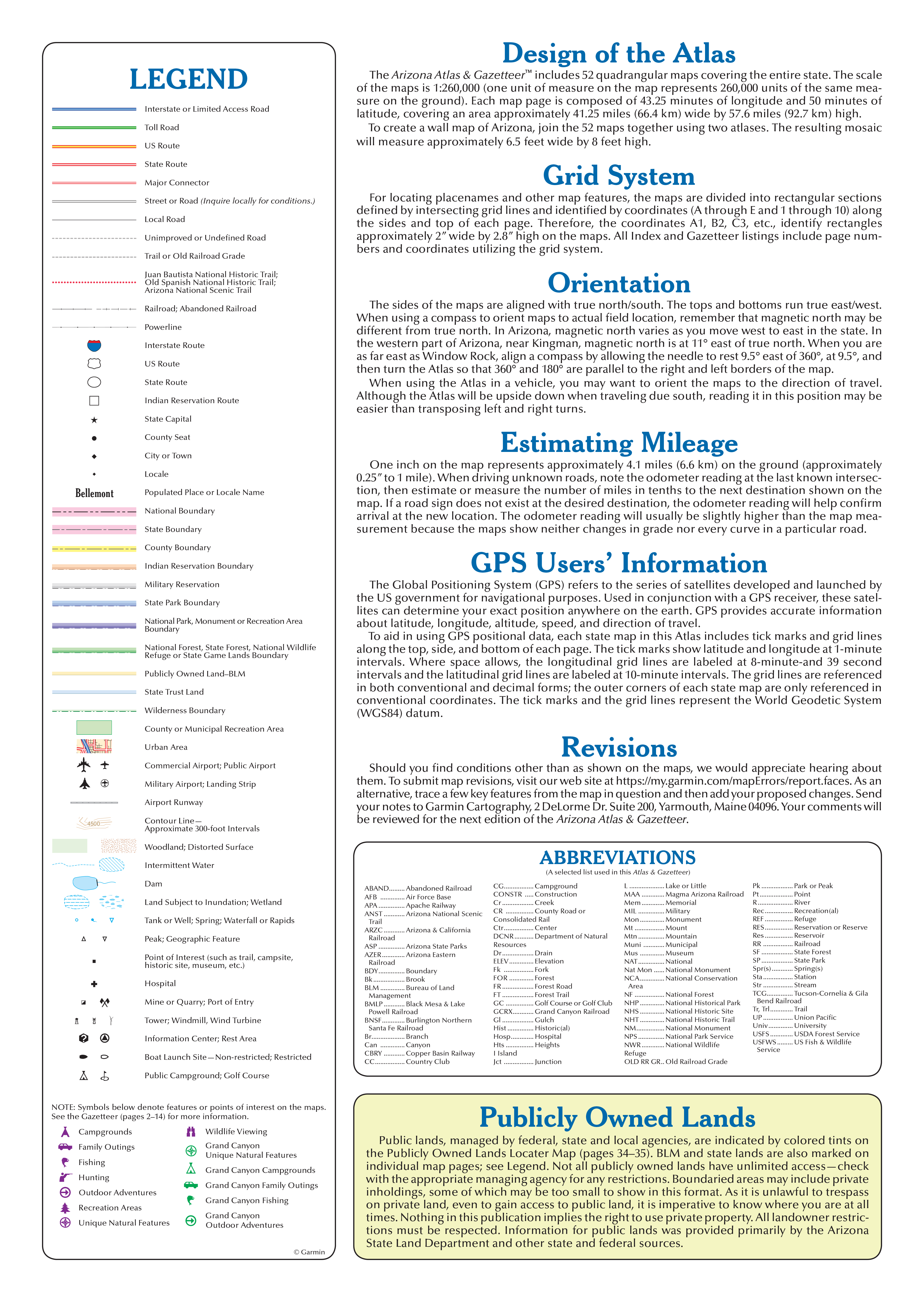 Arkansas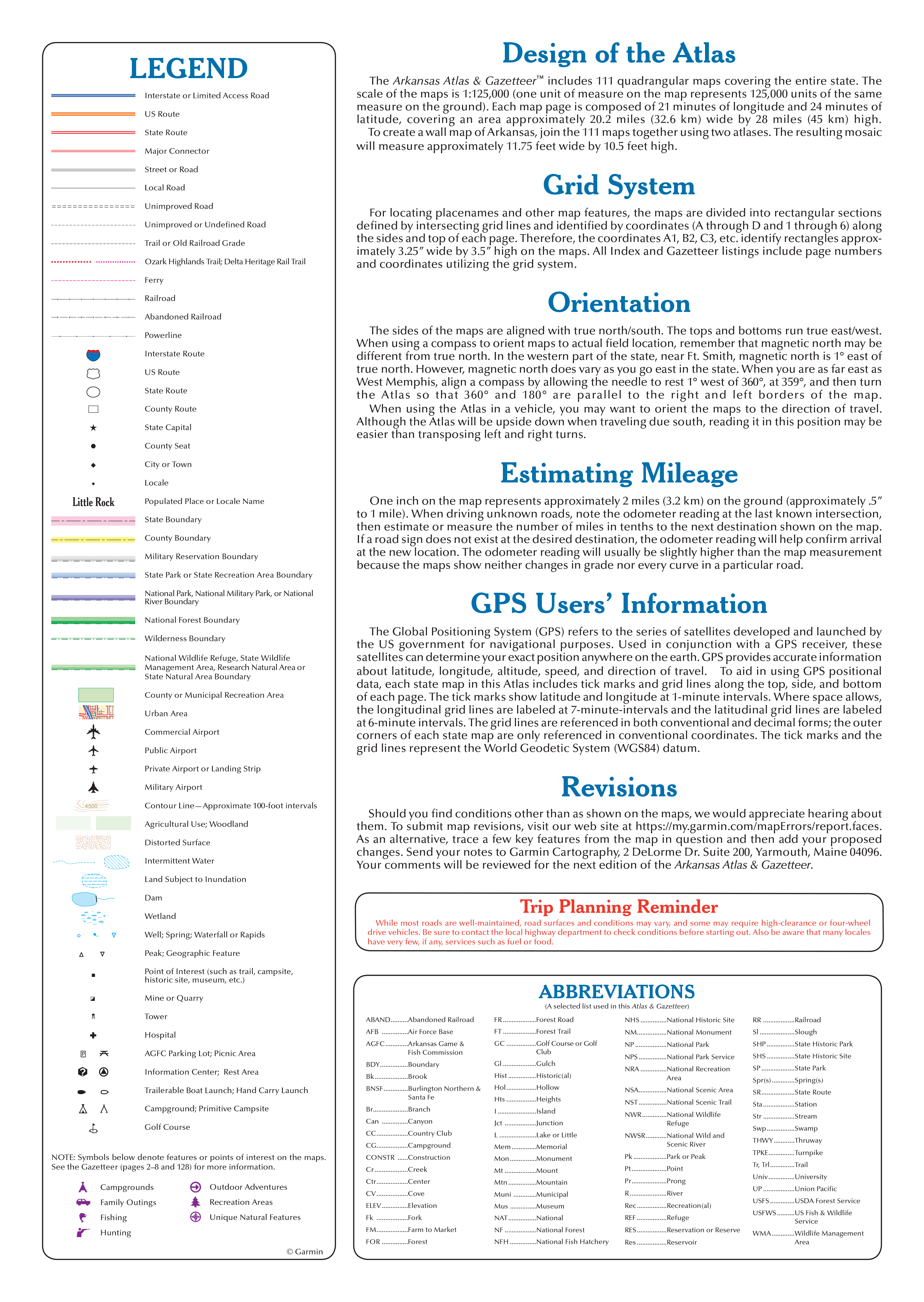 California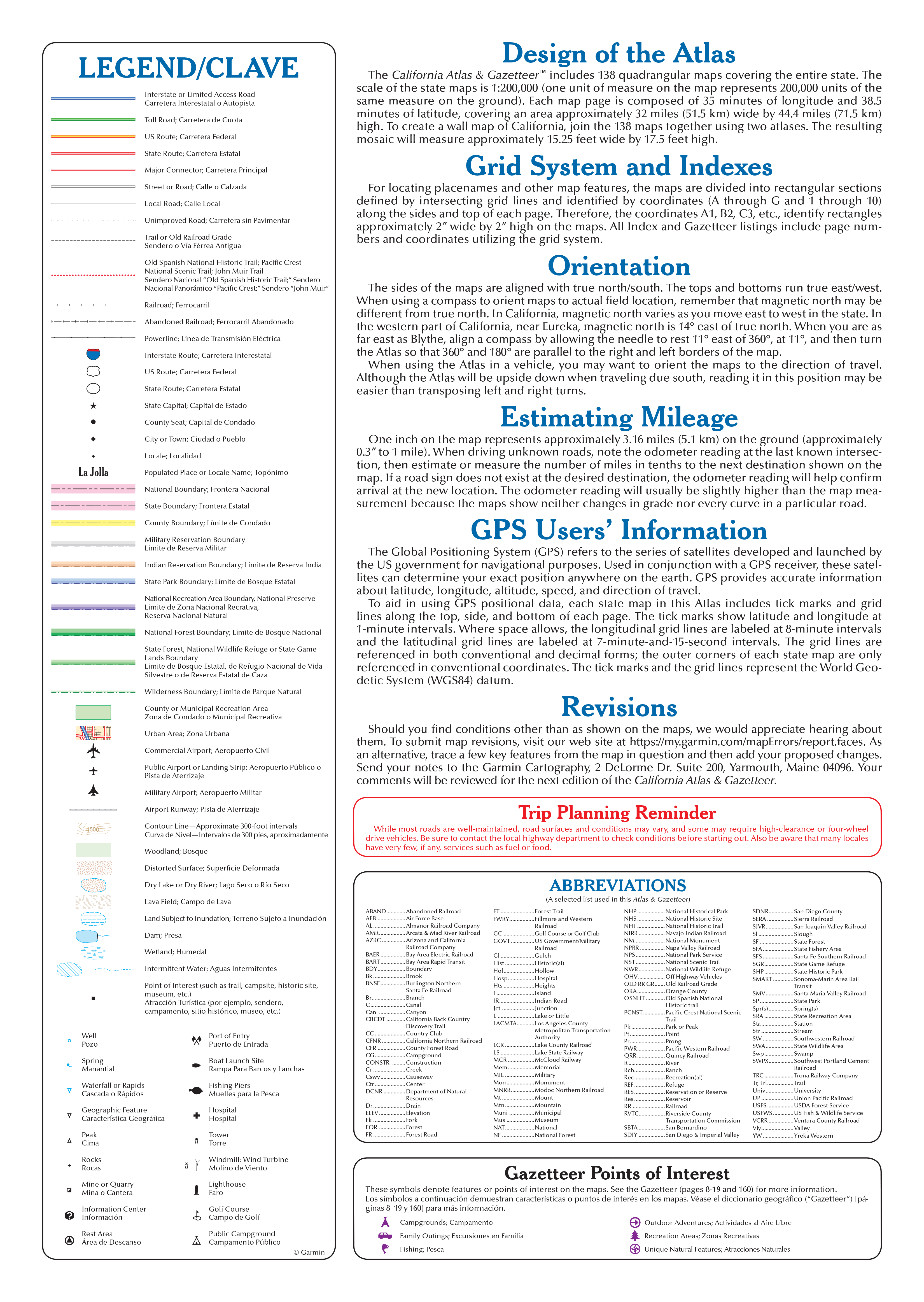 Colorado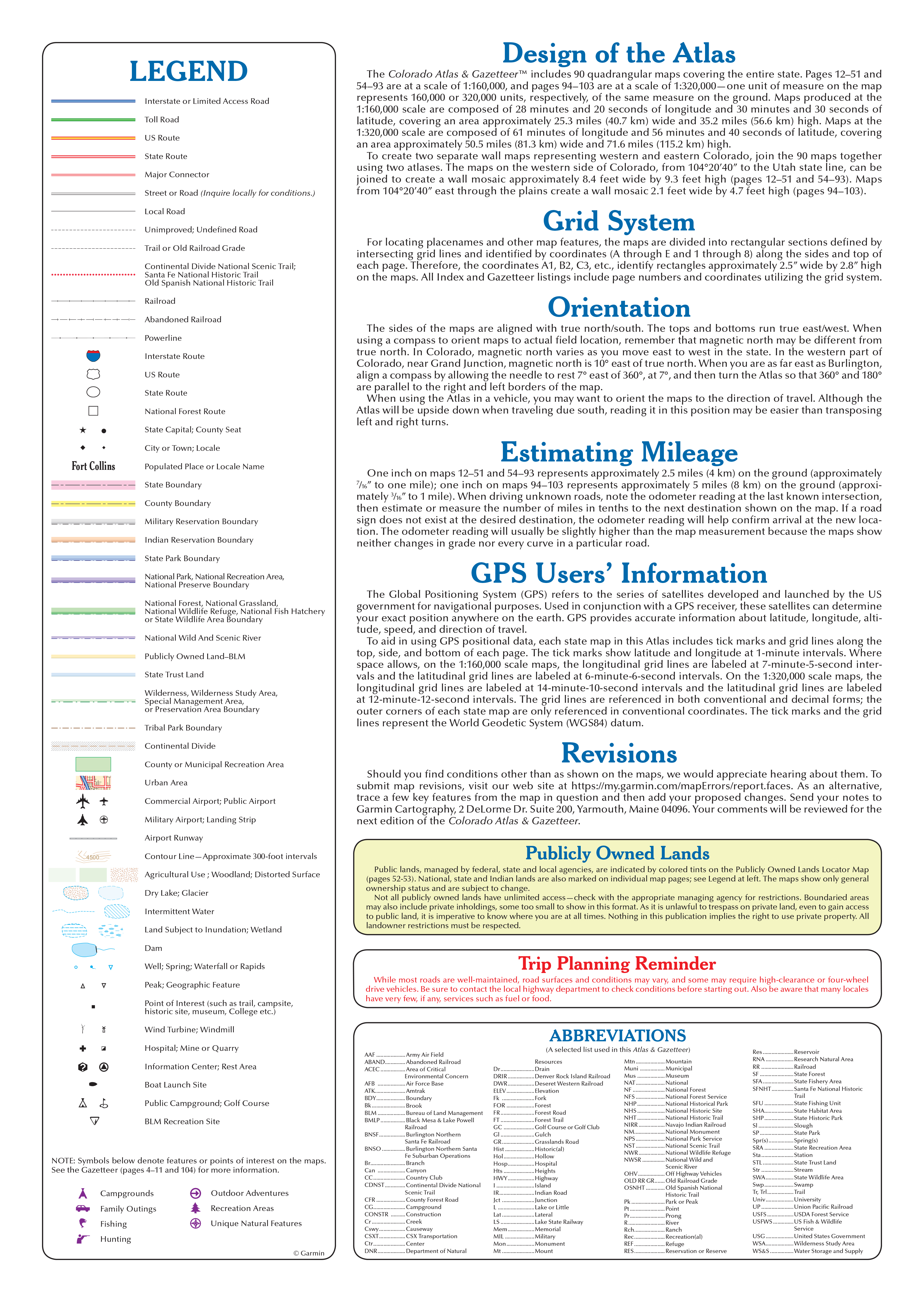 Connecticut & Rhode Island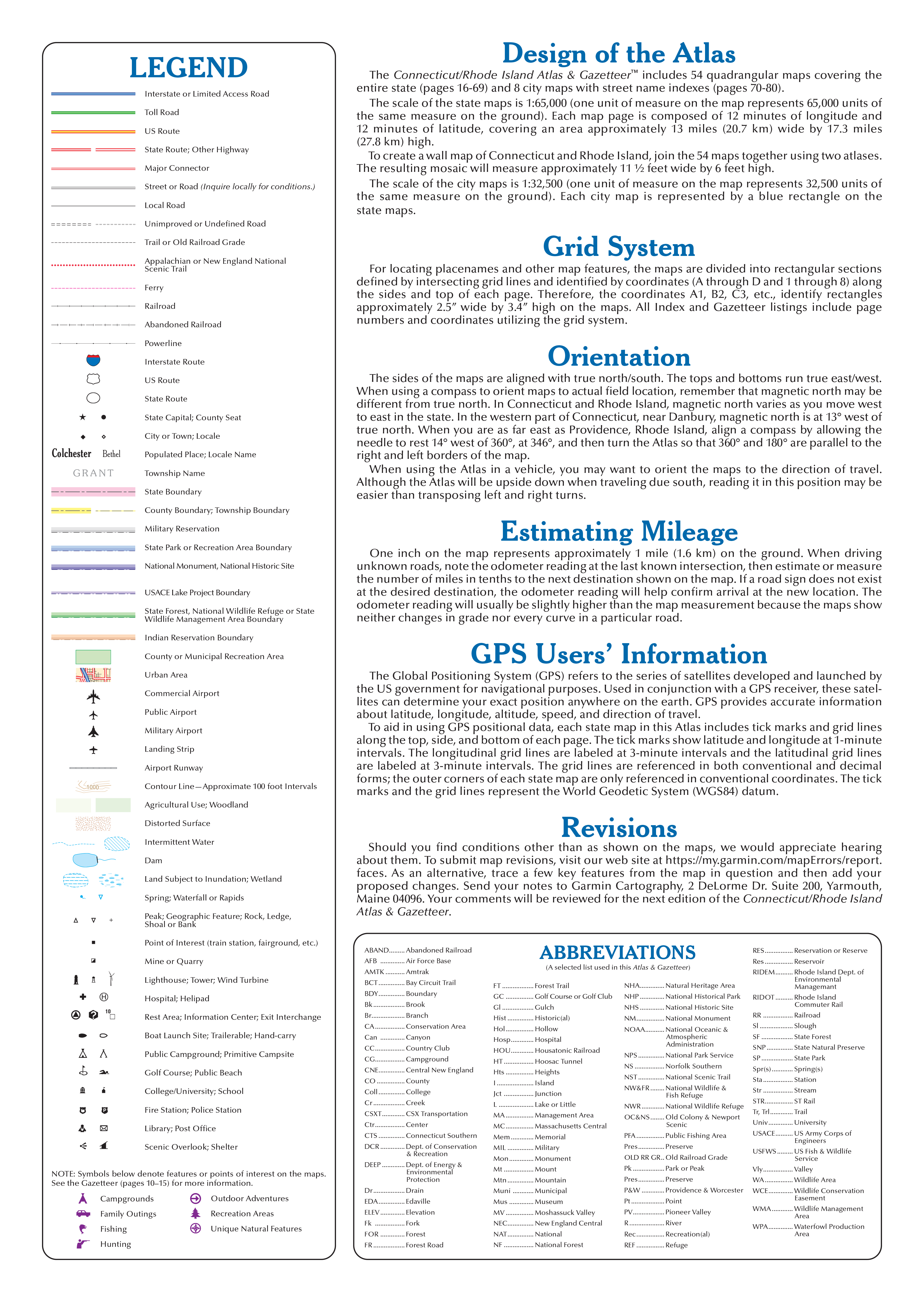 Florida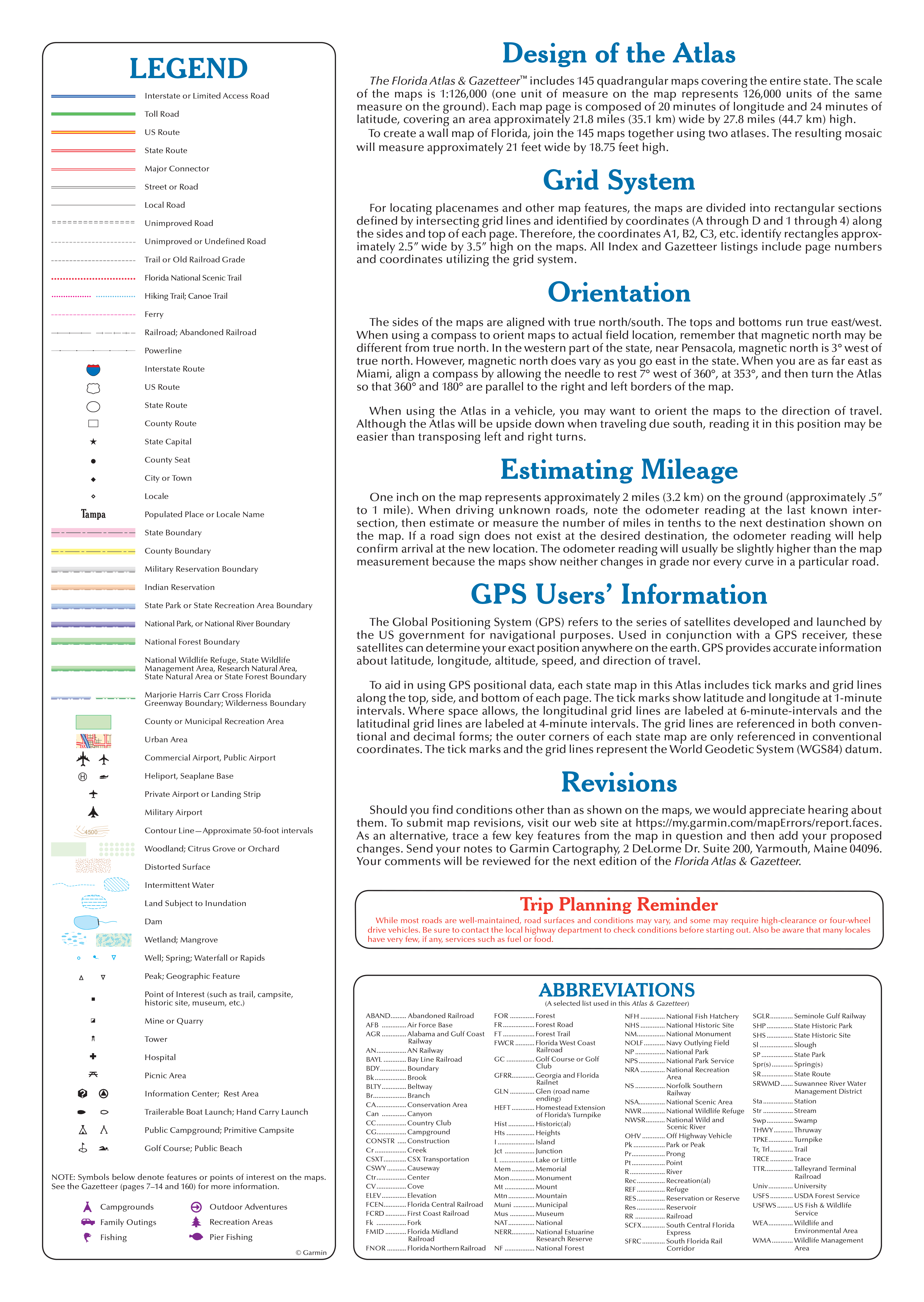 Georgia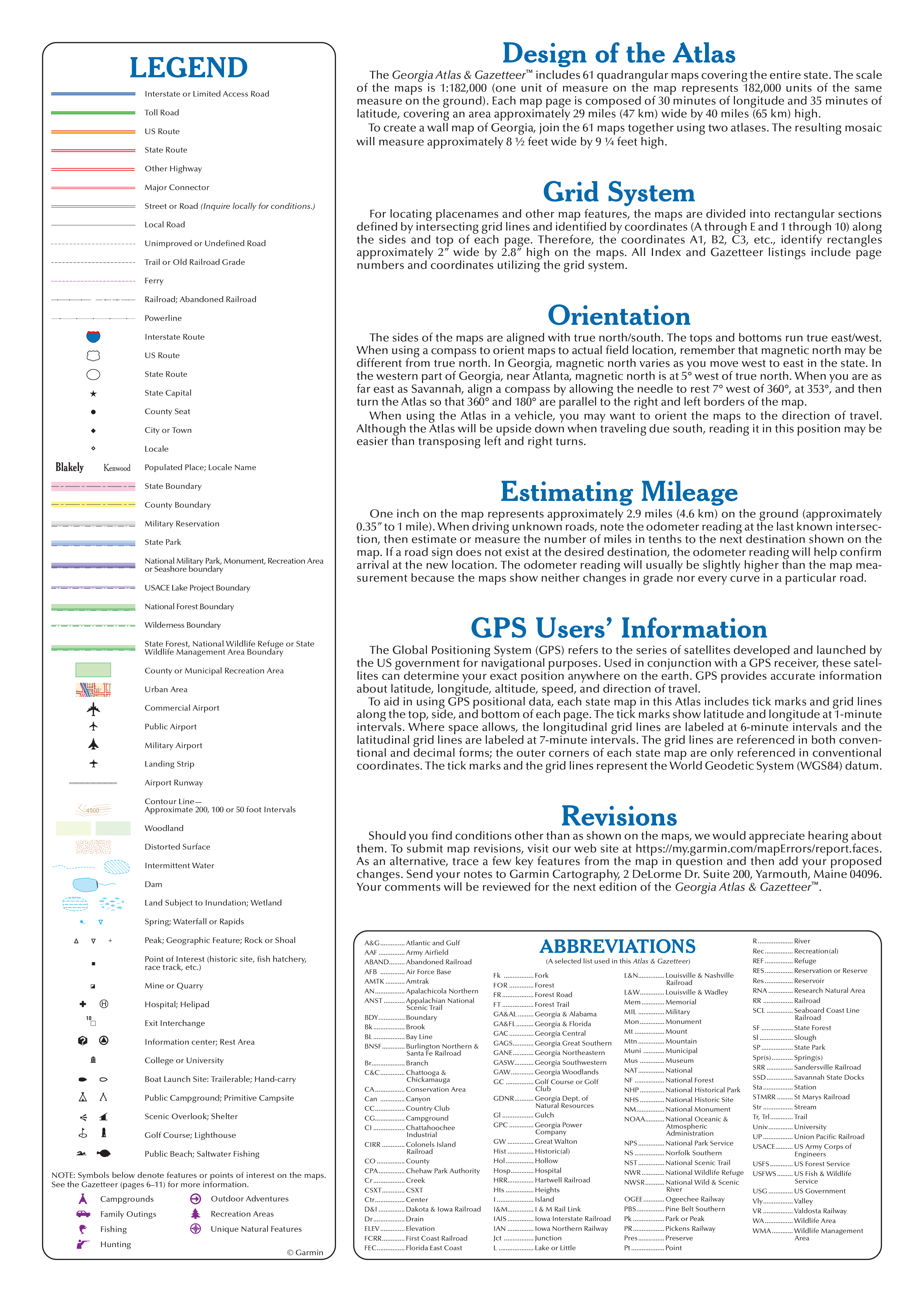 Idaho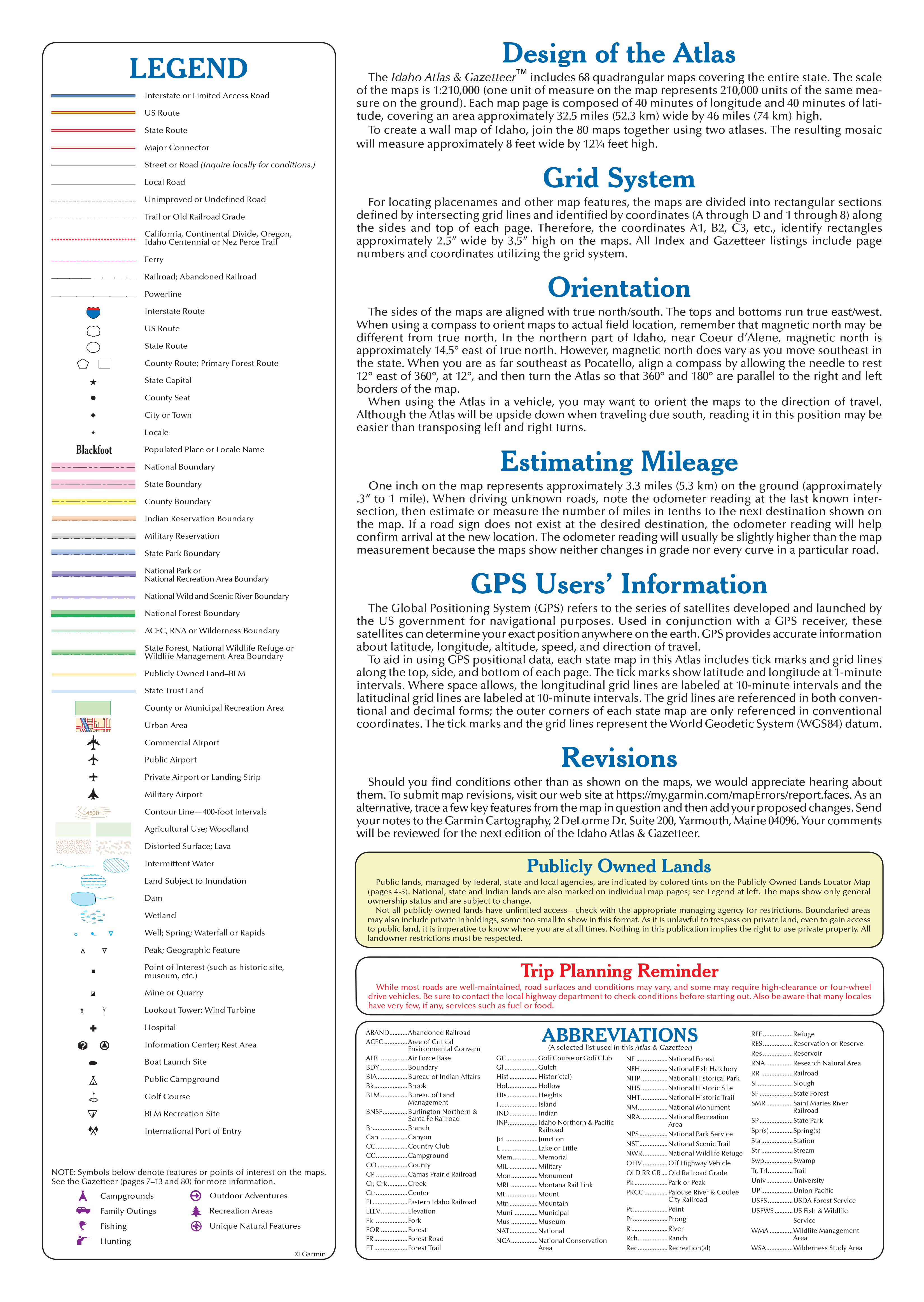 Indiana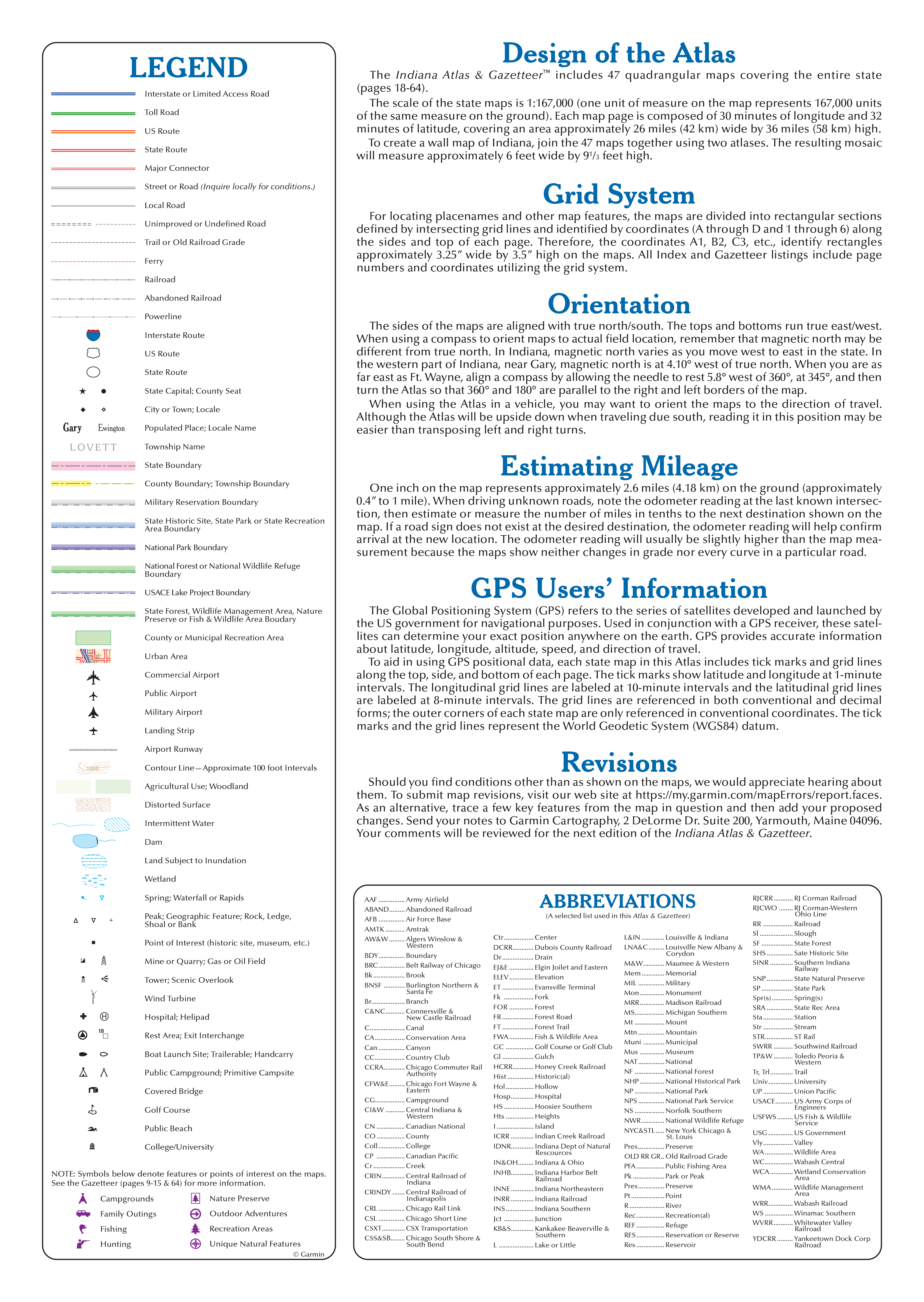 Iowa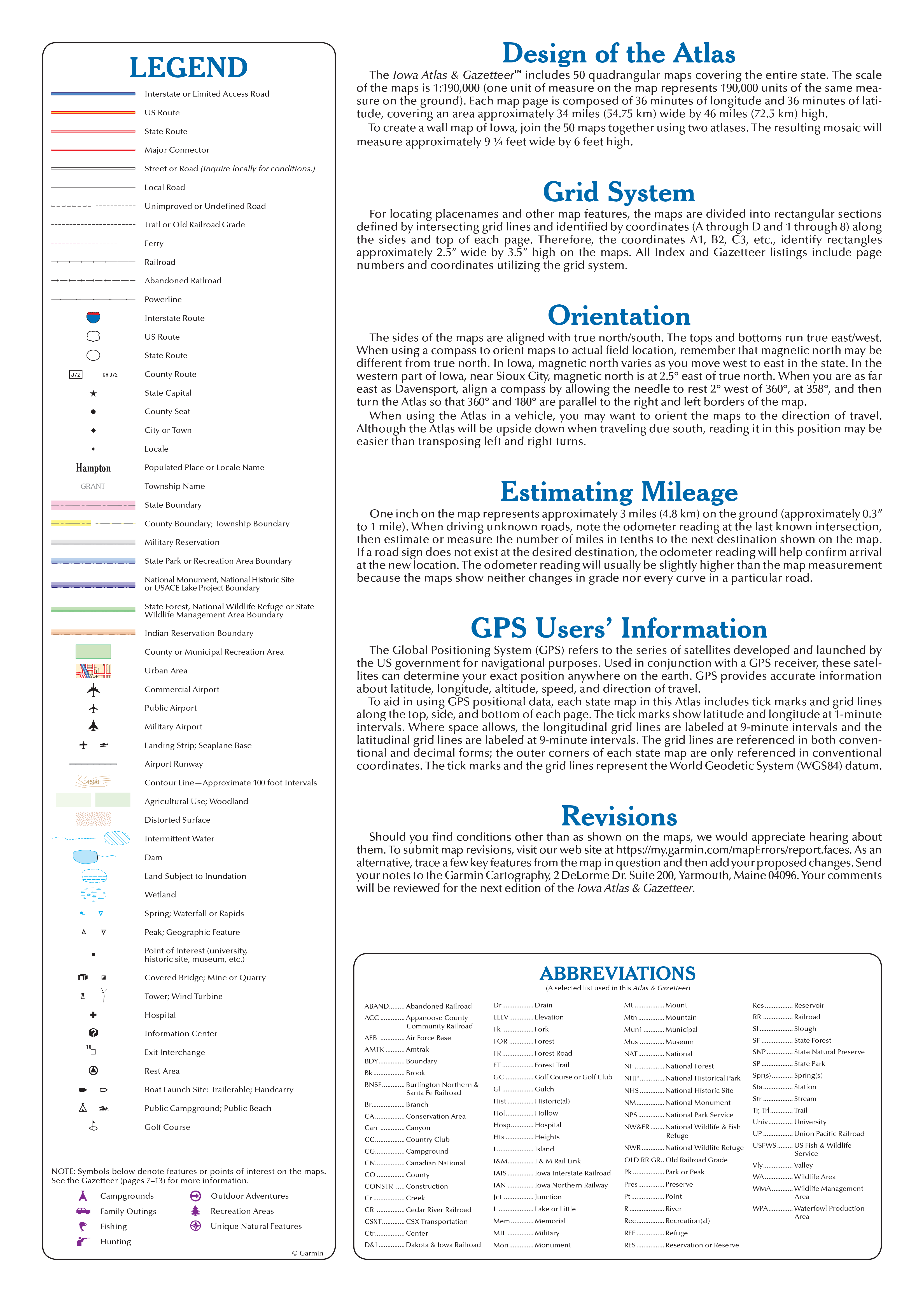 Kansas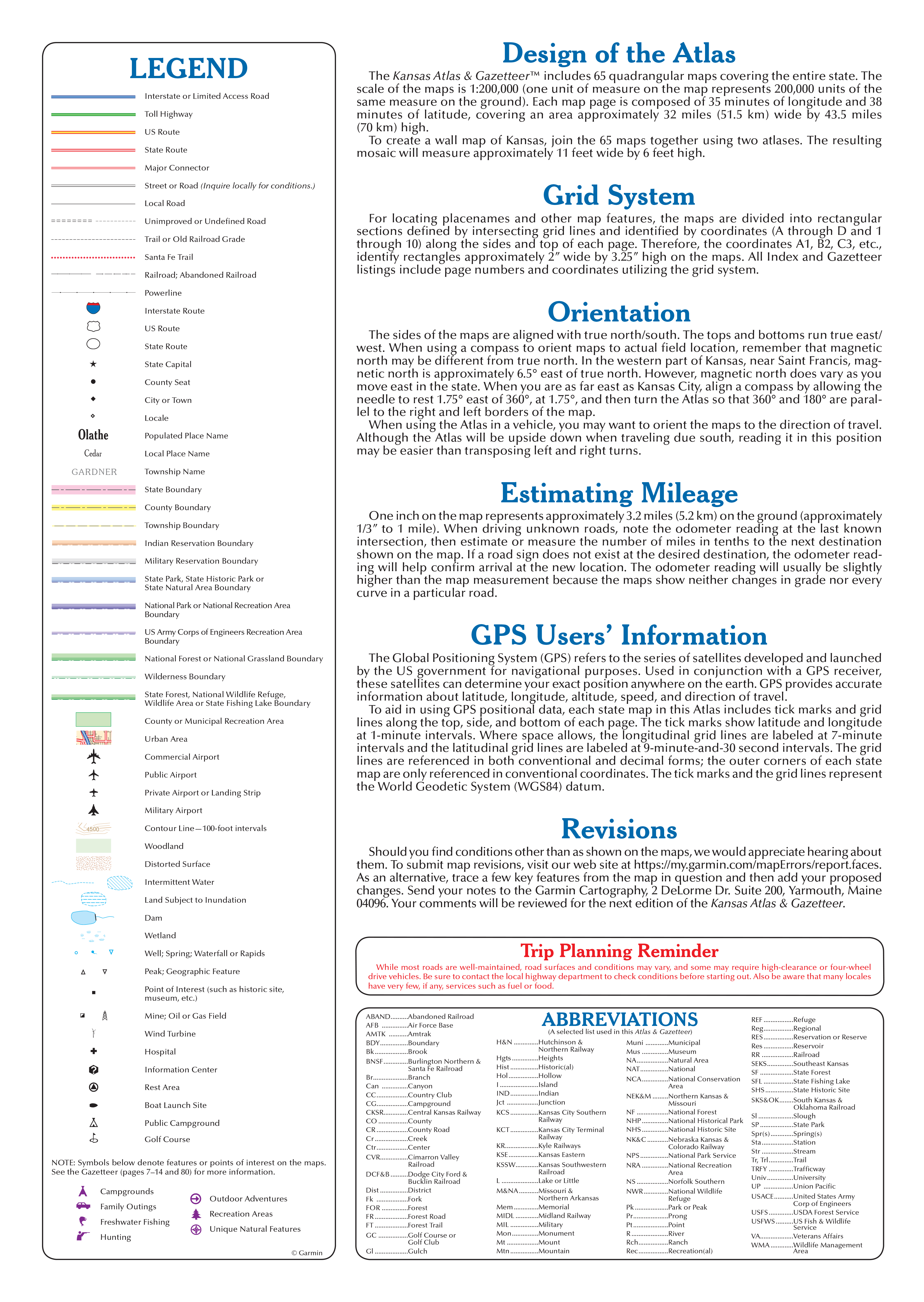 Maine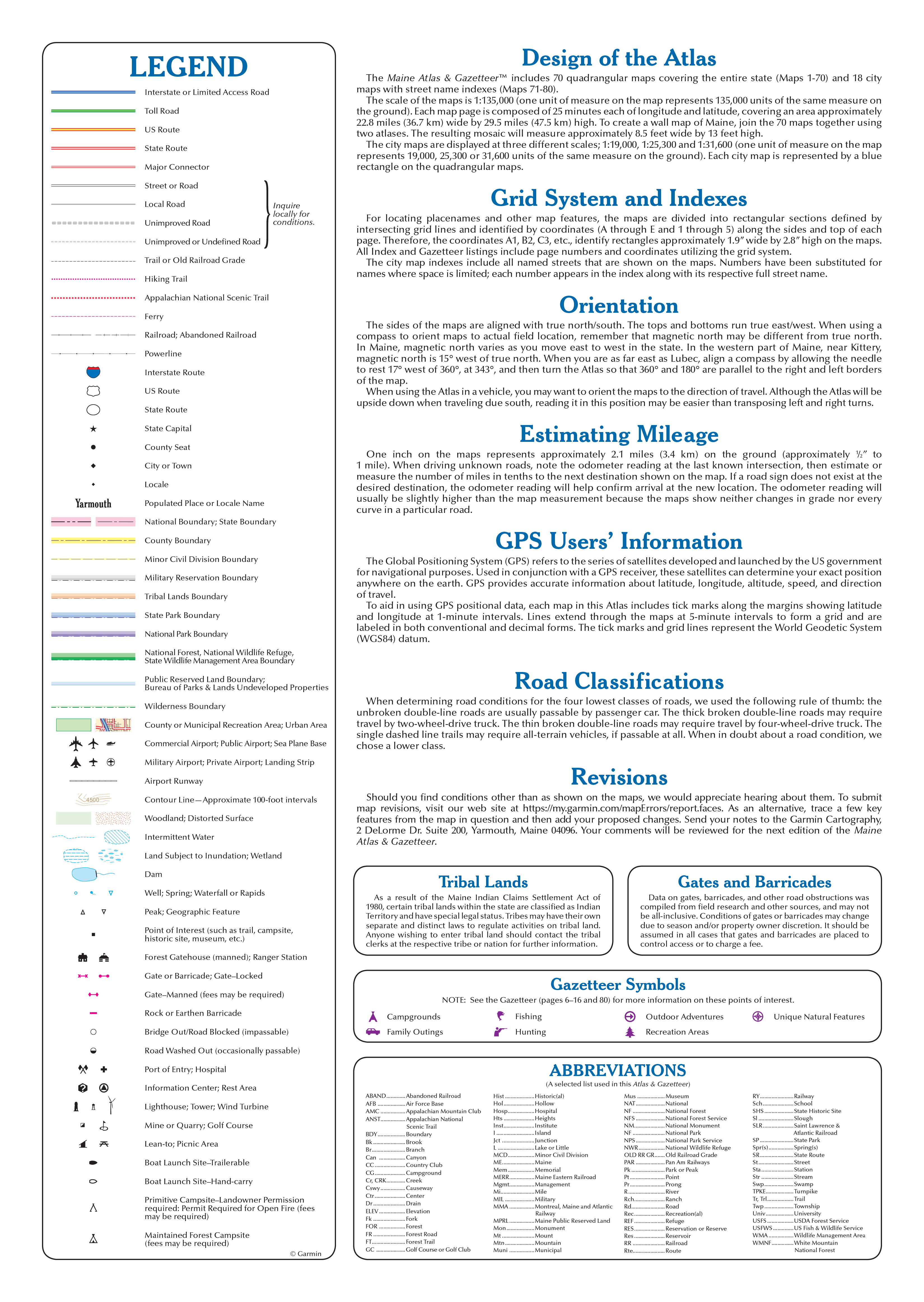 Maryland/Delaware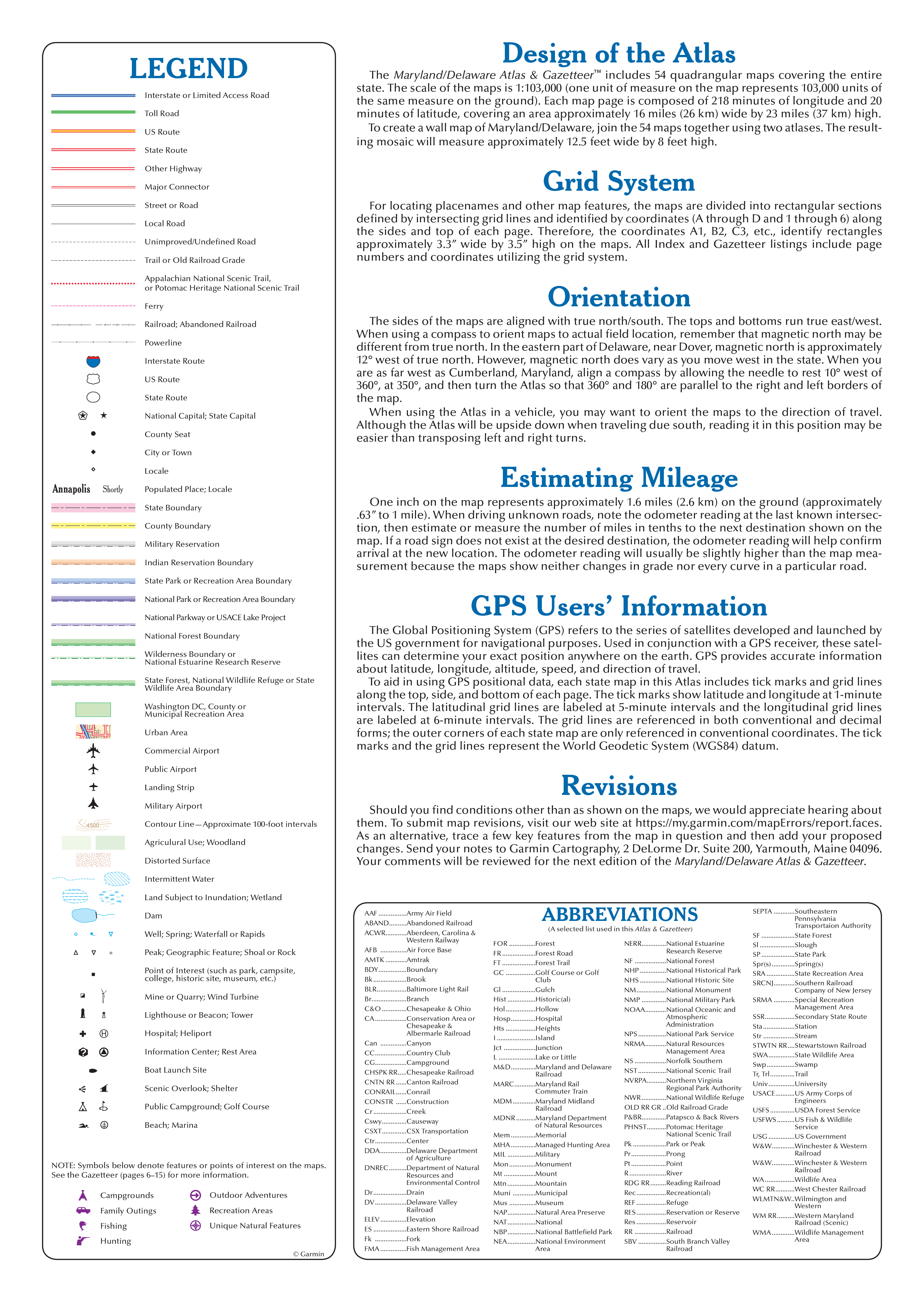 Massachusetts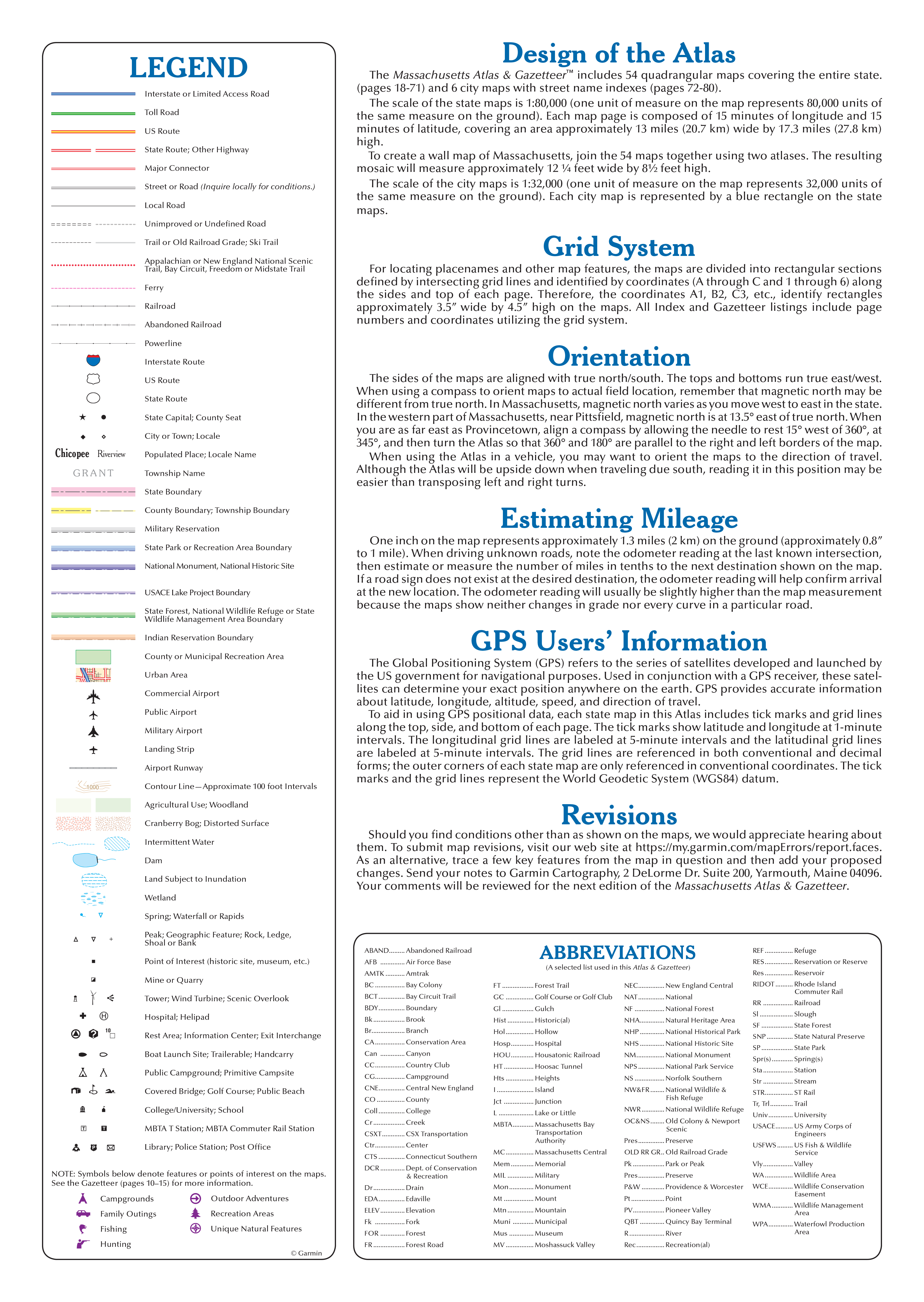 Michigan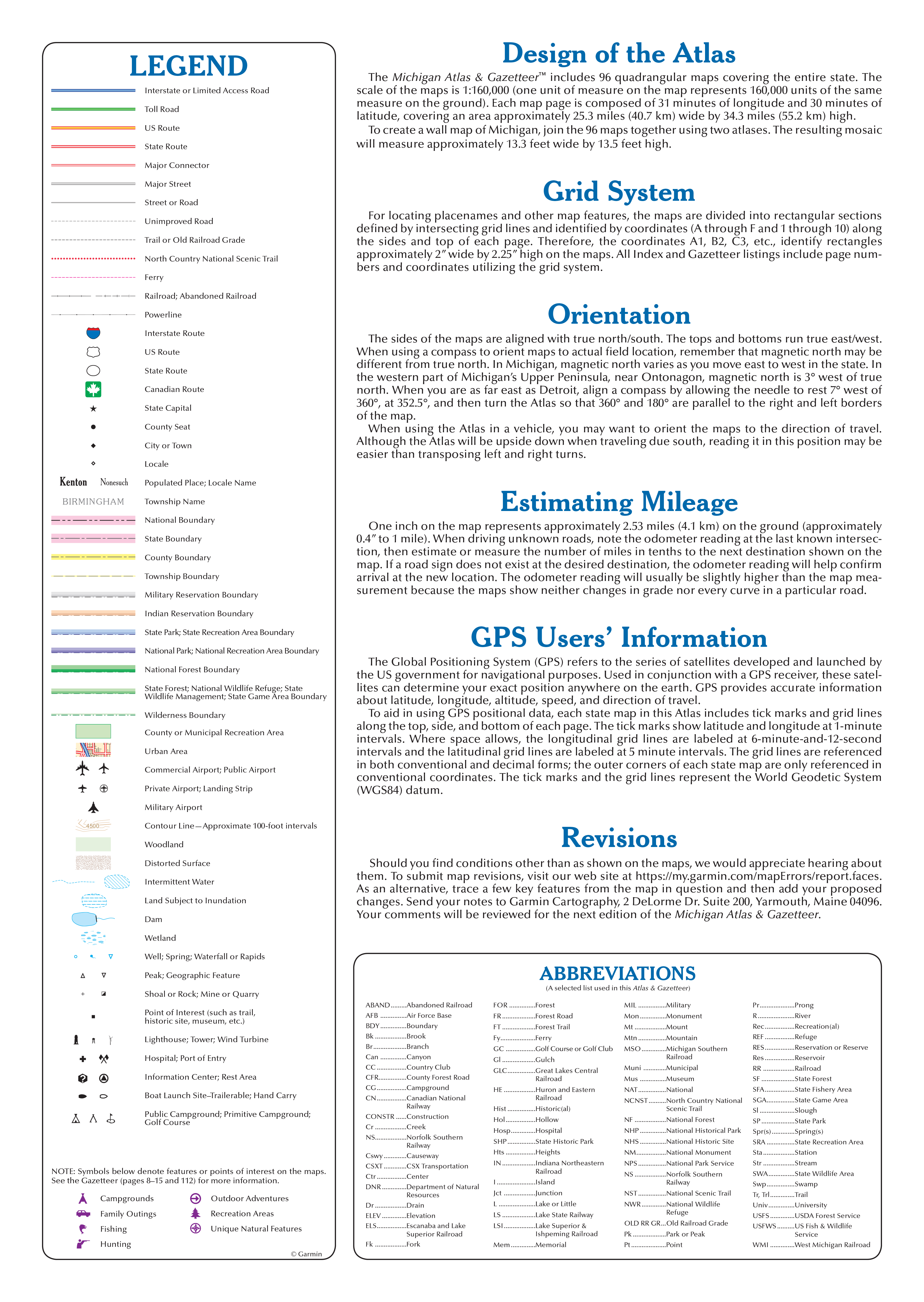 Minnesota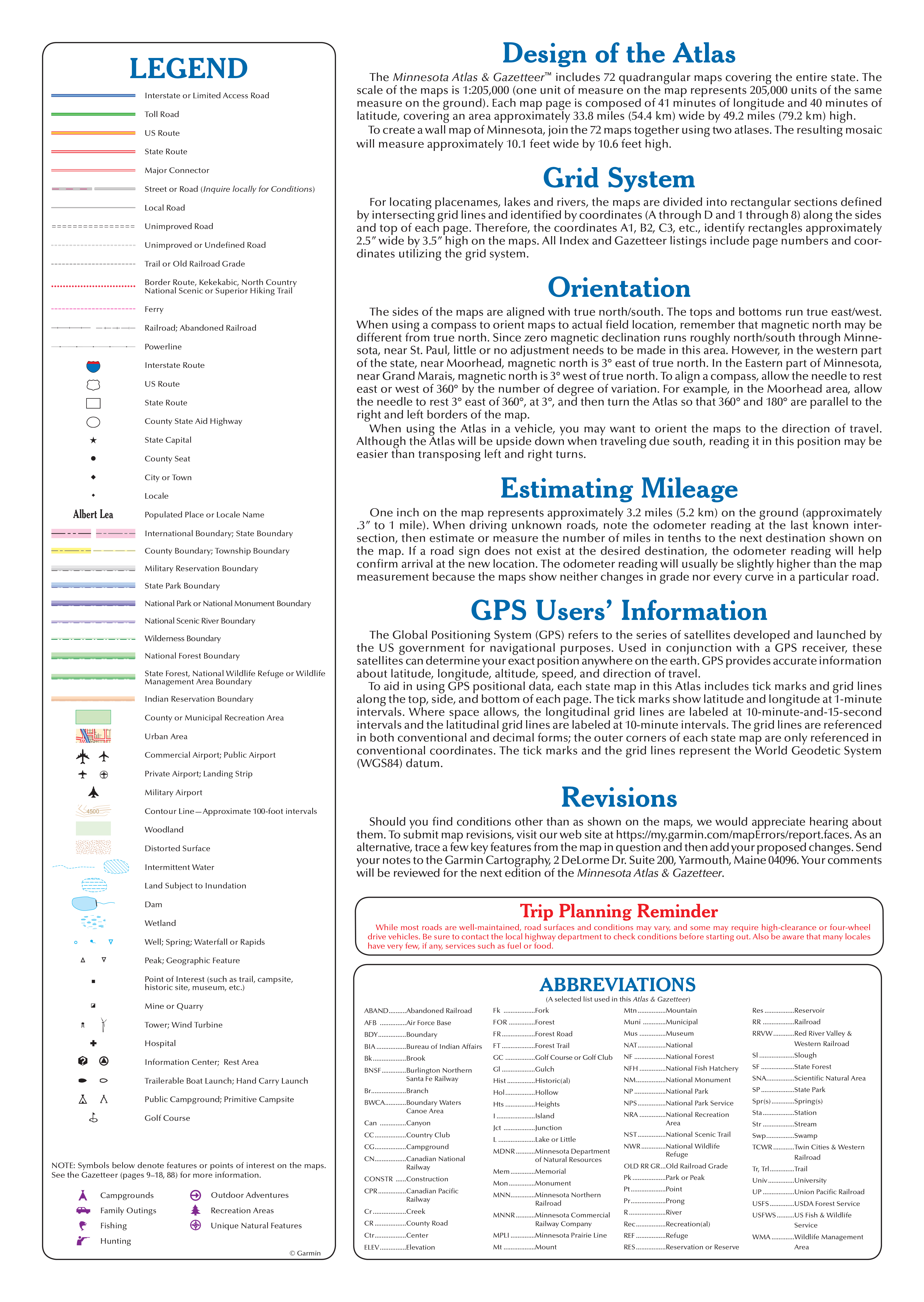 Mississippi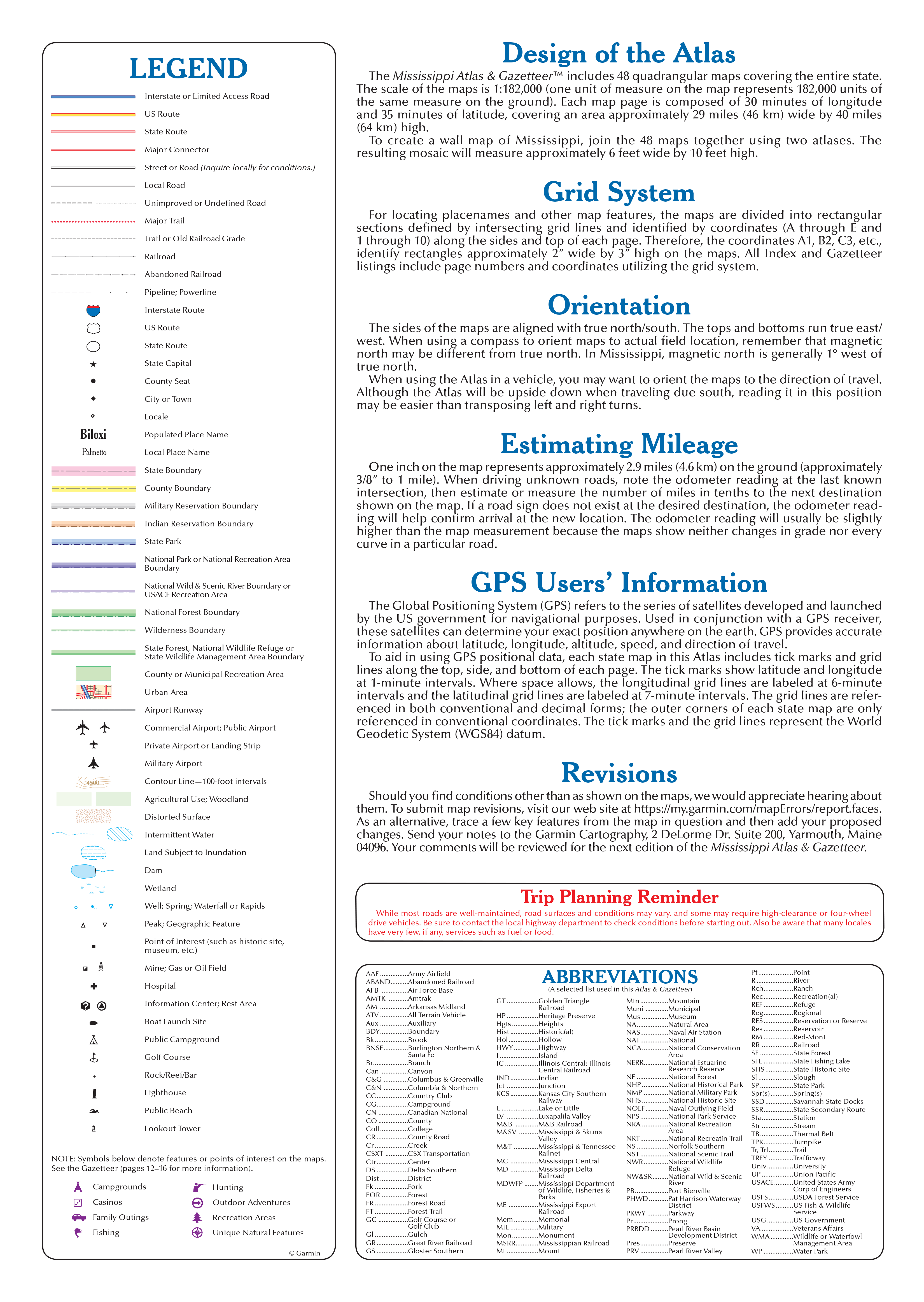 Missouri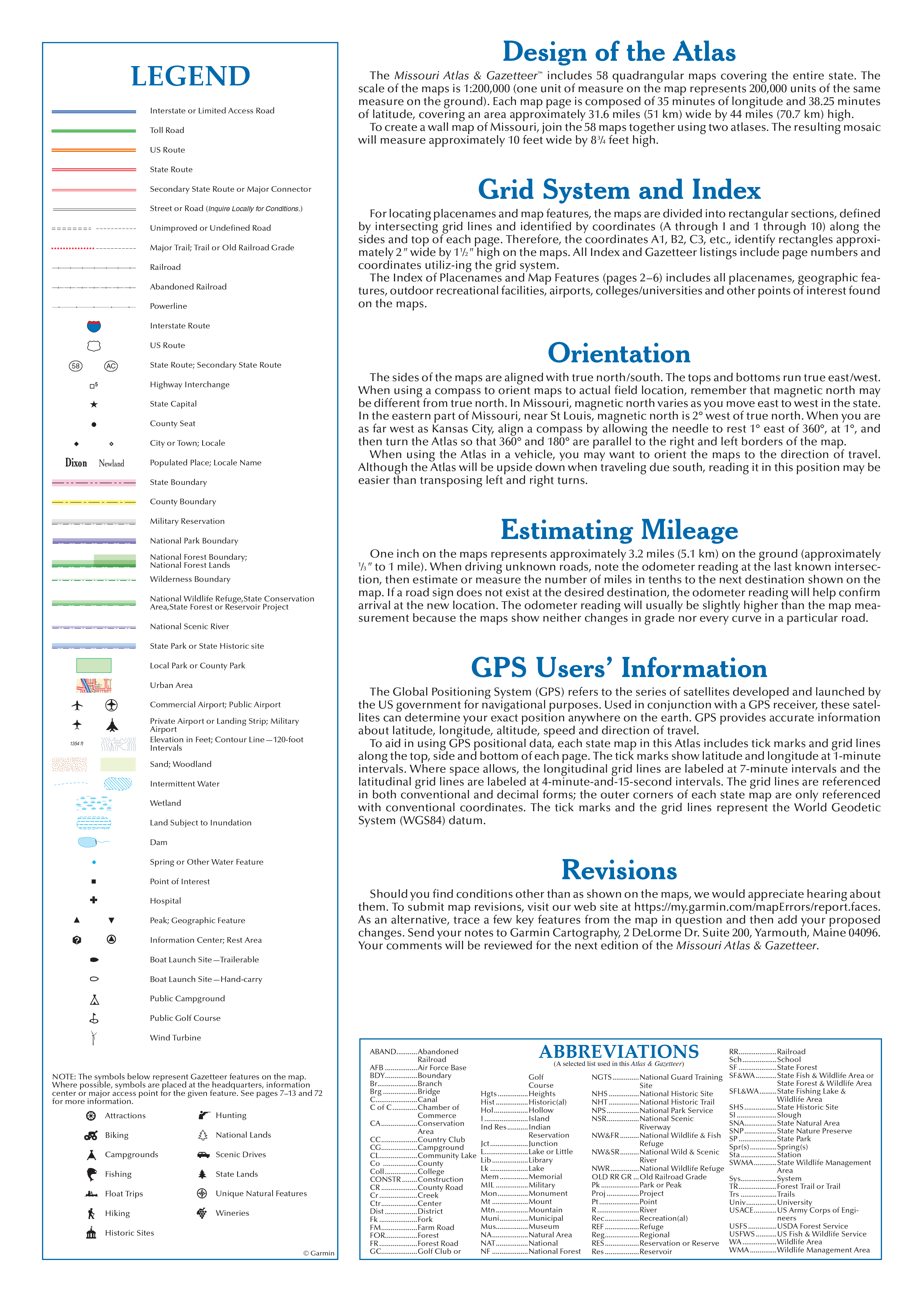 Montana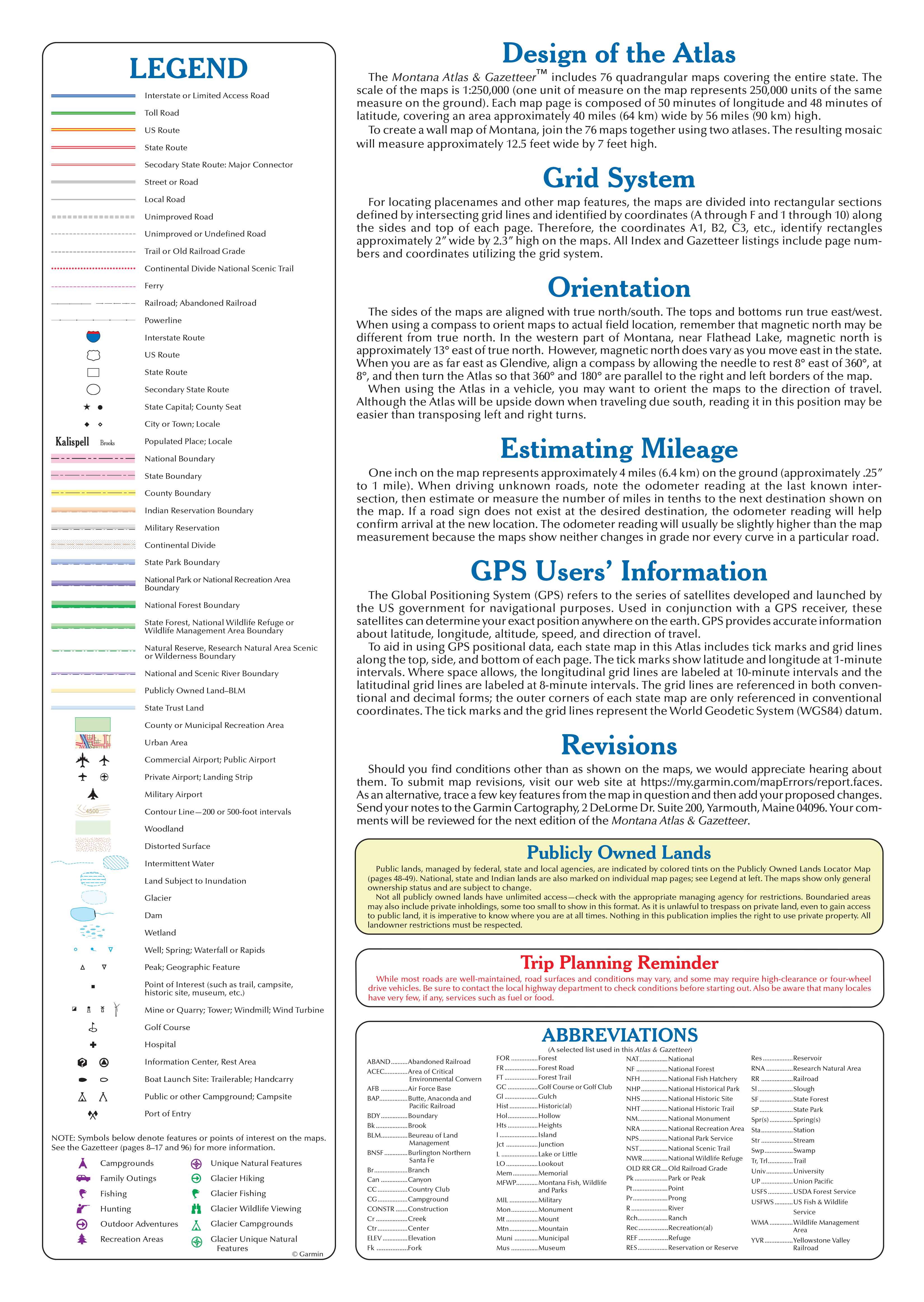 Nevada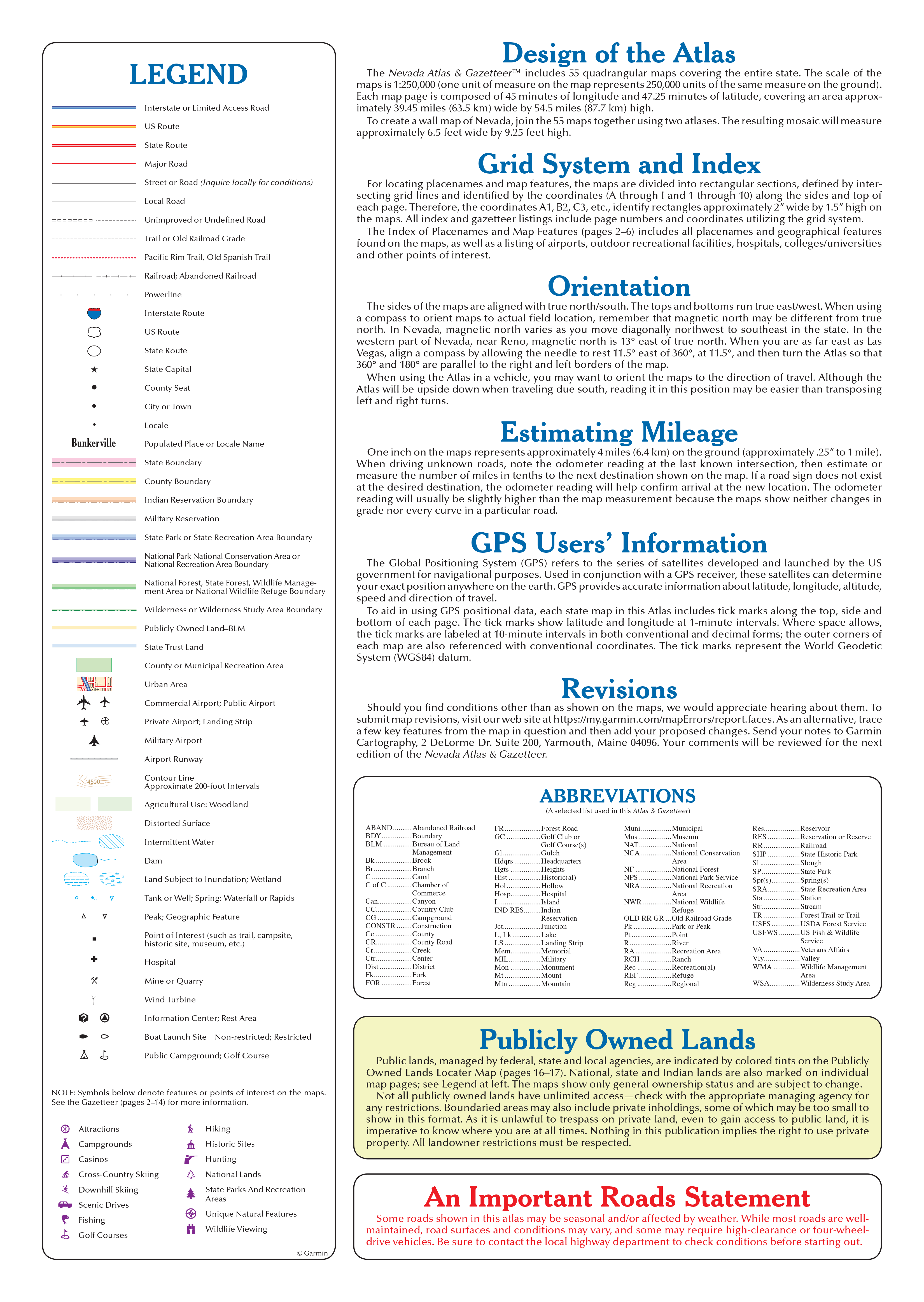 New Hampshire/Vermont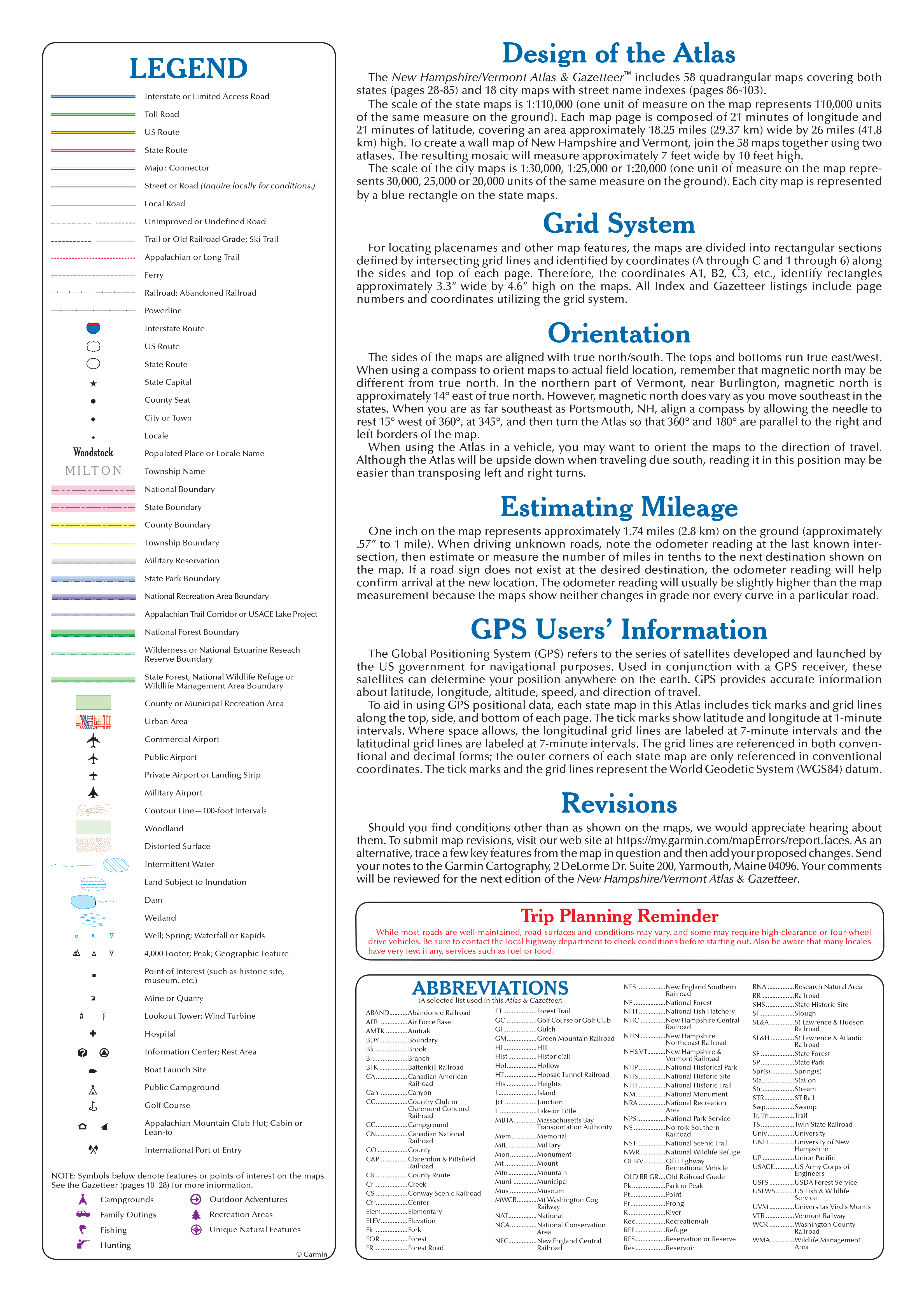 New Jersey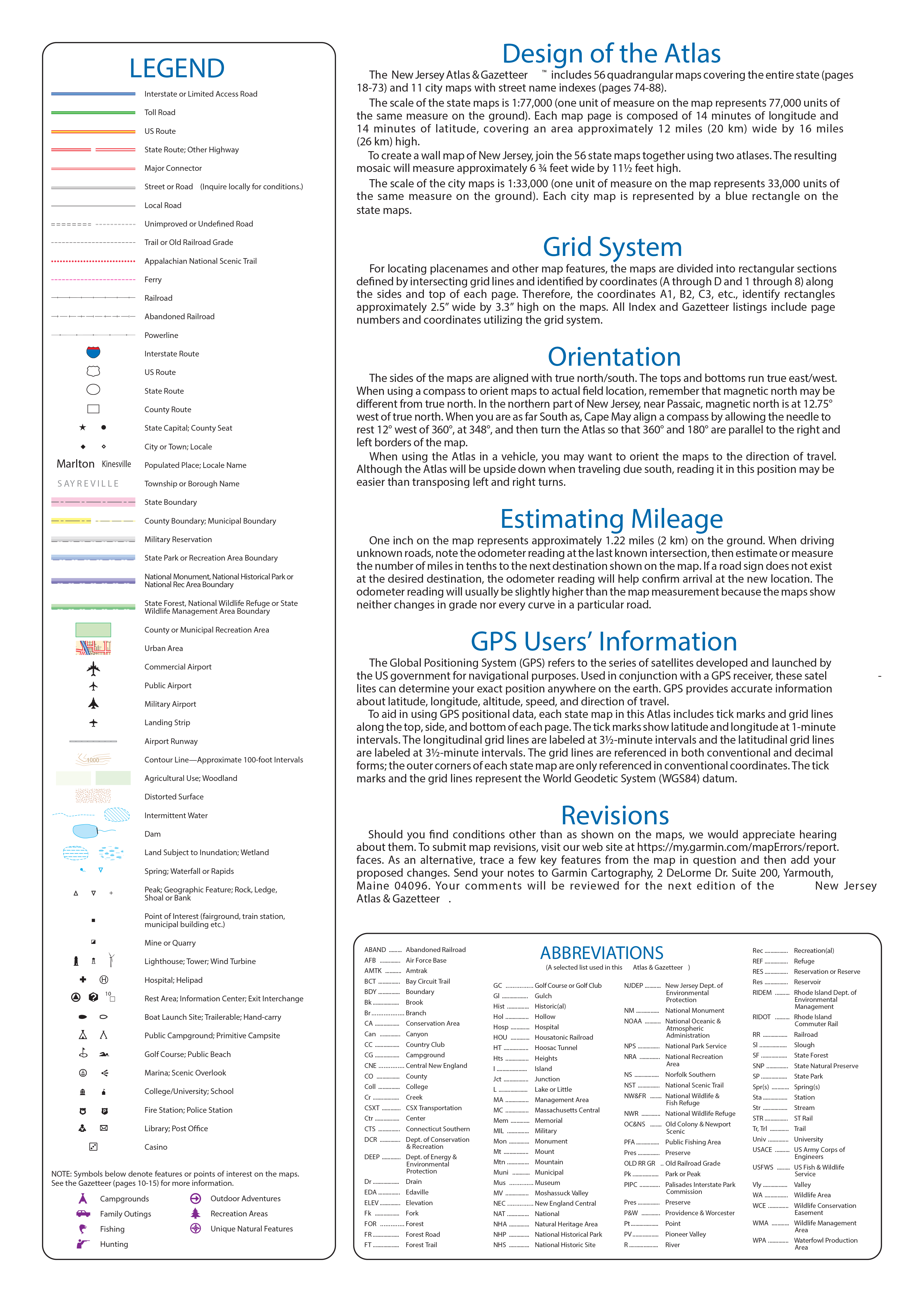 New Mexico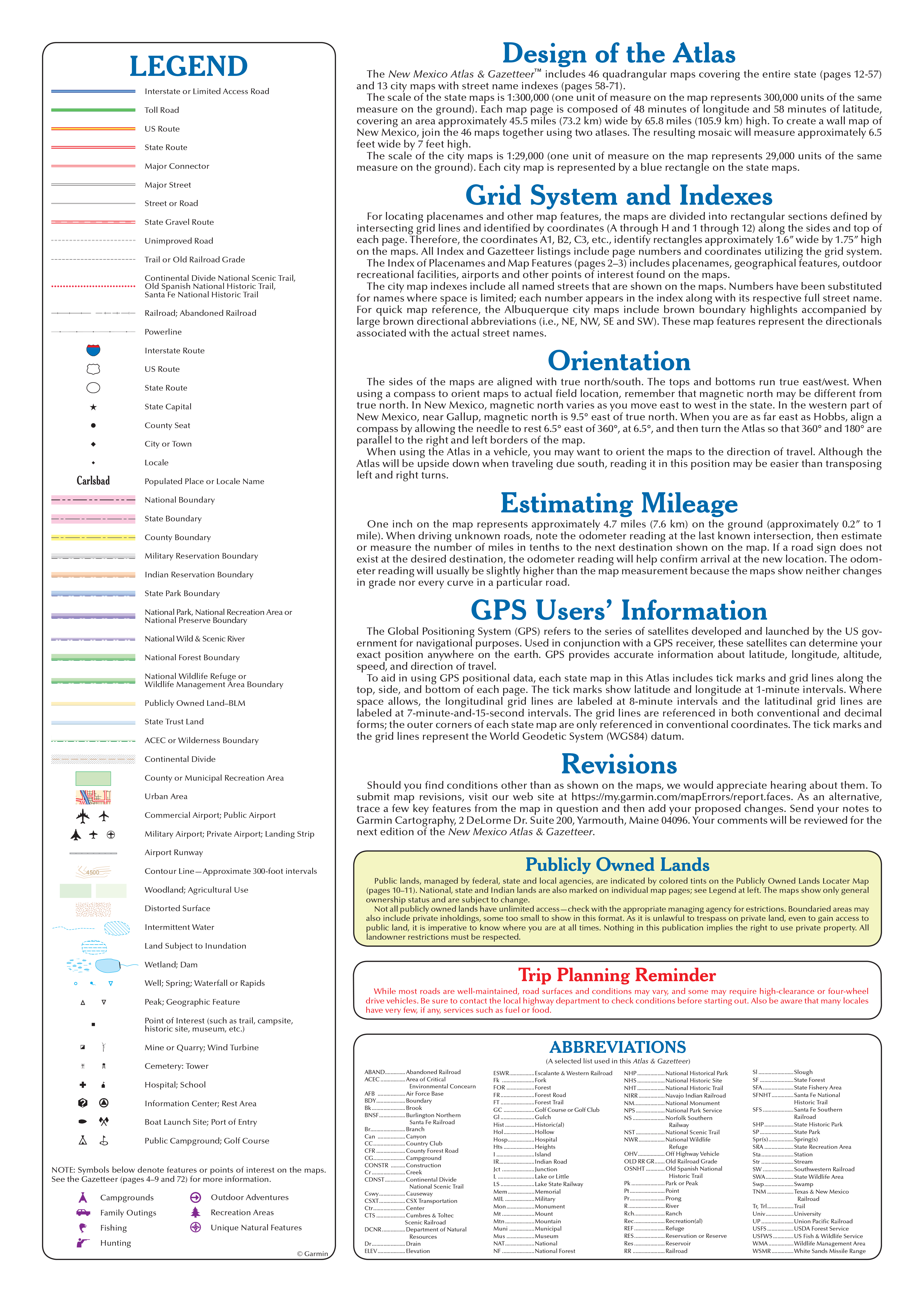 New York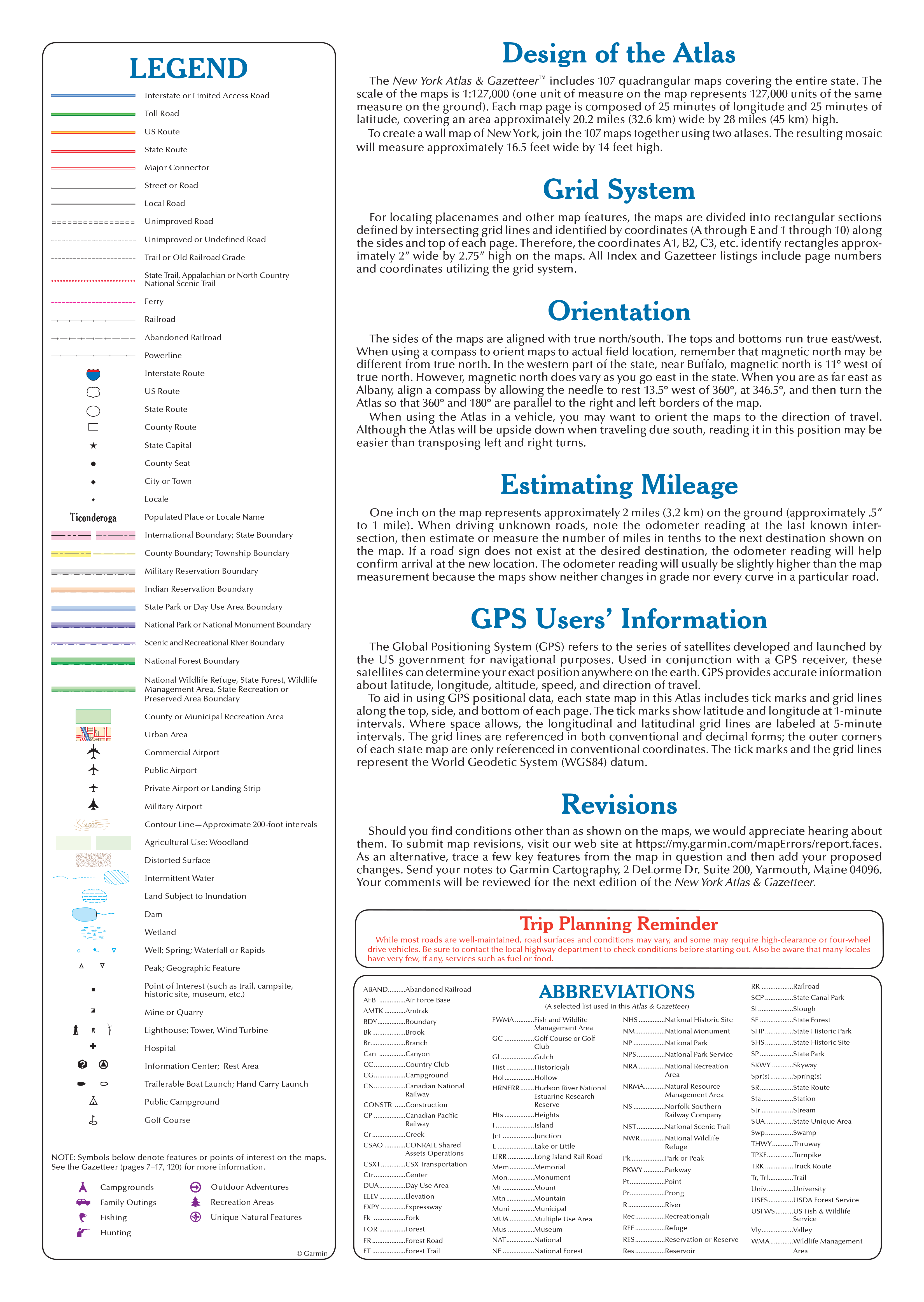 North Carolina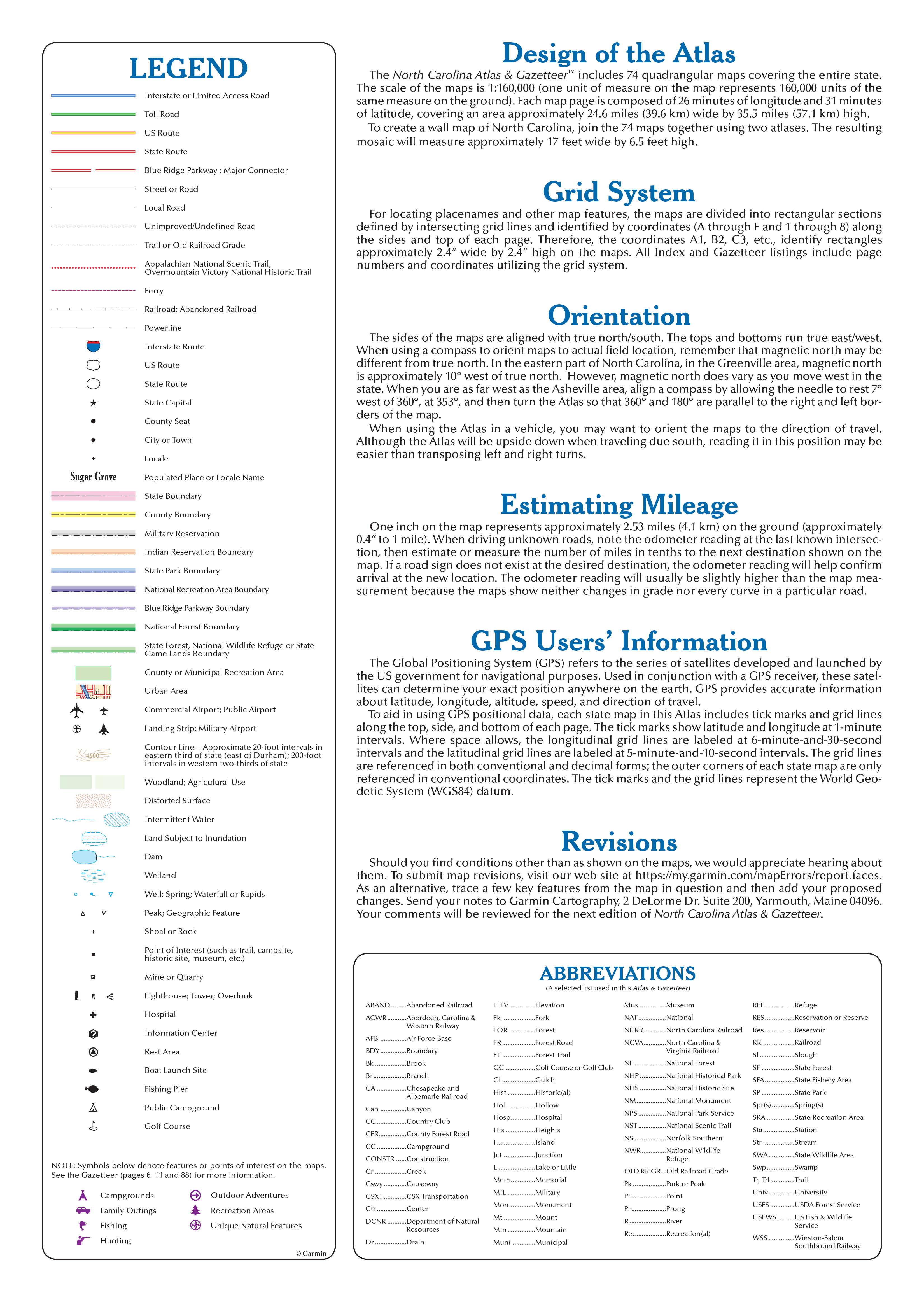 North Dakota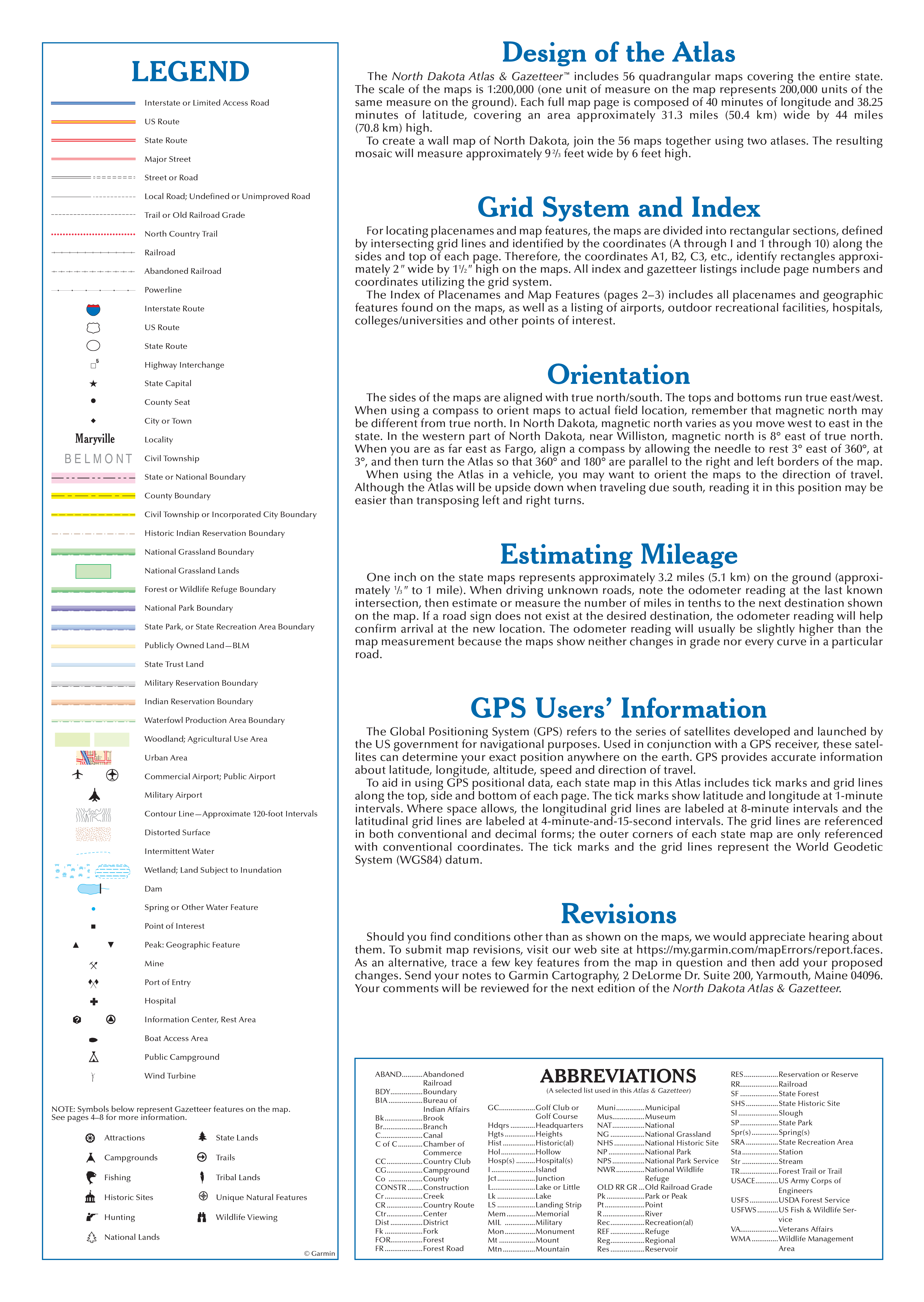 Ohio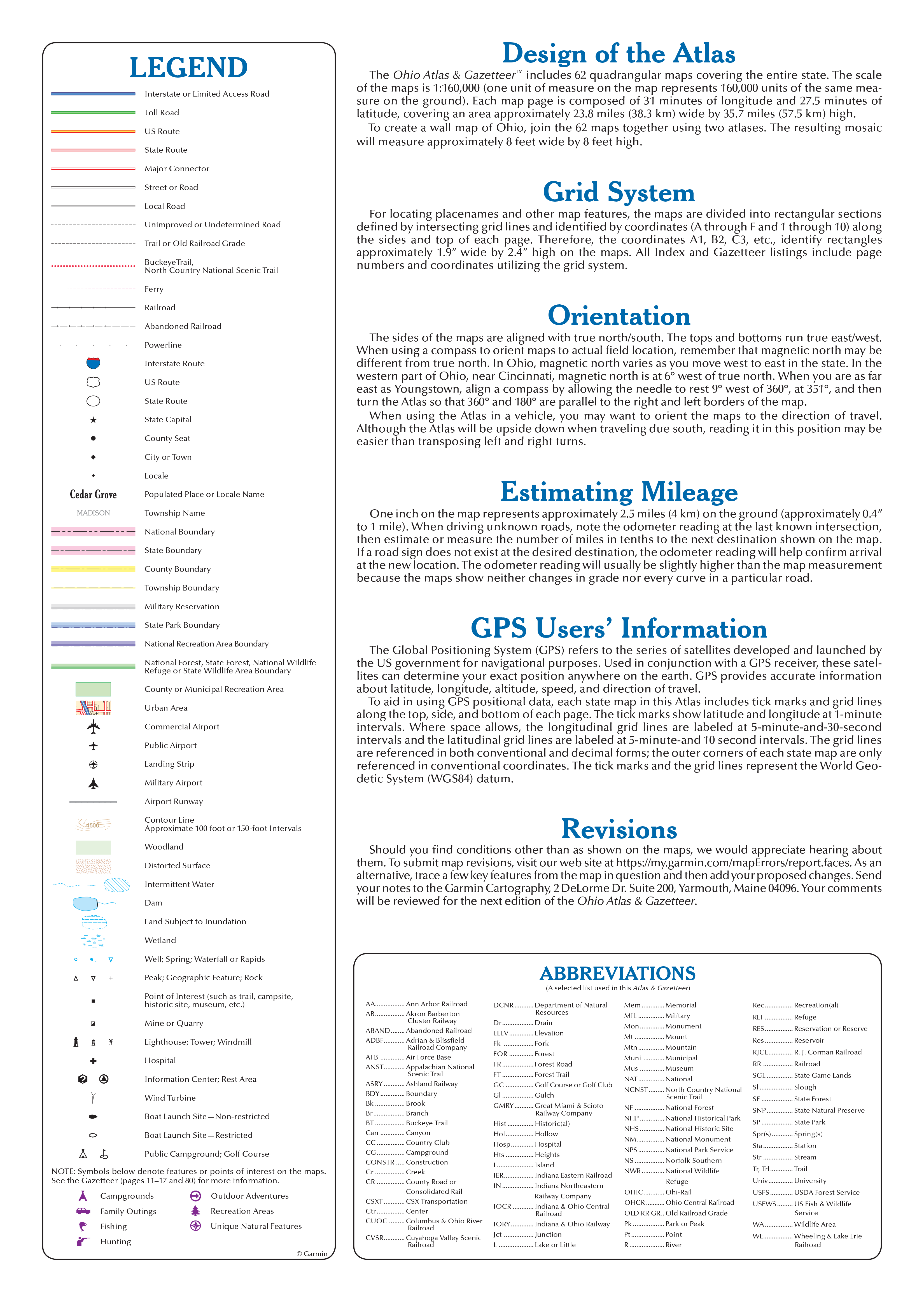 Oklahoma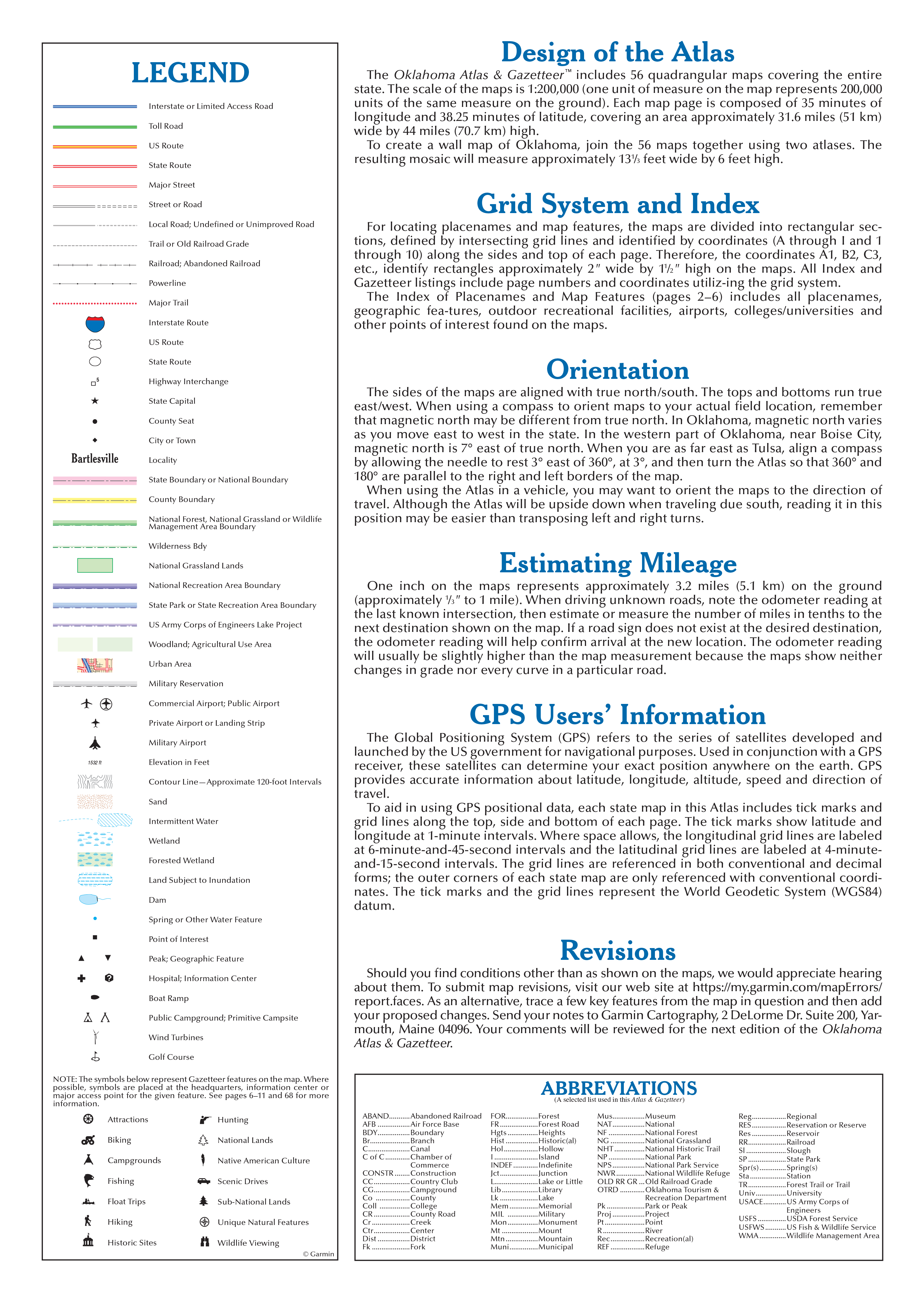 Oregon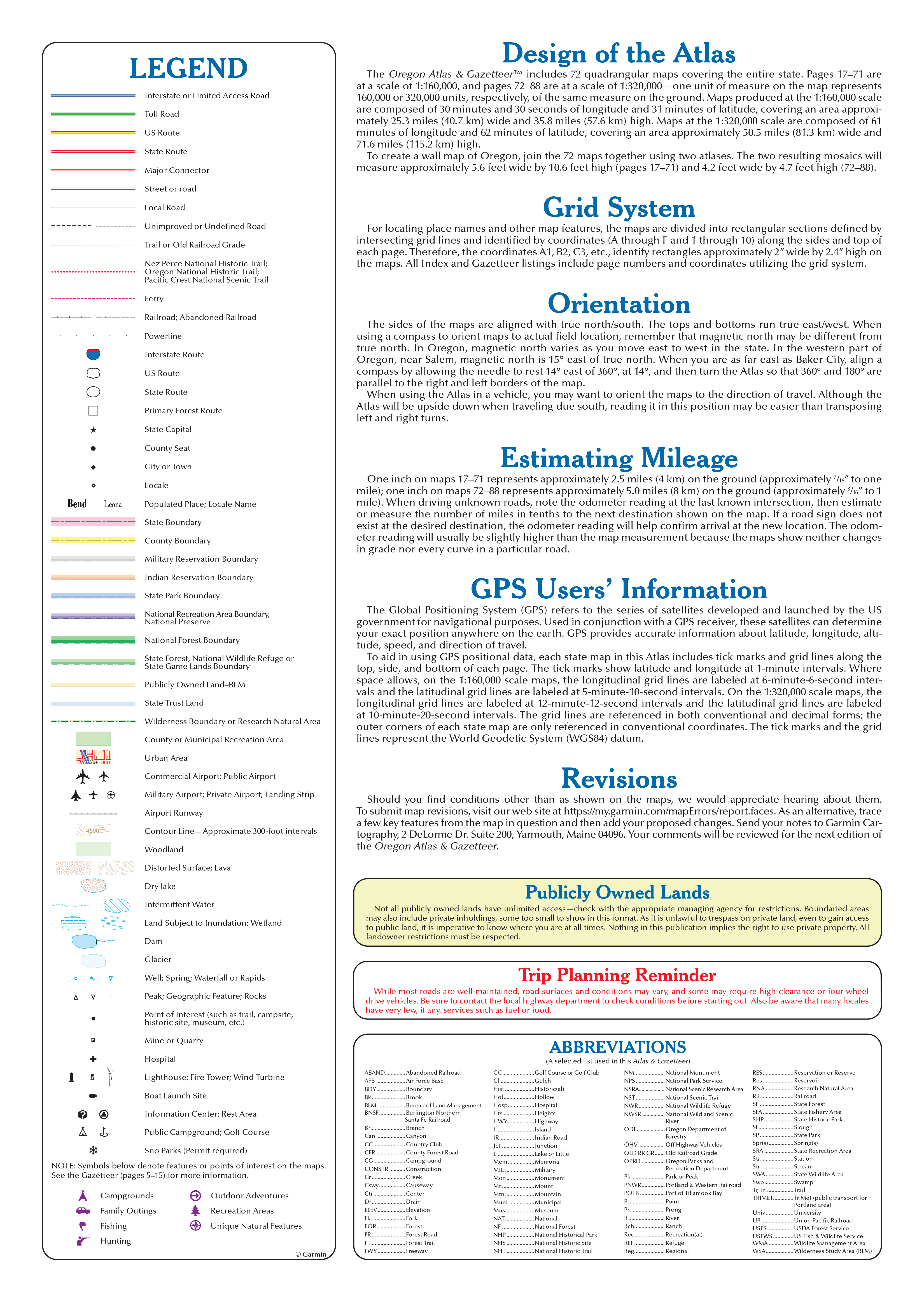 Pennsylvania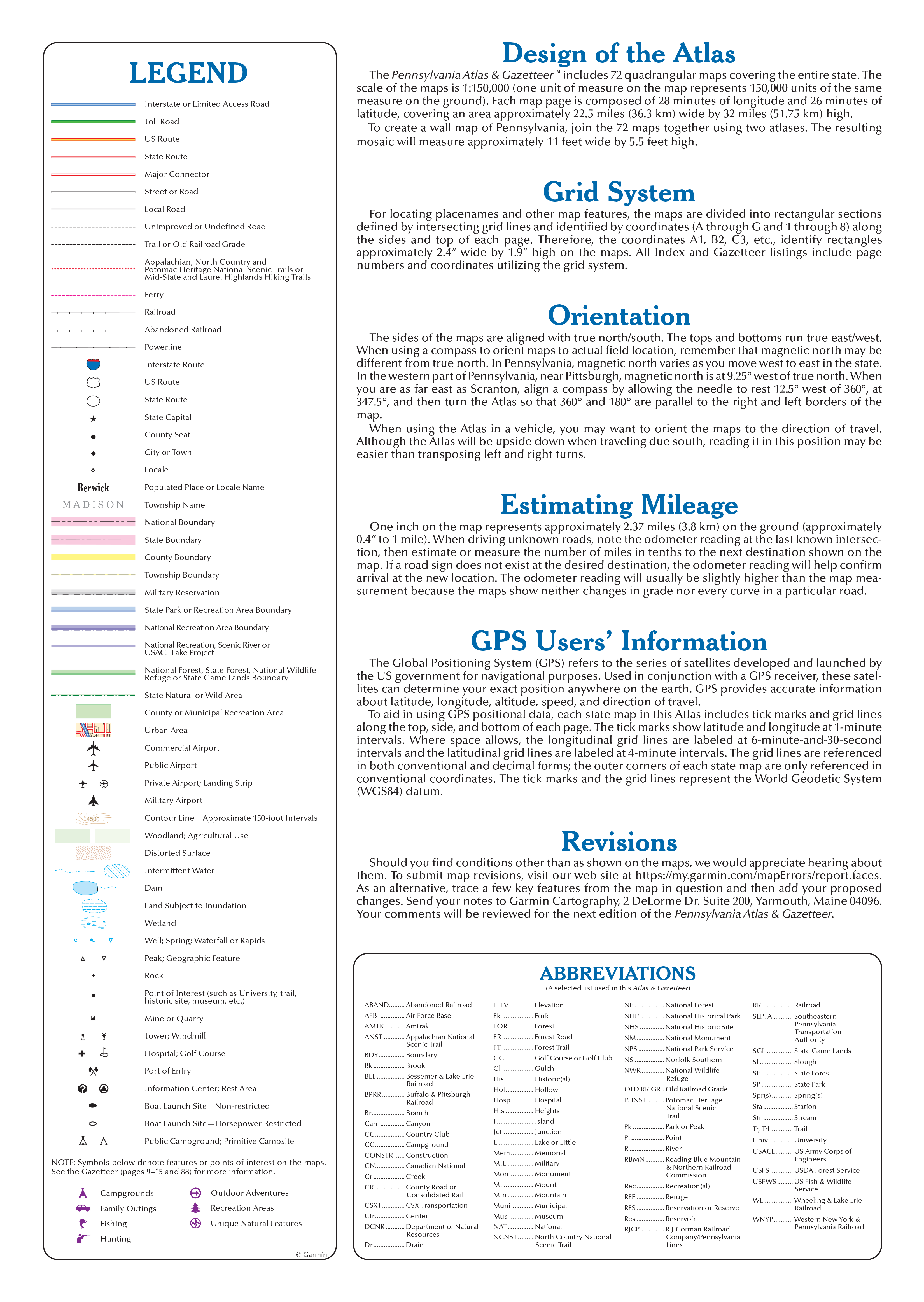 South Carolina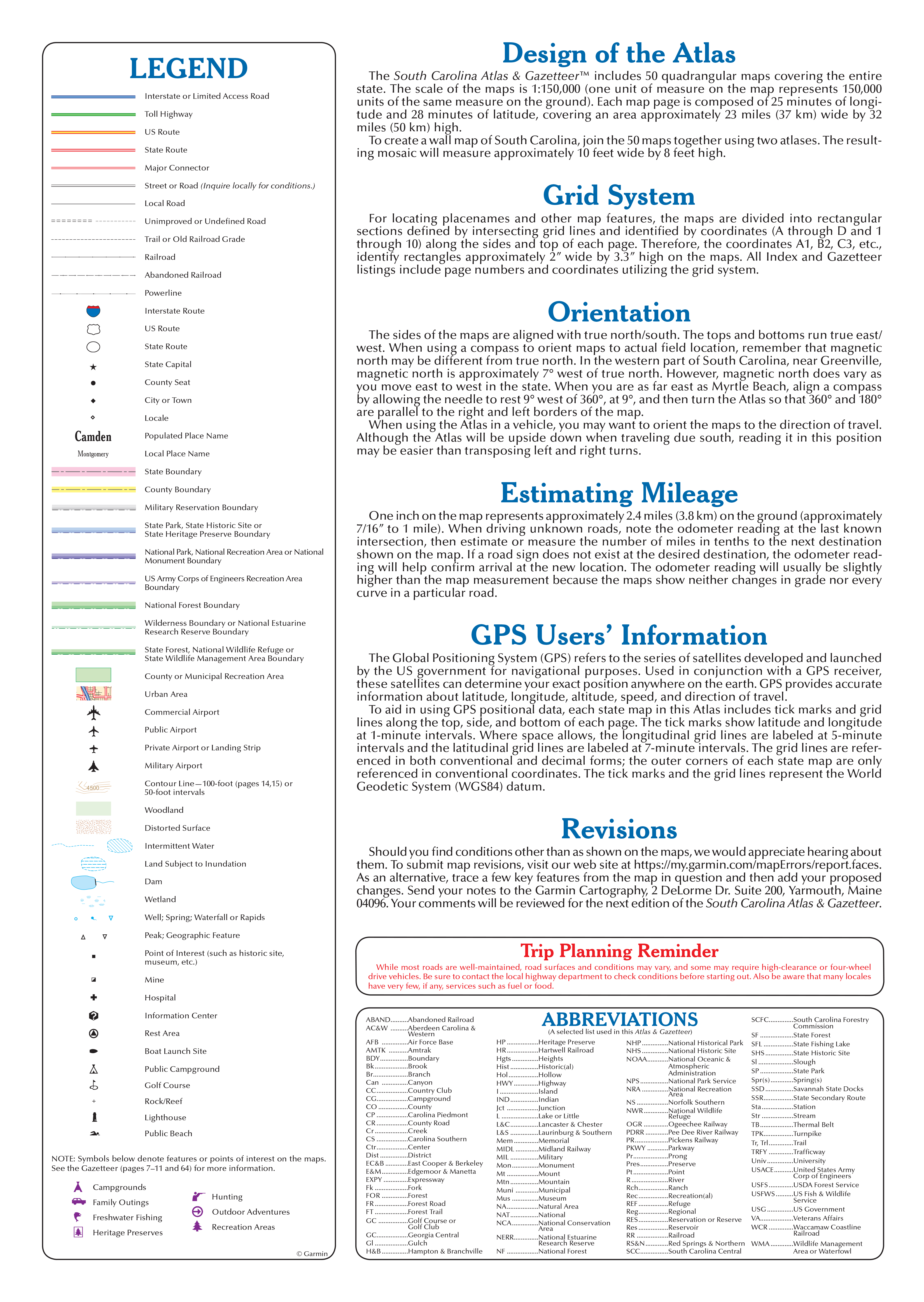 South Dakota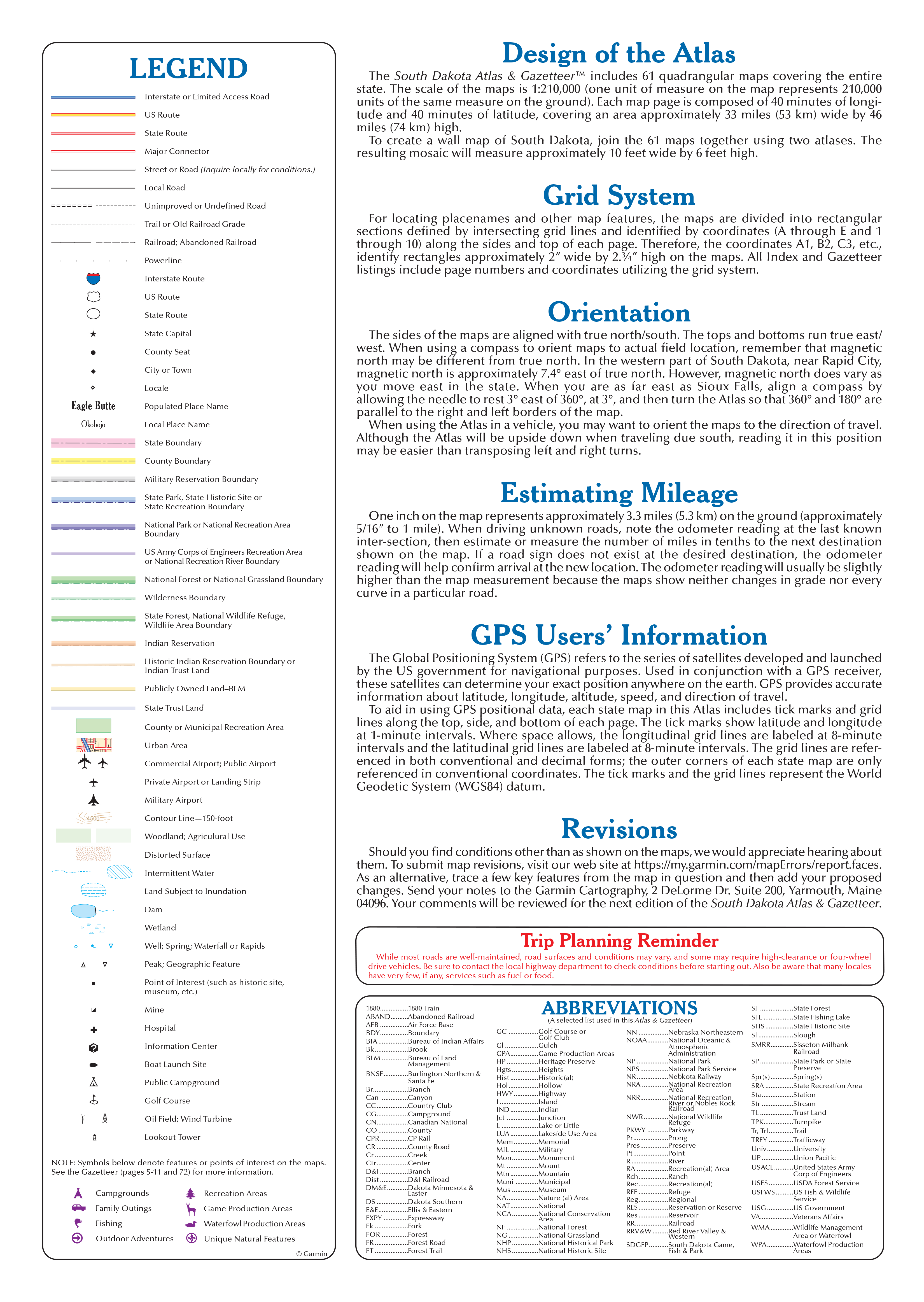 Tennessee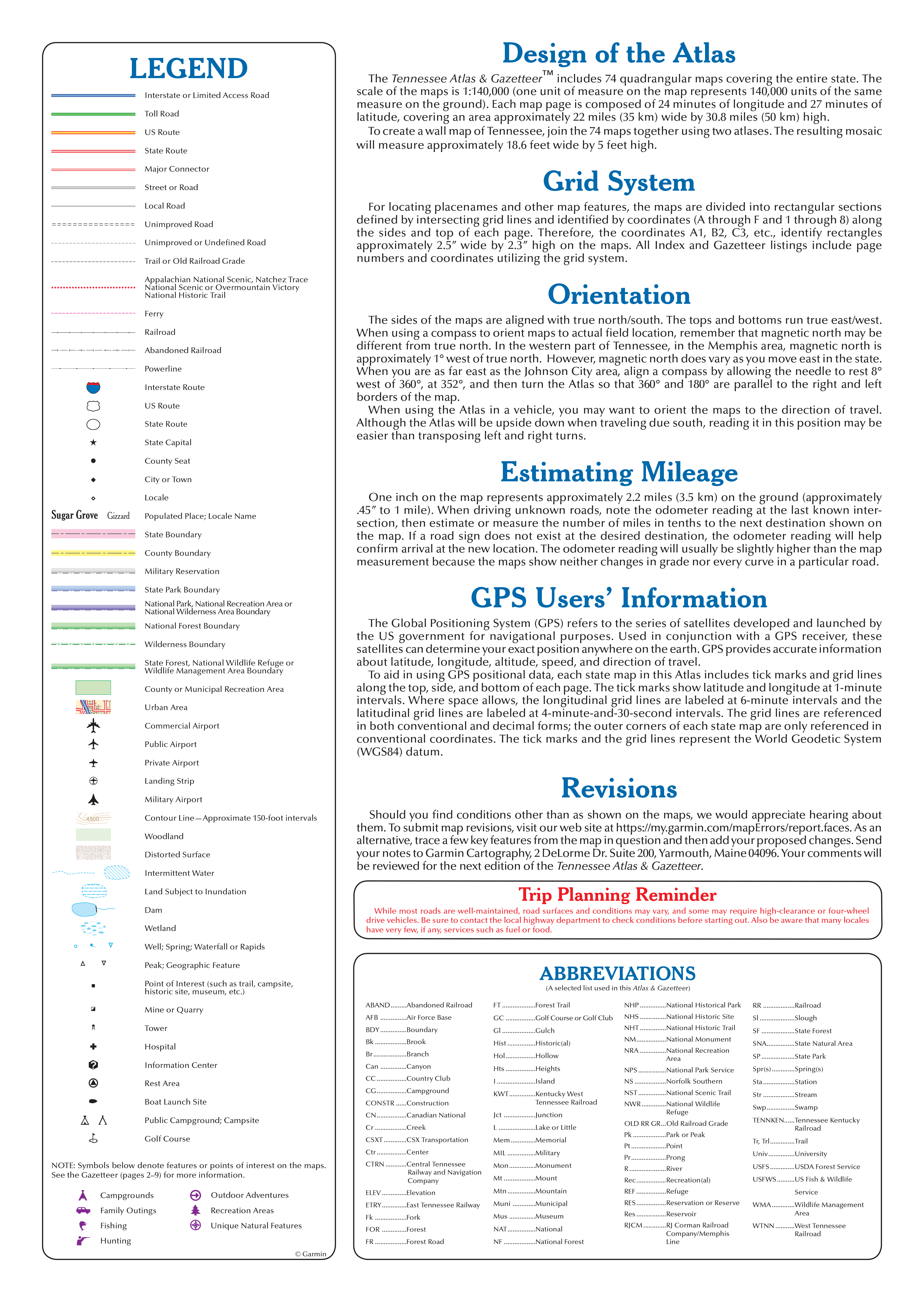 Texas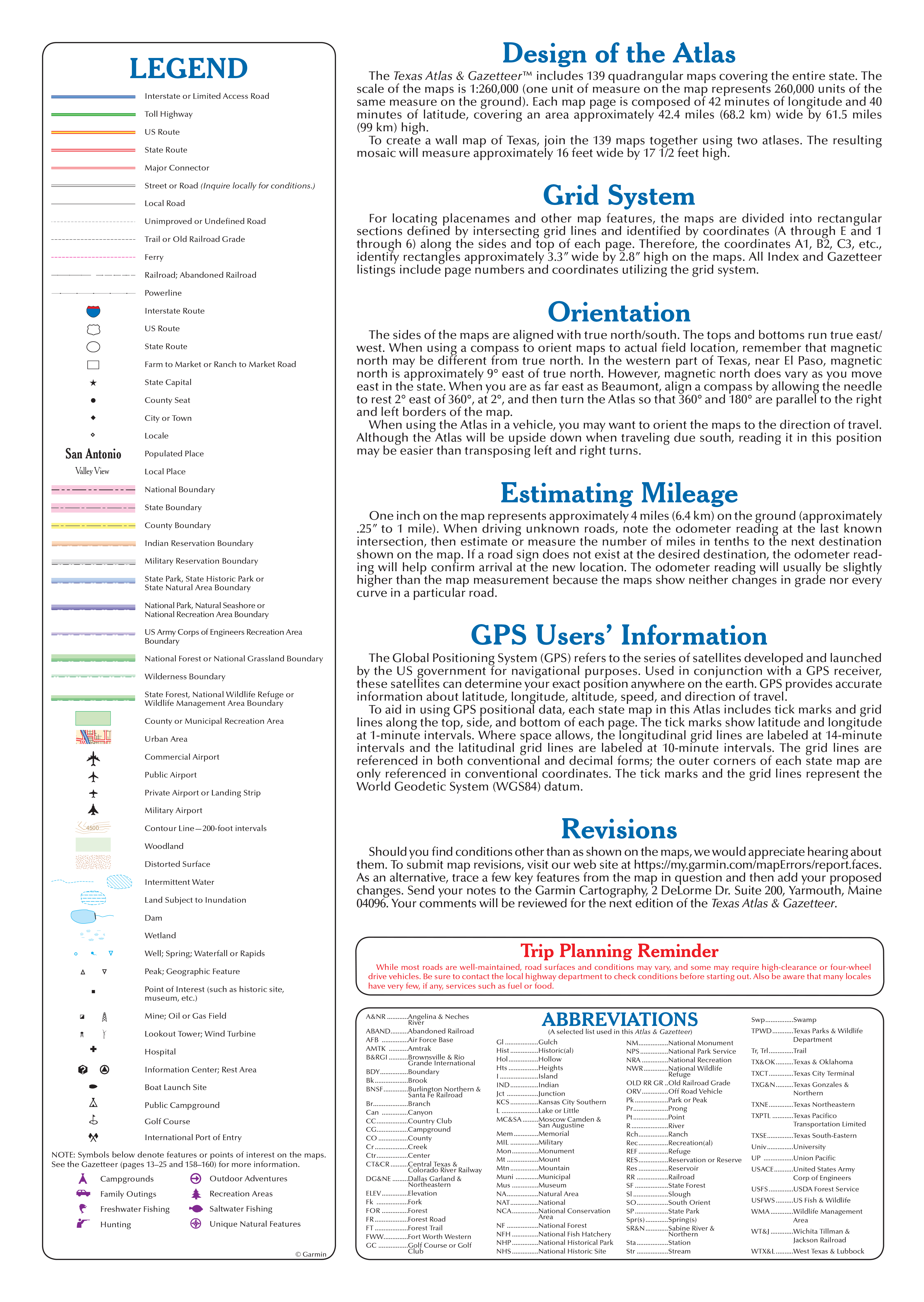 Utah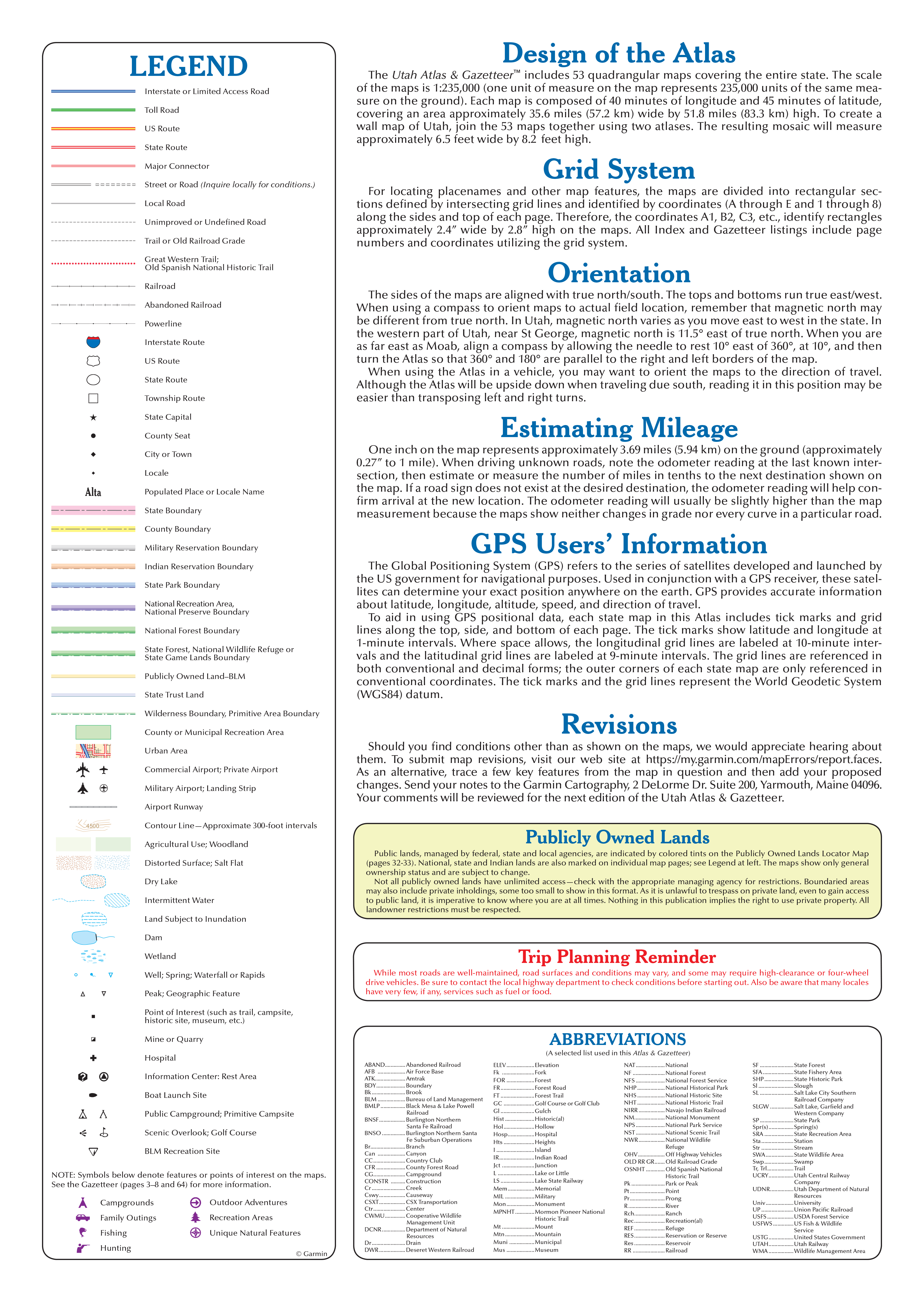 Virginia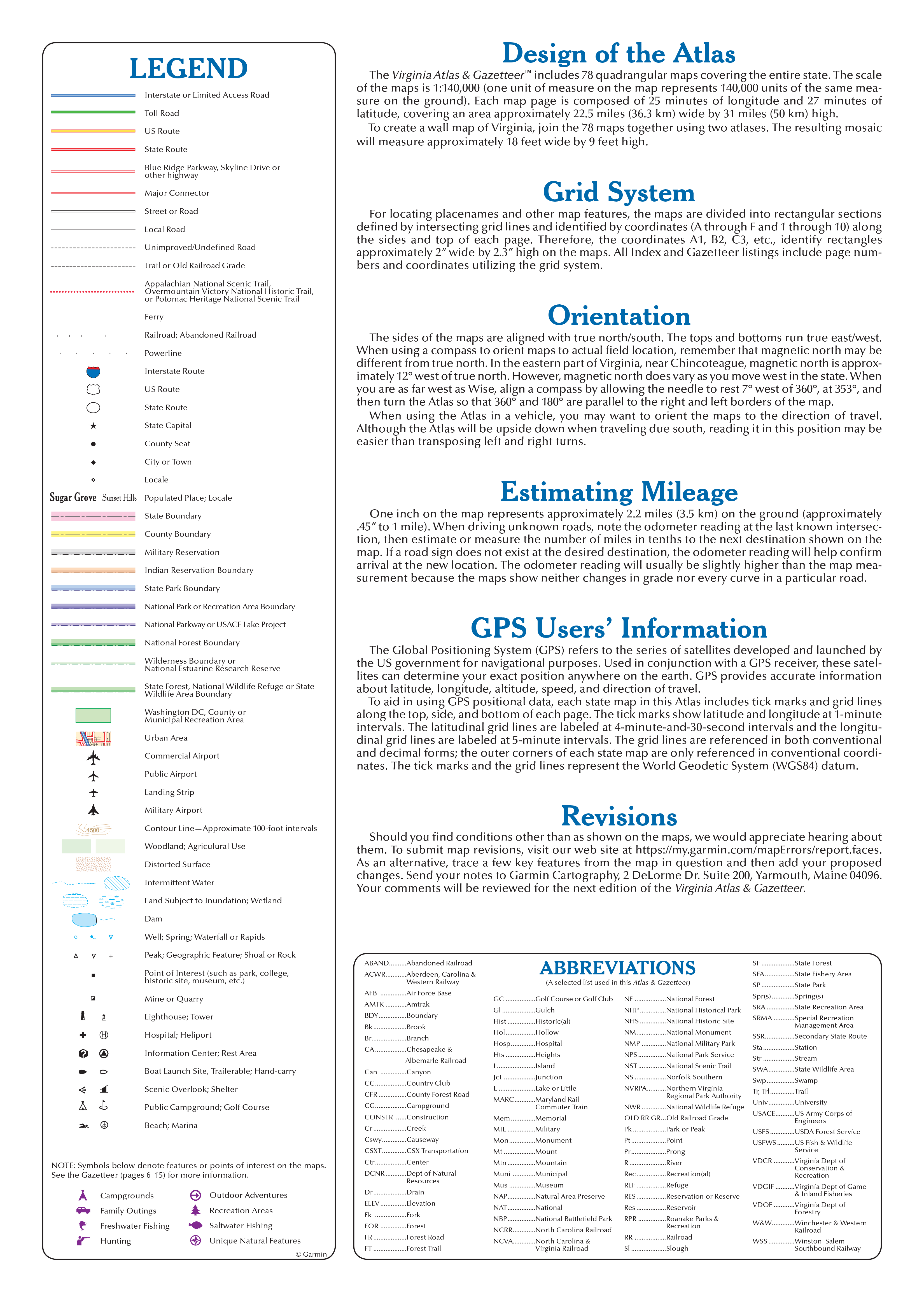 Washington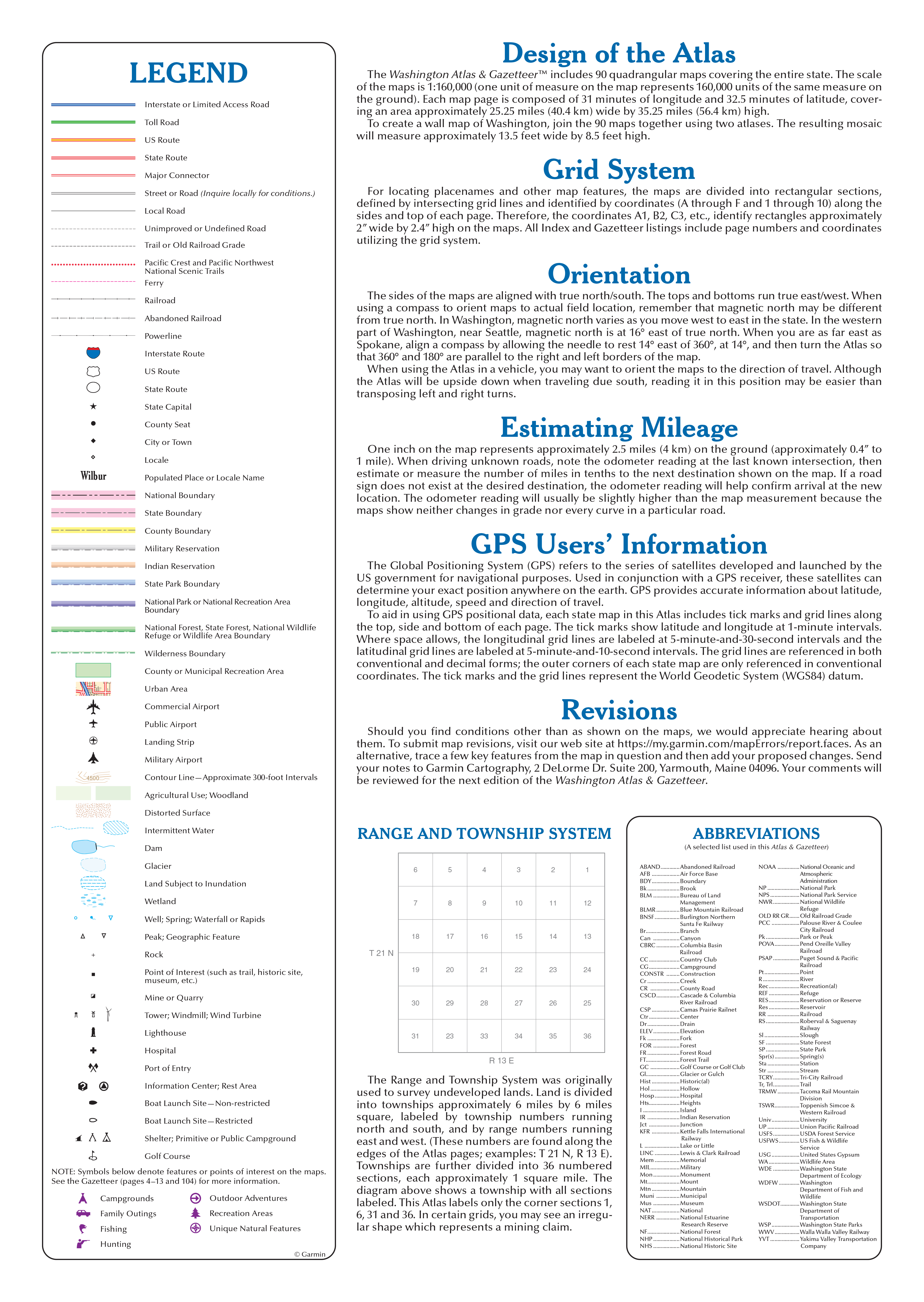 West Virginia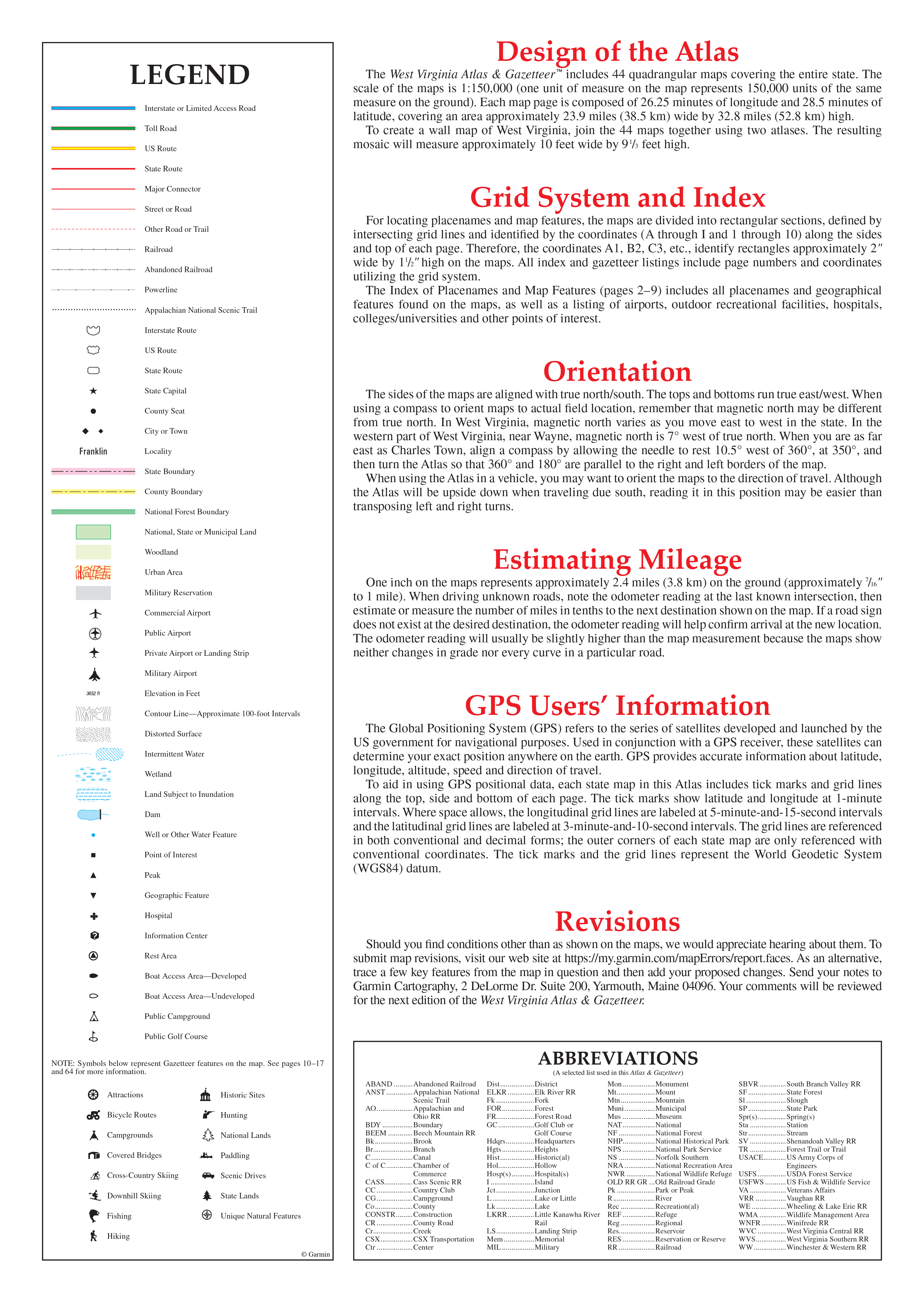 Wisconsin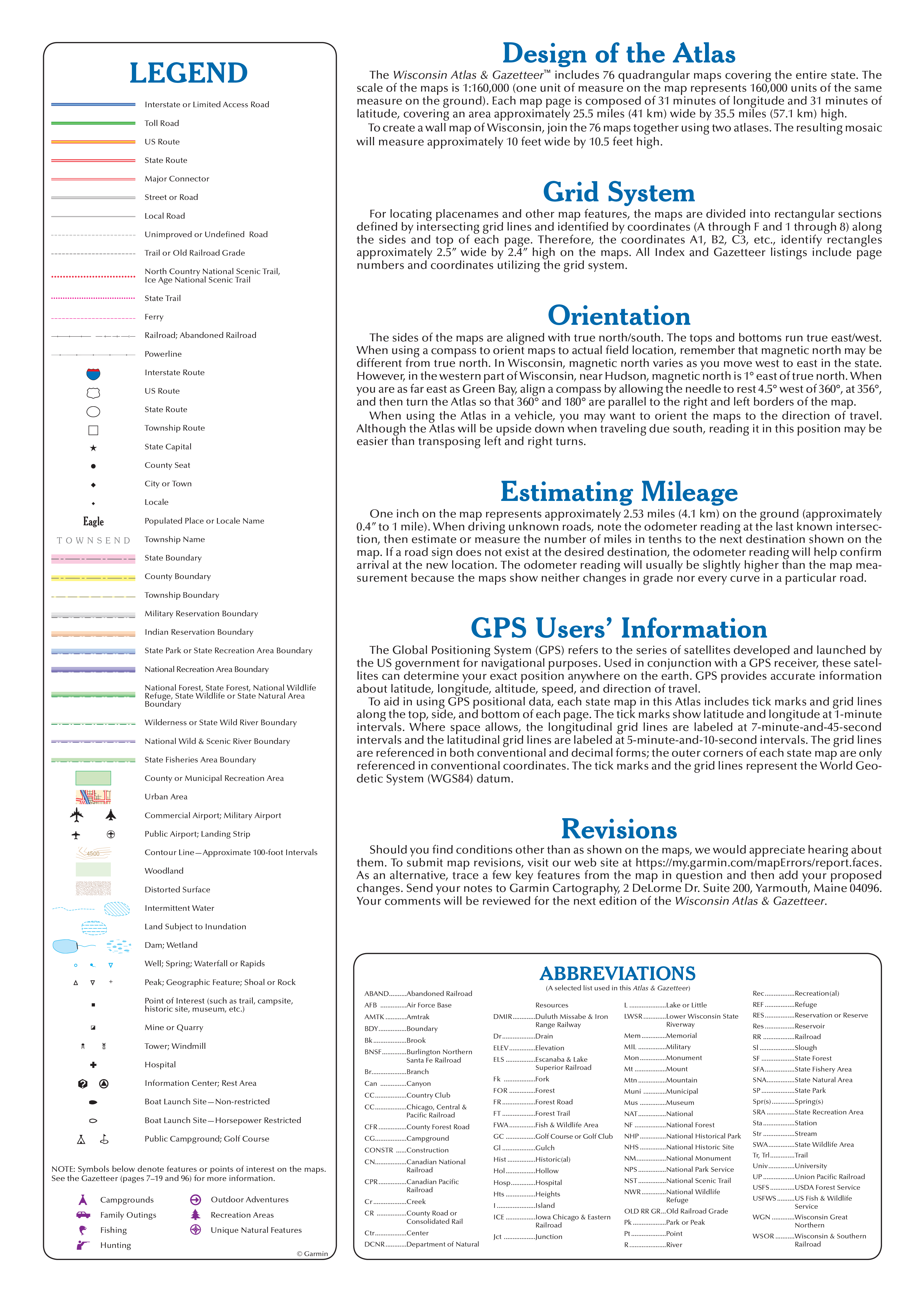 Wyoming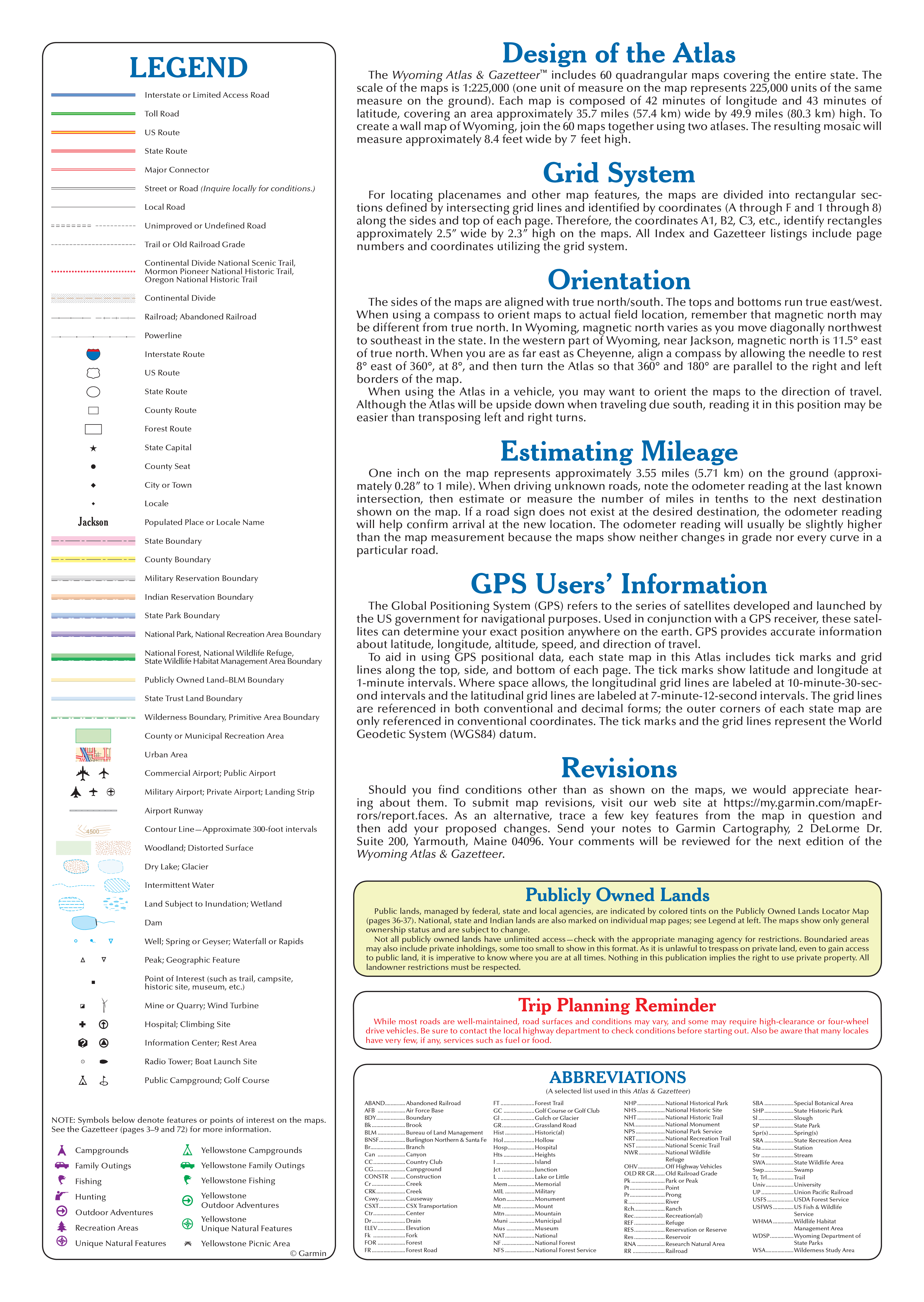 These images are also linked to this article as an attachment should you wish to download it to your device for offline access.