As of version 5.0, Avenza Maps users have the ability to import multi-page PDF files. On the My Maps screen, tap

for our Android users, or 

for our iOS users, followed by "Download or import a map". From here, you would follow the usual steps for importing a single map. Users can import multi-page PDFs from any of our currently supported sources.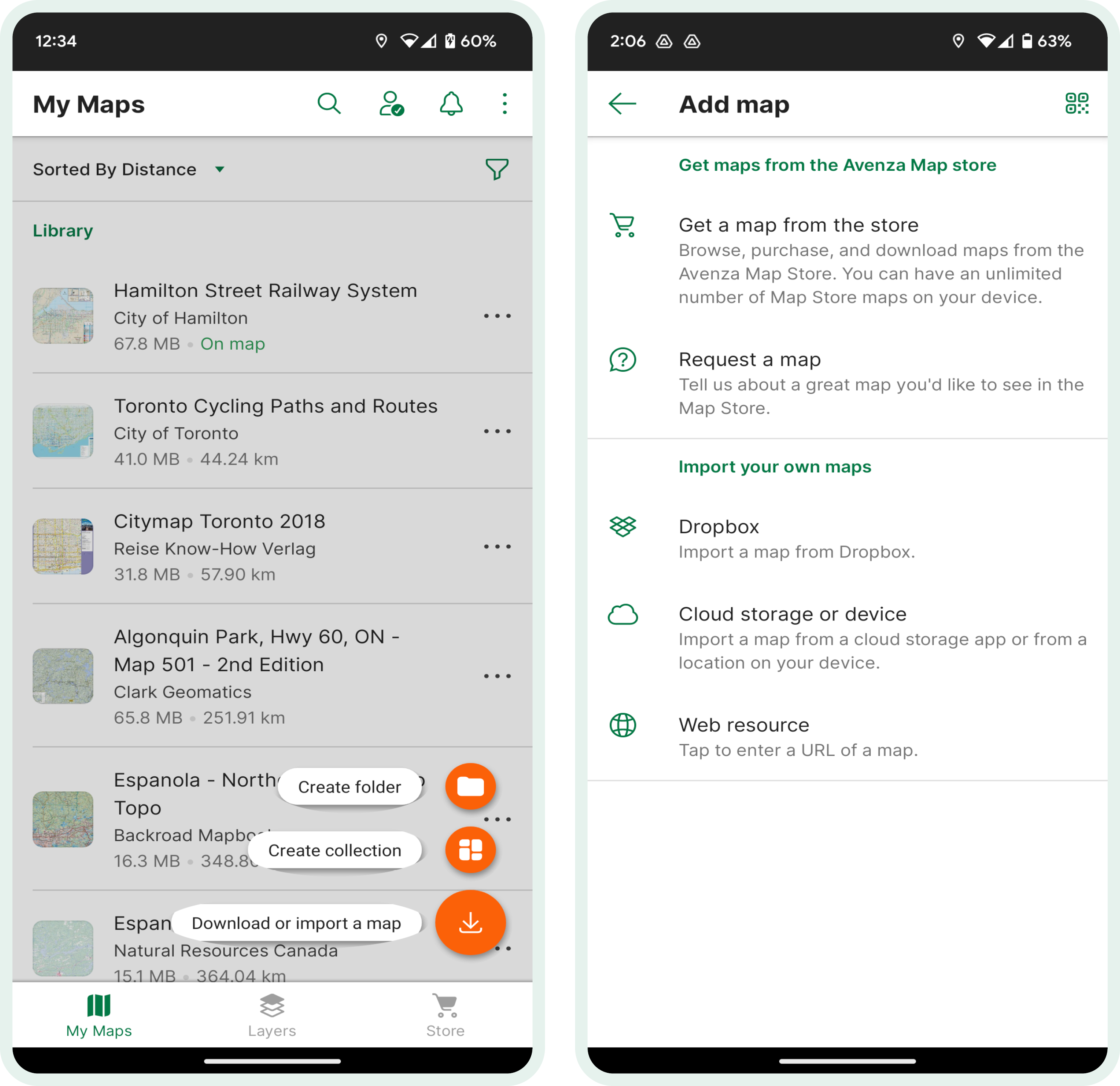 Upon selecting the source location and navigating to the desired file, the multi-page PDF will begin to import. You will receive a notification viewable in the Notification Center, prompting you to select which pages you wish to import. There will also be a message underneath the file title reading 'Tap to select maps to import'. Tapping either the notification, or the message from the My Maps tab, will allow you to choose the individual pages you wish to import.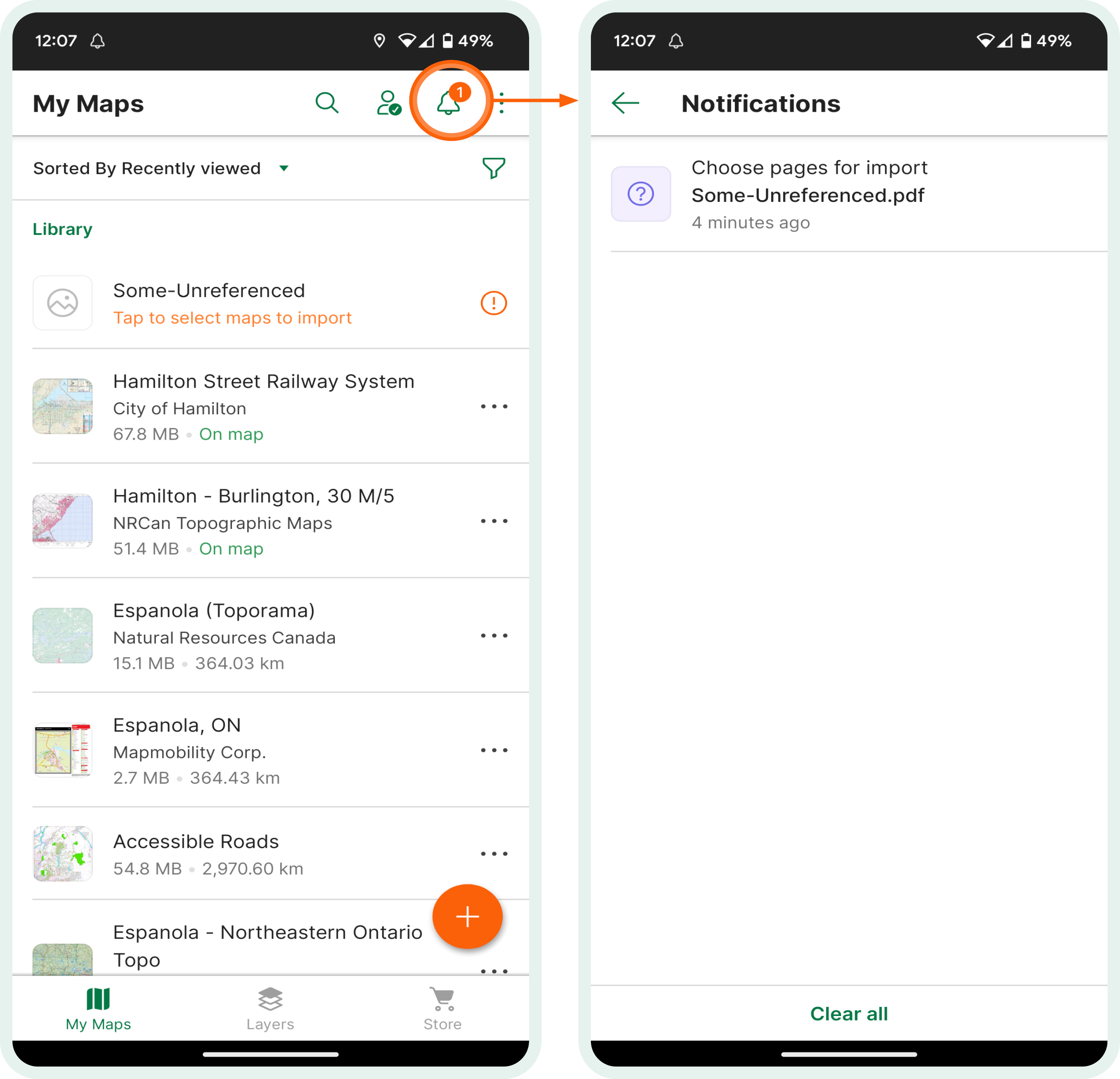 The user will then be presented with a list of each individual map or page of the multi-page PDF, with checkboxes allowing you to customize your import. The user will also have the option to 'Select all' at the bottom left. Unreferenced pages can also be imported in this manner.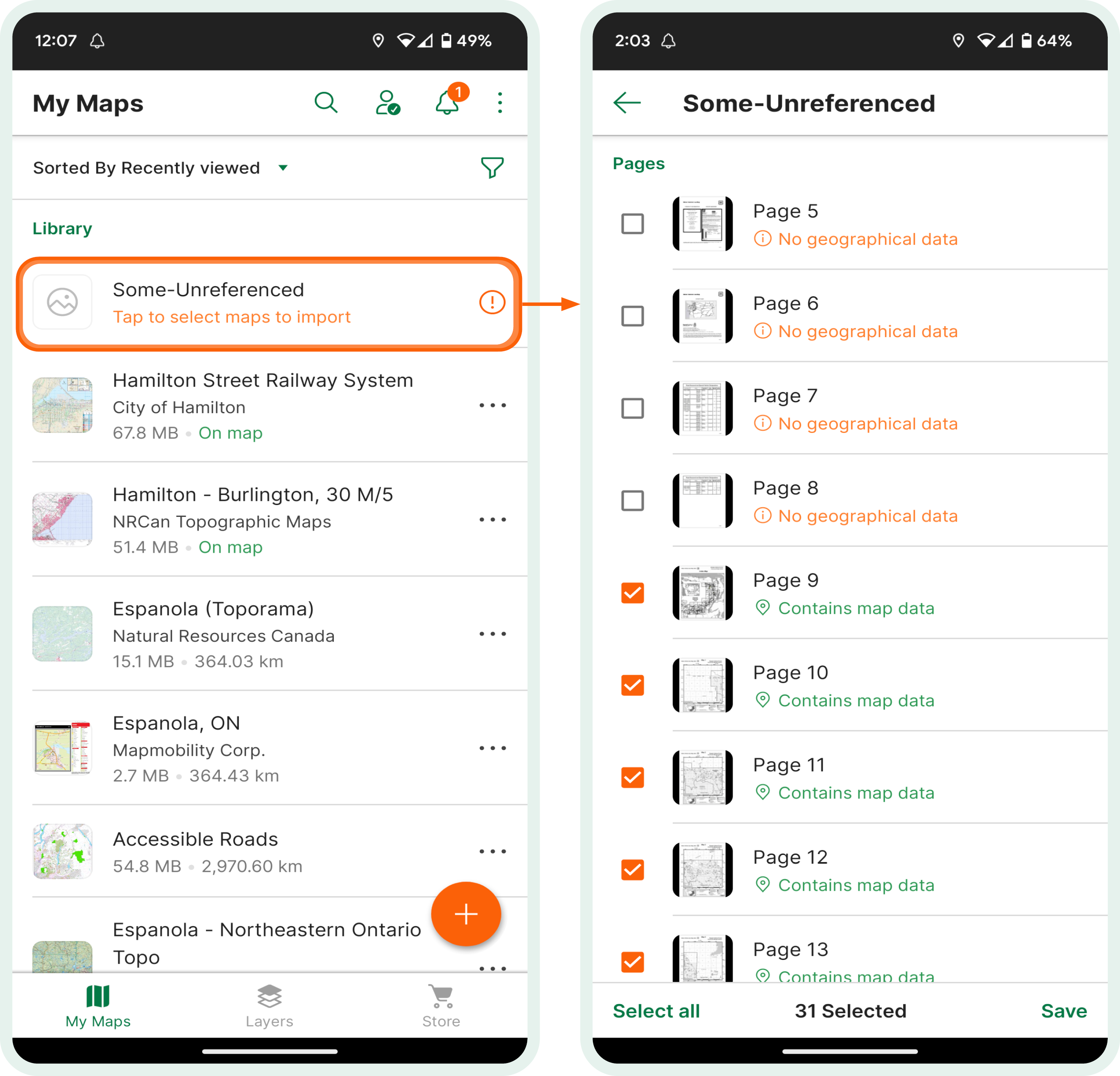 Once all desired pages are selected, tap 'Save'. There will be an option of creating a folder, collection, or, importing the pages as stand-alone maps. If the folder or collection option is chosen, you will be prompted to name the folder/collection, and then the maps will be fully imported and ready for use.