Moving subscriptions between devices is possible, however, there are some limitations depending on your device platform.
If you purchased an in-app subscription on an Android device, you can move it between Android devices, as well as to an iOS device. If you purchased the subscription on an iOS device, however, you can only move it between iOS devices. This is because Android devices have a subscription code issued, whereas iOS subscriptions are linked to your Apple ID. If you purchased your subscription on an iOS device, and are now trying to move it onto an Android device, unfortunately, the only option is to purchase a new subscription.
Android to Android/iOS
To move your Android-purchased subscription to another device (Android or iOS), you will first need to log out of your existing subscription on your device. If the original device is not available, you will need to reach out to Avenza Support with the subscription details (email that is linked to the subscription, or the subscription code) so that we can free up the license on our end.
To log out of the subscription:
Open Avenza Maps

Go to Settings > Details

Take note of the subscription code (you will need this for the new device)

Tap Logout
Once logged out, on your new device:
Open Avenza Maps

Go to Settings > Enter Account Details

Enter the details as follows:

Username: enter your 20-alphanumeric subscription code

Password: please leave this field blank

Name, email: enter these fields accordingly
Tap Submit/Login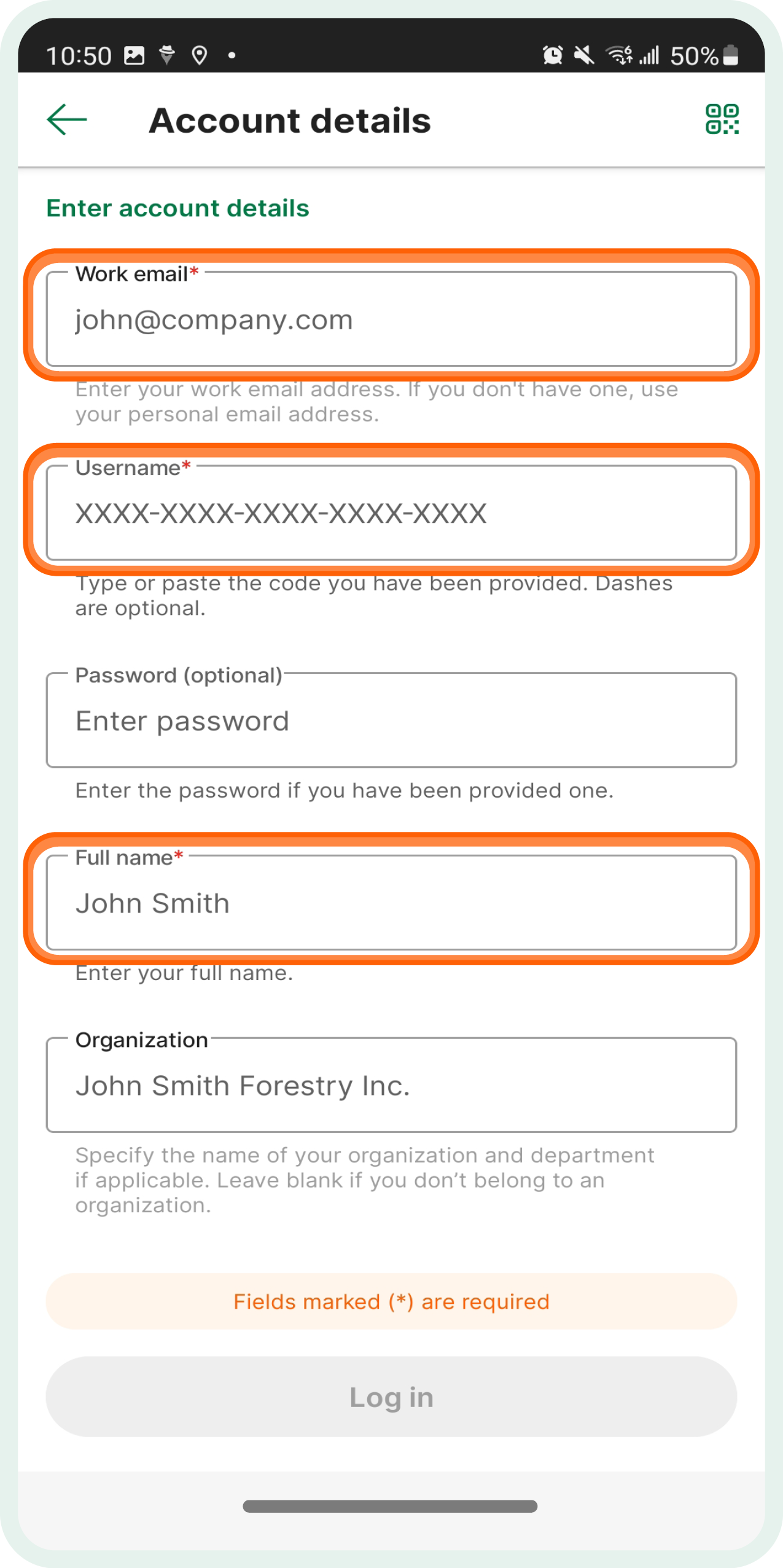 iOS to iOS
To move your iOS-purchased subscription to another iOS device, you will need to make sure that the app was installed using the same Apple ID that the subscription was purchased with, and that you are currently signed in with that Apple ID.
To move the subscription:
Open Avenza Maps

Go to Settings > Restore Subscriptions

If prompted to enter your Apple ID password, please do so.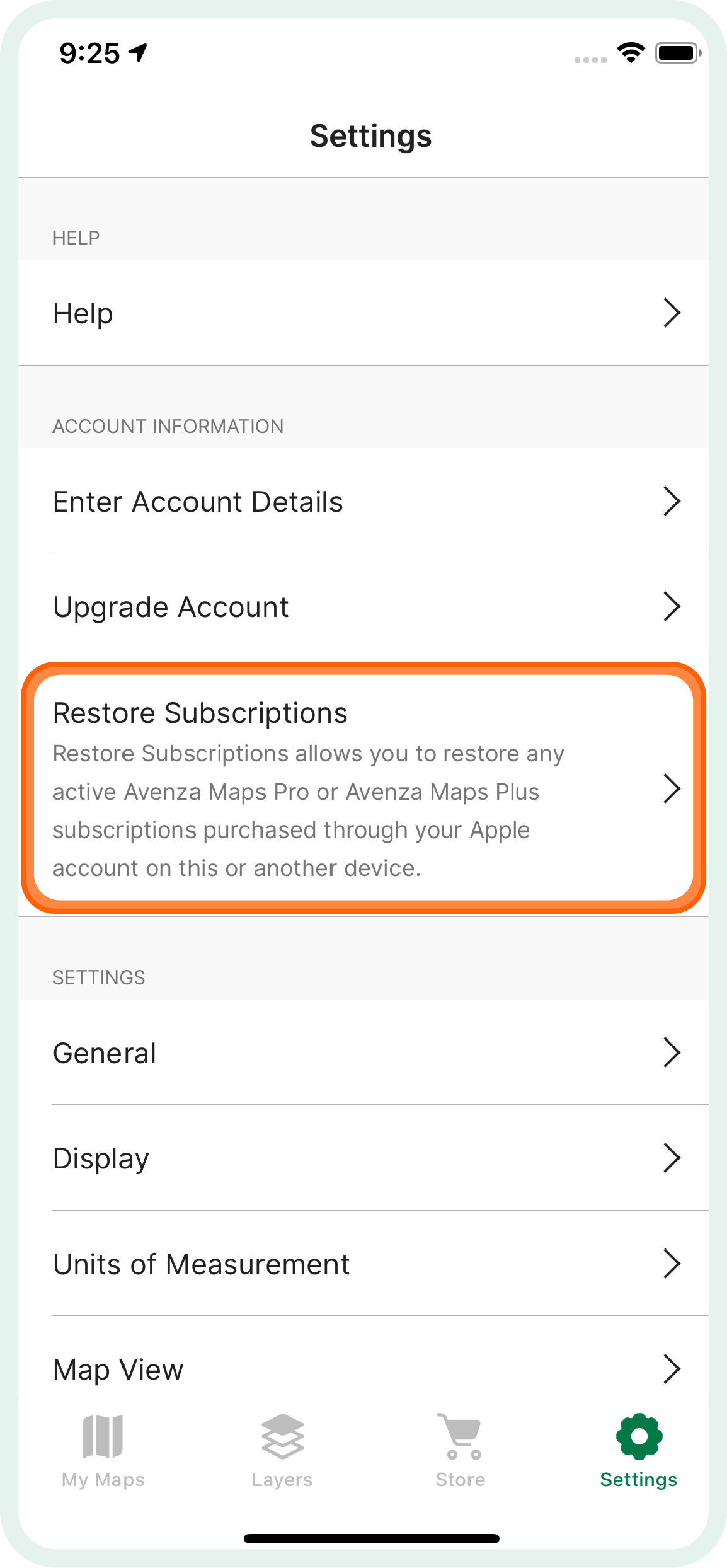 Once you tap Restore Subscriptions, the app will send a request to the Apple servers, and retrieve any valid licenses. If you receive any errors or run into any problems, please make sure you are signed into the correct Apple ID (you should be able to see the Avenza Maps subscription details within the Apple ID settings). If this does not resolve the issue, please don't hesitate to reach out to our Support Team.