Subscriptions are valid for one-year and can be renewed if desired. Currently, this process differs between Android and iOS devices.
iOS devices
Since subscriptions on iOS devices are managed by Apple and iTunes directly, you can adjust your renewal settings through your device settings. To do this, please go to your device settings > App Store and iTunes > Apple ID > Subscriptions > Avenza Maps. From here you can see your expiration date, what subscription you have, as well as if you have auto-renew enabled or not. If you have auto-renew enabled (this is on by default when you purchase a subscription), then Apple will automatically bill you at your subscription expiration date so that there is no interruption in service.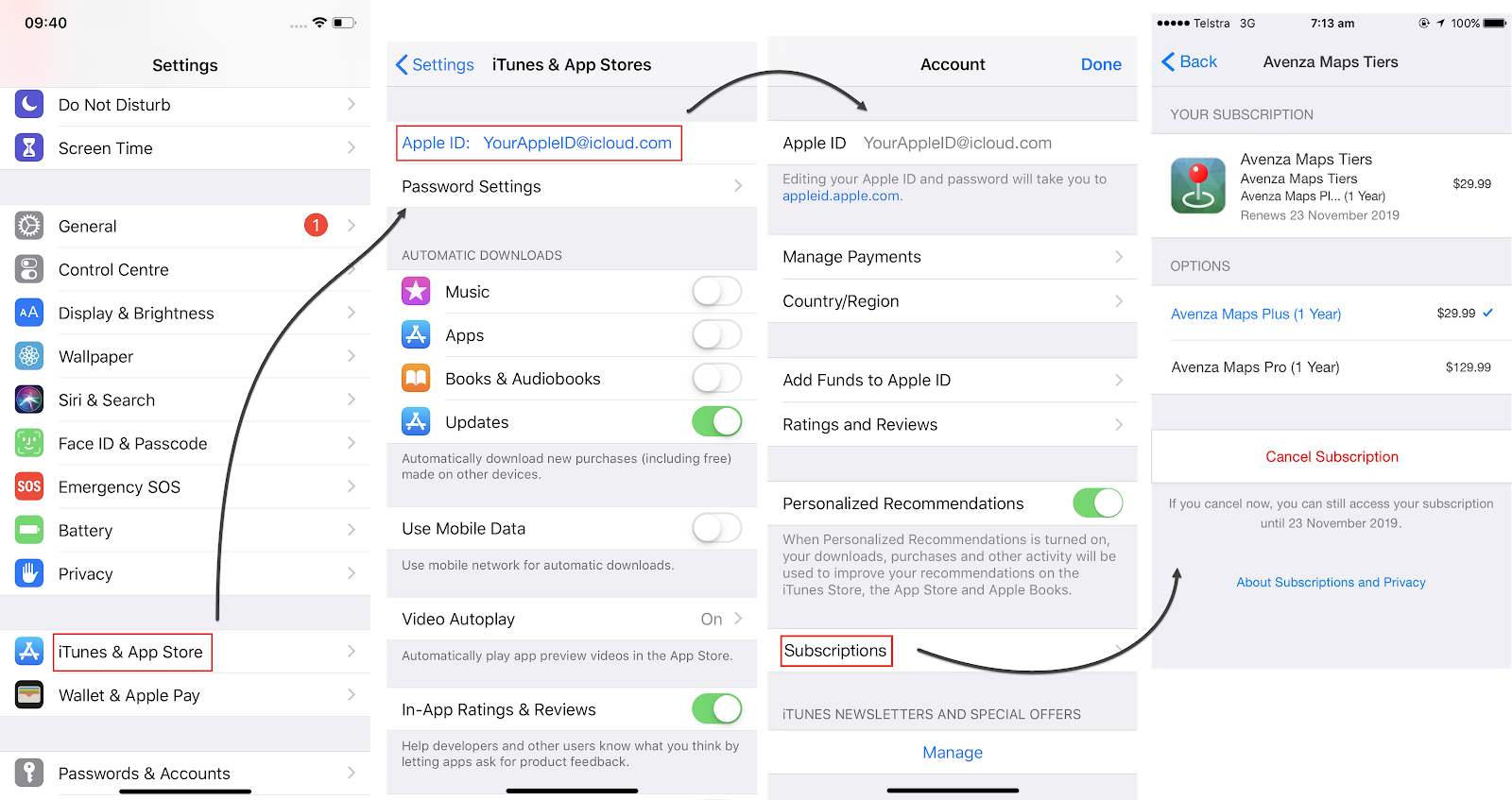 Please note that currently, we are aware of some issues where while Apple is renewing subscriptions, they are not communicating this back to us, meaning the subscription does not register as renewed within the app. To fix this, once the subscription is renewed on Apple's side, please open Avenza Maps and go to Settings > Restore Subscriptions and the subscription details will be updated to reflect the renewal.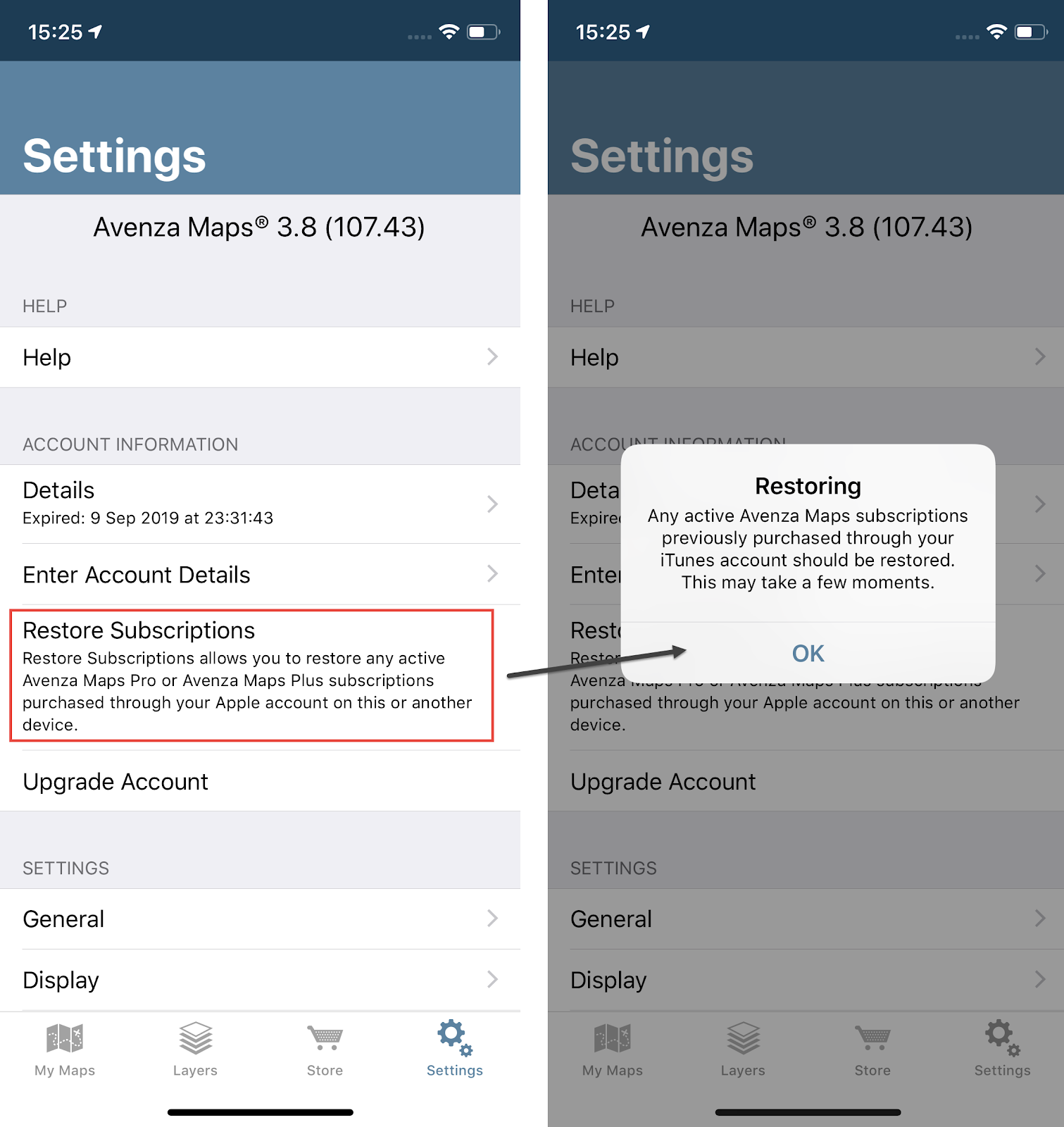 Android devices
Currently, we do not use Android's subscription model, so subscriptions are not automatically renewed. Users will be prompted at certain intervals starting a month out from the subscription expiry that they are approaching the expiration date.
To renew a subscription on an Android device:
Open Avenza Maps and go to Settings > Details

Log out of the existing subscription

Once logged out, go to Avenza Maps > Settings > Upgrade Account

Purchase the desired subscription level

A new subscription code will be issued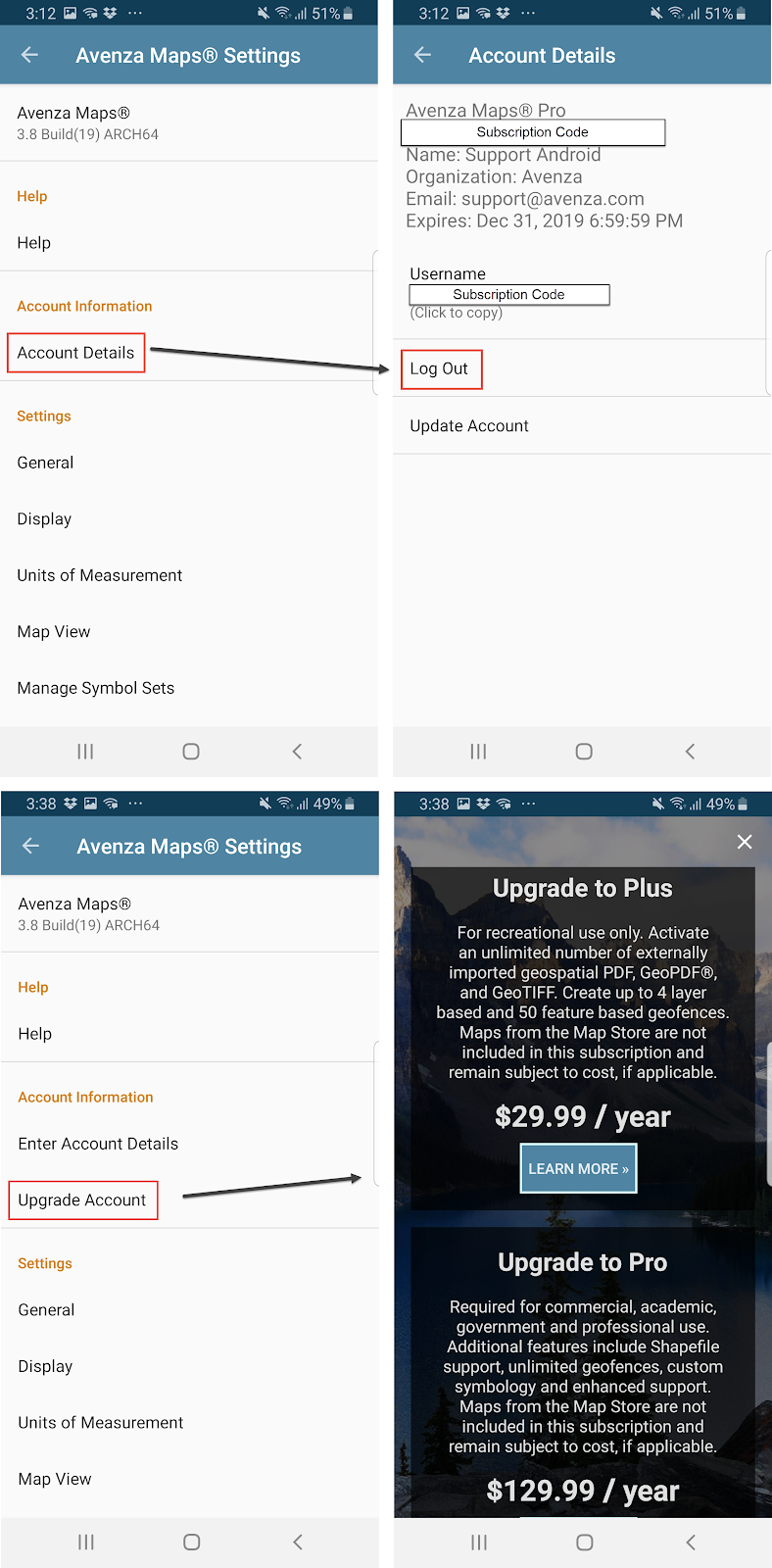 As long as you are renewing your subscription using the same Google Play account as the previous one, any remaining time on the old subscription will be added to the new one. If you are using a different Google Play account, any time that was remaining will be forfeited.
Related Topics