Find by Coordinates can be used on any map to search for a specific location using known coordinates. This tool is useful during fieldwork for locating a specific known feature in order to plot its location, or if using it for navigation purposes (eg. you know the coordinates for a local bakery and want to see where you are in relation to it).
If the search coordinates are found in the Map View, the crosshair will automatically zoom and center on that location.
To find coordinates:
Have the appropriate map open in the app

Tap then tap Find By Coordinates.

Enter a coordinate into the search bar, then tap OK.
NOTE: The search coordinate format depends on which coordinate display format was chosen.
Android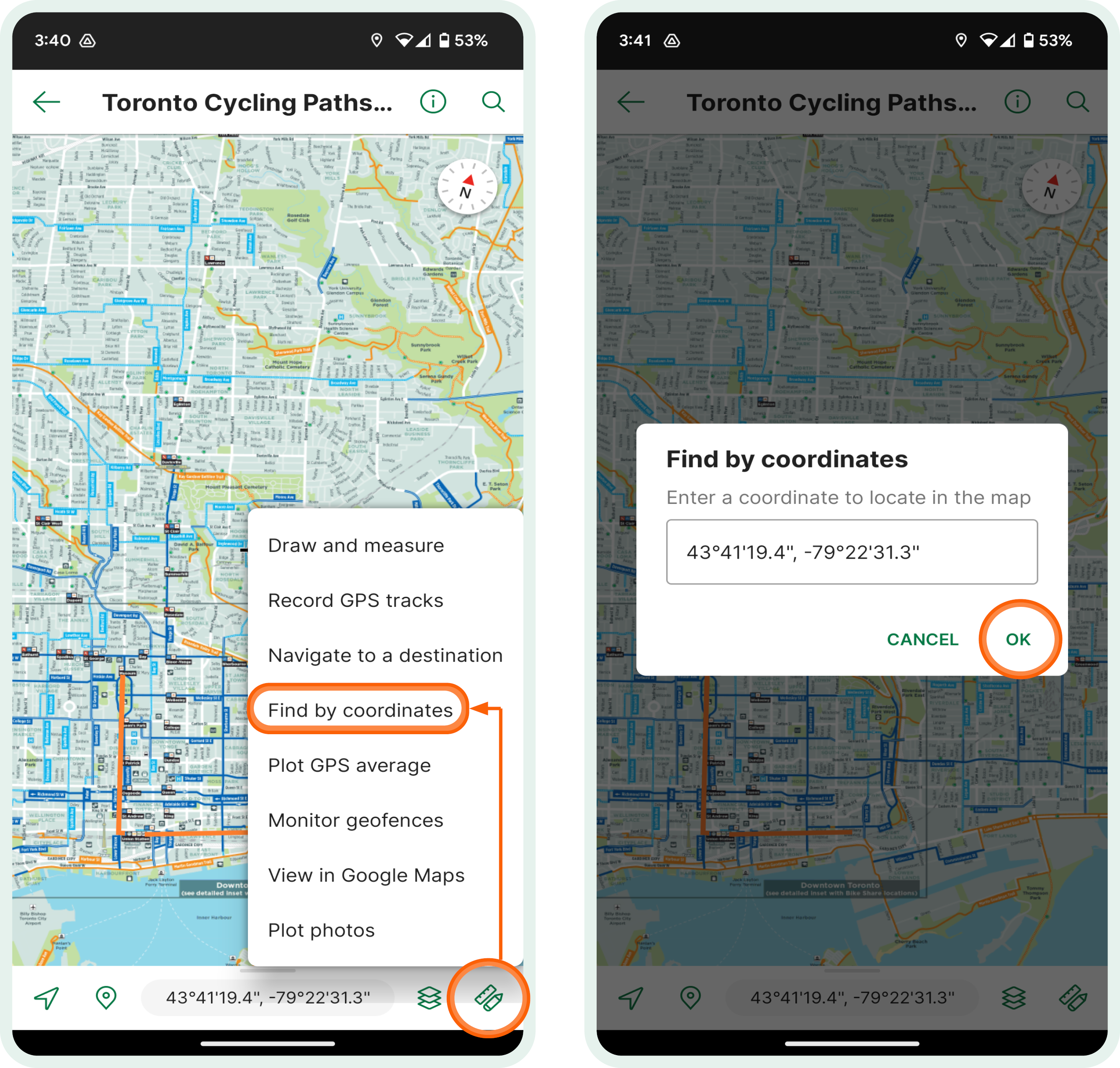 iOS