When you have received your Enterprise Pro subscription code, you will need to register it on the respective devices (Android or iOS). The process is the same regardless of the device you are using. The first thing you need to ensure is that the device is connected to the internet so that it can communicate with the Avenza servers to retrieve a license correctly. Once this is done, you are ready to register the device with your code.
To do this:
Open Avenza Maps

Go to Settings > Enter Account Details

Enter the details as follows:

Username: enter your 20-alphanumeric subscription code (as of version 3.9, users also have the option to scan a QR code that contains the subscription code - see below for more details)

Password: please leave this field blank unless provided a password by your organization

Name, email, organization: enter these fields accordingly
Tap Submit/Login
Since version 3.9, Enterprise Subscription Administrators, can issue a Registration Link QR code for the subscription that users can scan in using the built-in QR code reader in the top right corner of the Enter Account Details screen (see screenshots above and below). This QR code will pre-populate the "Username" field with the subscription code, reducing time and error when distributing and entering codes. All other fields (e.g. name, email, etc.) must be entered manually. For more information on how to generate this QR code, please see the article here.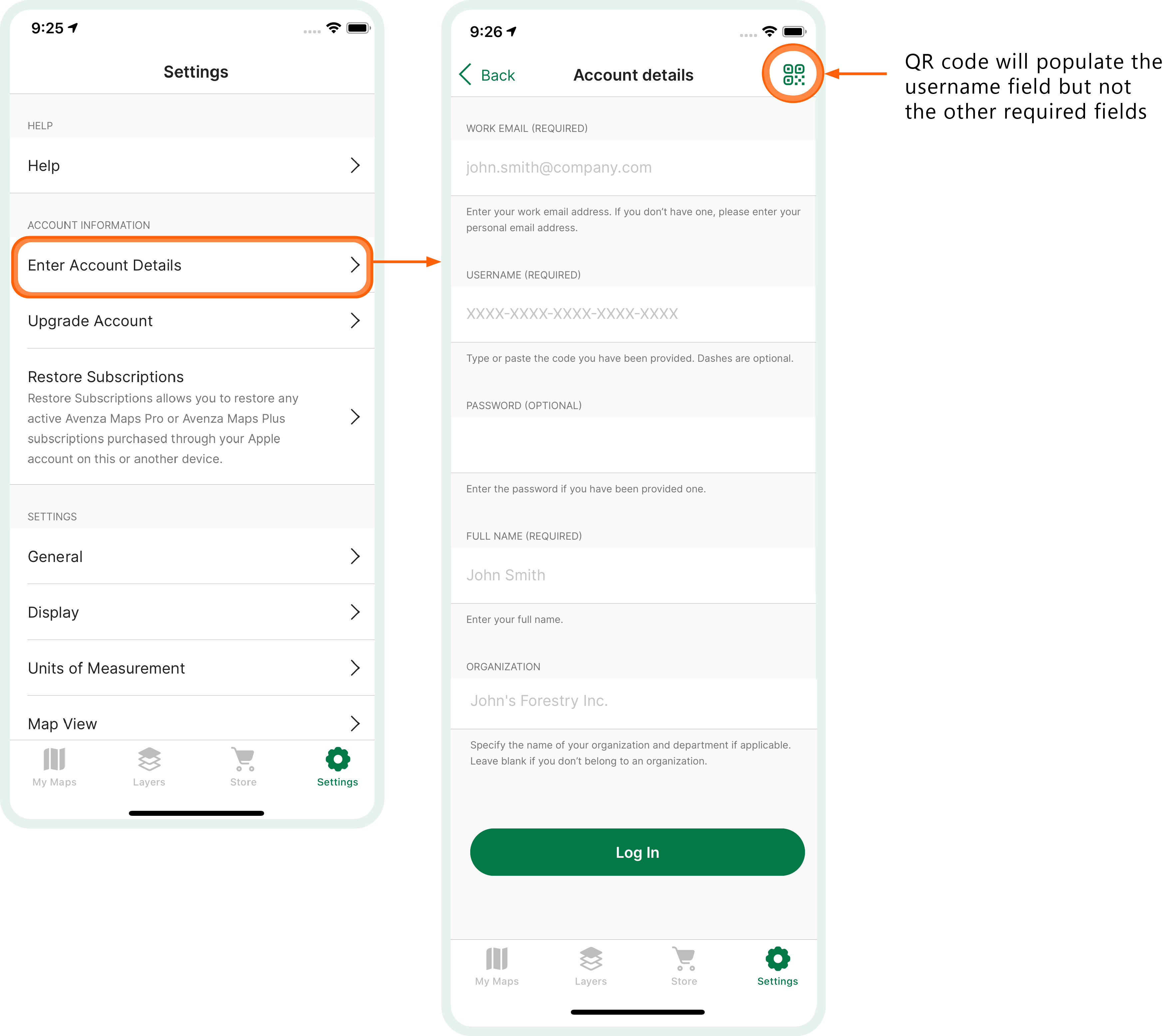 If entering the code manually, or using a version earlier than 3.9, please note that the code is NOT case-sensitive, and you do not require the dashes (though you can enter them without causing any issues). One of the common mistakes we see is an error when the code is being entered. Some common errors when entering codes are:
Re-ordering characters (e.g. entering 'A56D' instead of 'A65D')

Switching characters (e.g using a '5' instead of an 'S')

Missing characters (e.g. only entering in 19 characters instead of 20)
Once you have successfully registered your device, you will be able to access the Pro features throughout the app. From the Settings > Details you will be able to see the expiration date for the subscription.
Updating a Subscription
If the subscription was recently renewed, all you need to do to access the new subscription is make sure your device is connected to the internet prior to the original expiration date, and then go to Avenza Maps > Settings > Details > Update Account. This will pull the updated subscription details onto your device.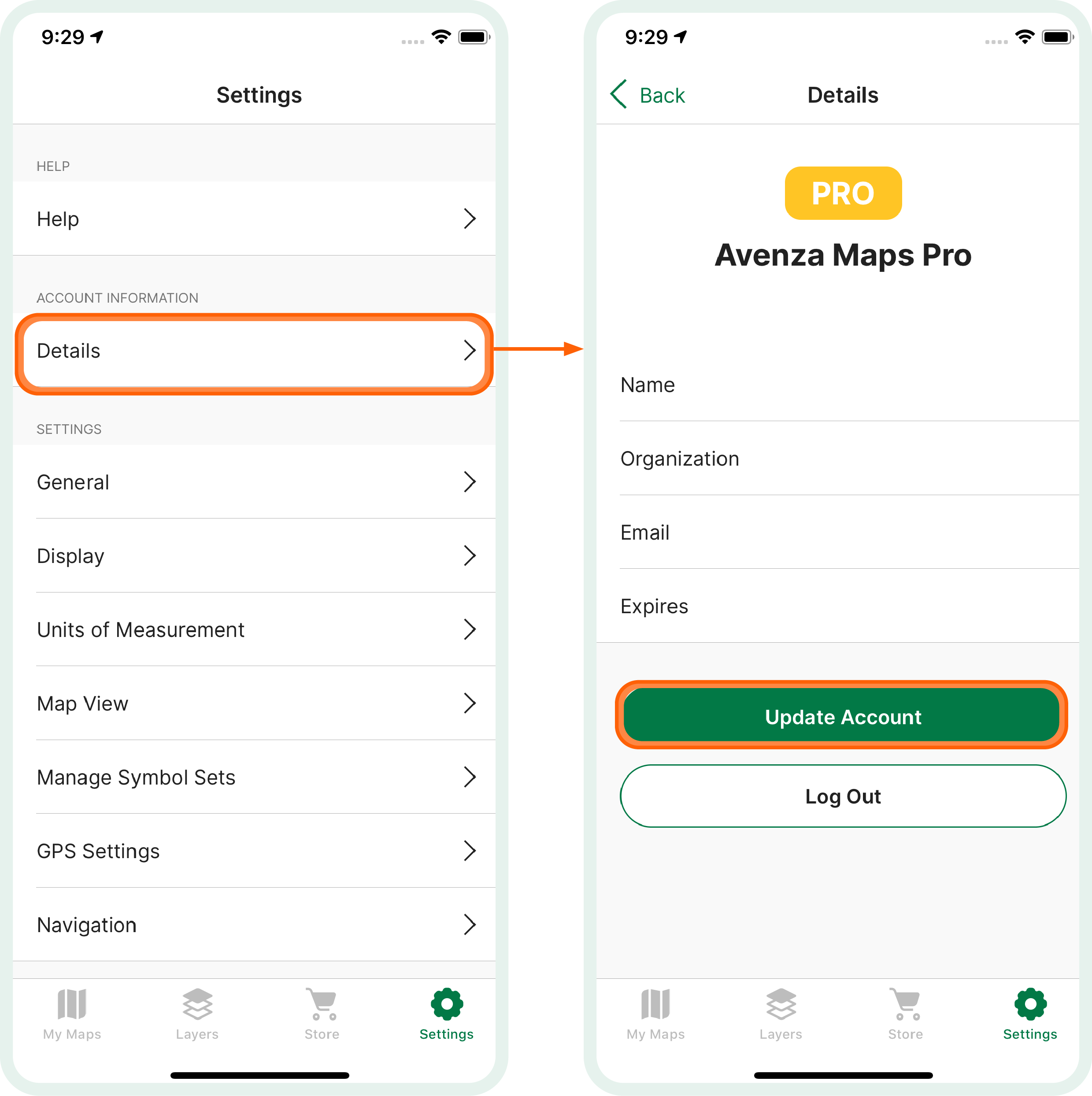 If your device was offline after the original subscription expired, or the subscription was renewed after the expiry date, you will need to log out of the subscription (Avenza Maps > Settings > Details > Logout) and re-register your device using the steps provided earlier.