Users have the ability to choose the units to use for various measurements. You can choose between Metric, Imperial, Nautical presets, or configure a custom selection to manage how units are displayed for the aforementioned metrics throughout the app.
The individual metrics and the units available for each are listed below, with units that are exclusive to Pro users marked as such:
Distance: Meters, Kilometers, Feet, Yards, Chains

, Miles, Nautical Miles, Walking Minutes

Area

: Meters

2

, Hectares, Kilometers

2

, Feet

2

, Acres, Yards

2

, Miles

2

, Nautical miles

2

1

Speed

: Km/h, M/s, Mi/h, Ft/s, Kn

Angle: Degrees, Mils (NATO)
Altitude

: Meters, Kilometers, Feet, Miles

Pace

: available time units are Minutes, Hours, or Seconds; distance units have the same options as above.
In addition, users can choose which coordinate display format to use, and whether they want the coordinates to be based on the map datum or the WGS 84 datum. The general display formats available are:
Latitude, Longitude

Easting, Northing

MGRS/USNG - WGS 84

*

What3Words

UTM

BNG - OSGB 36
* MGRS/USNG coordinates are always based on the WGS 84 datum
Android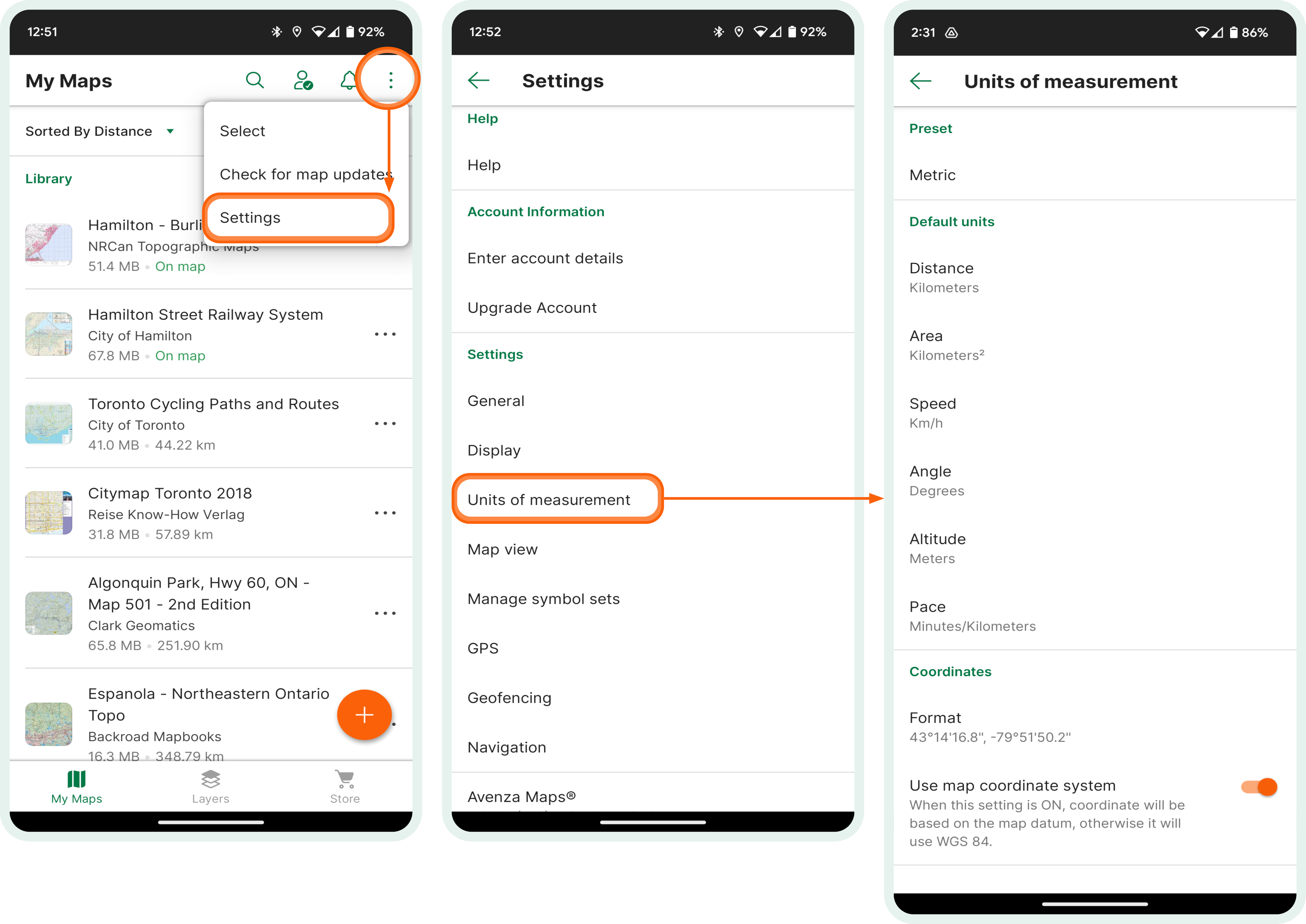 iOS