General Settings provides various options to users to enhance the performance of the app as well as debug the app if required.
Android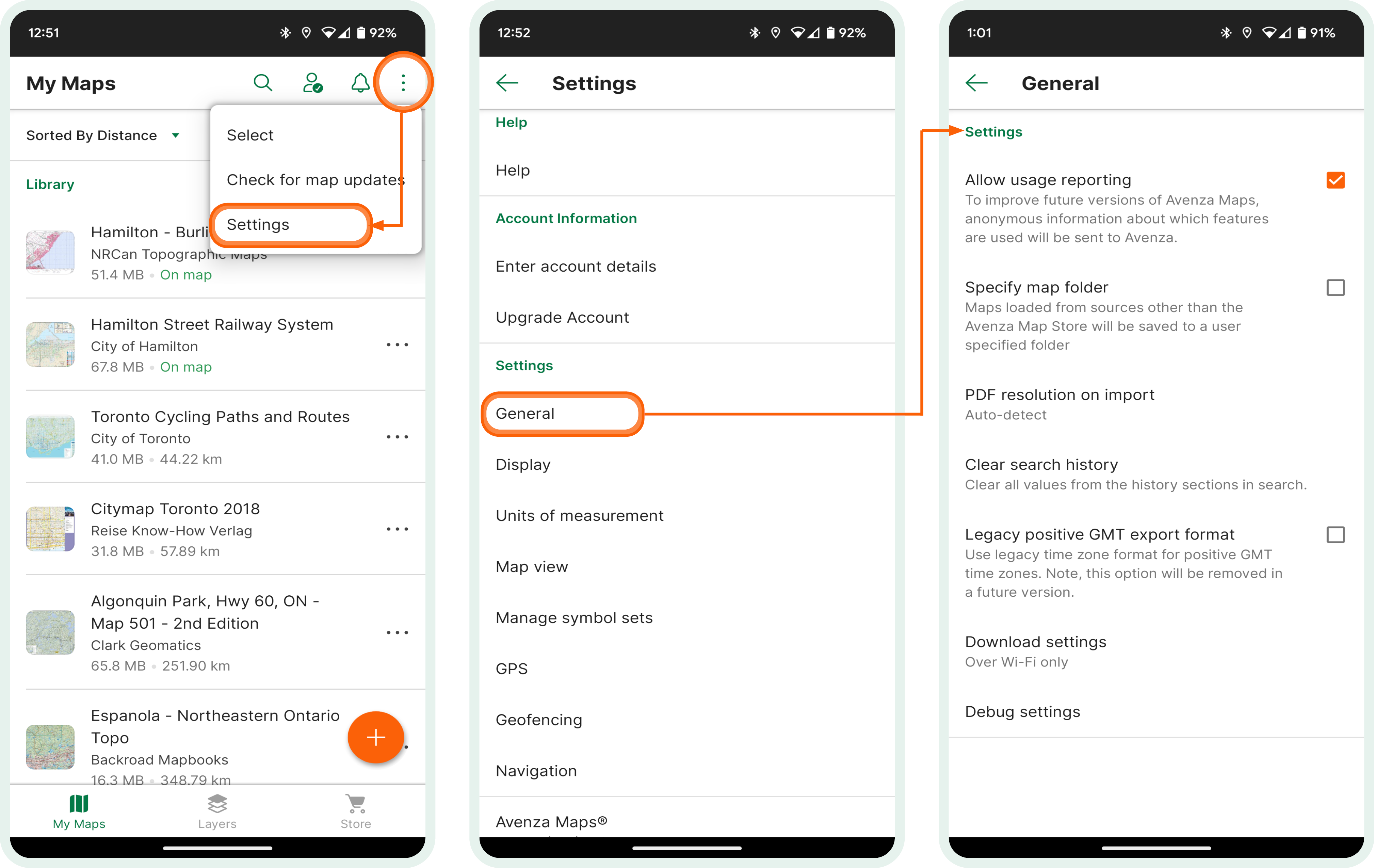 iOS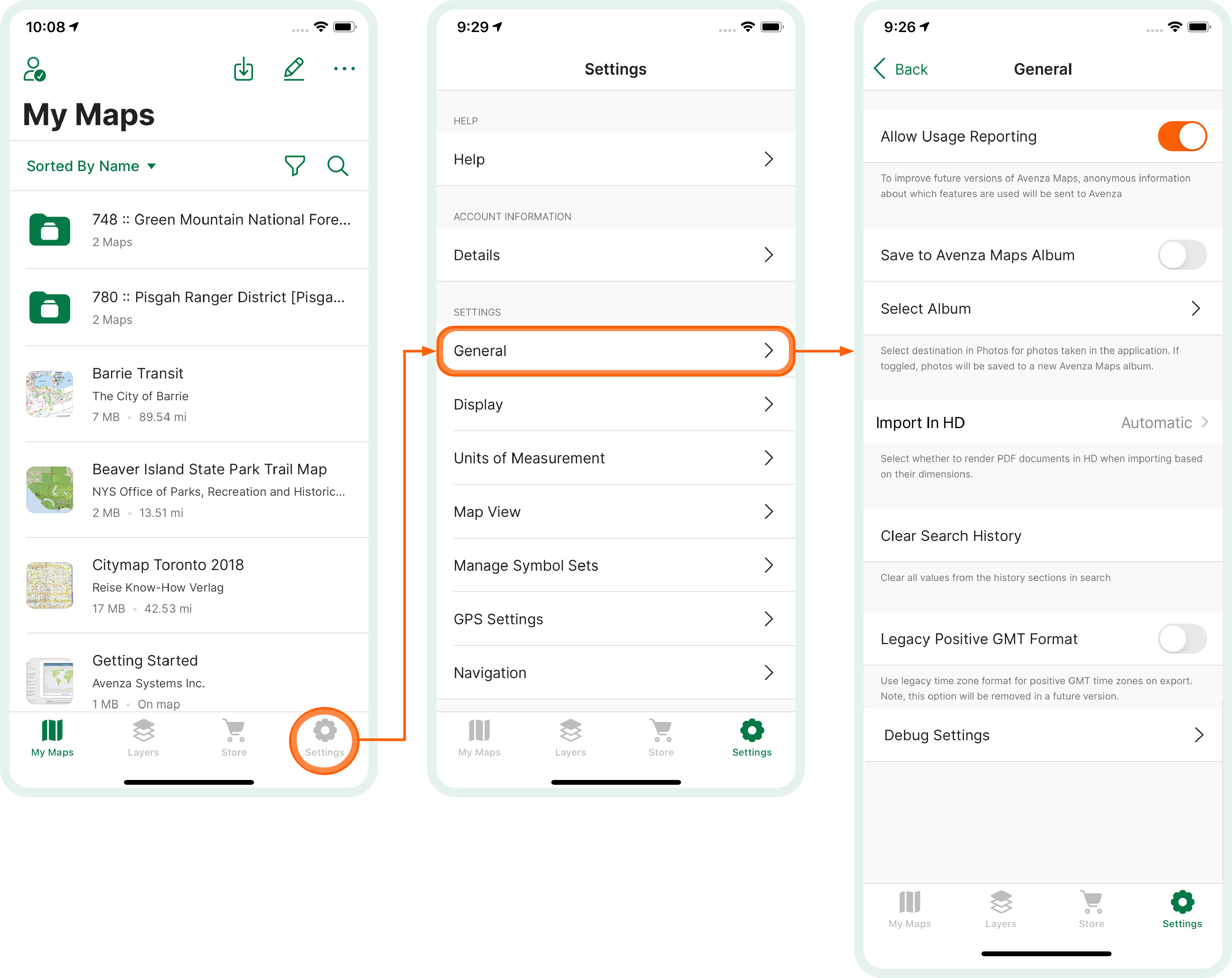 Allow Usage Reporting
Anonymous reports are sent to the Avenza Maps team to improve app usage.

Specify Map Folder (Android)
When specified, maps imported from sources other than the Avenza Map Store will be saved to a user-specified folder. This can help reduce the amount of space used on the device (if an SD card is selected as the specified folder). Please note that this is for custom imported maps only and must be enabled and set prior to importing the map(s).

PDF Resolution on Import (Android)
Select the default resolution (DPI) used to process imported PDFs: 72, 150, 300 or Auto-detect. Auto-detect selects an optimal resolution based on the physical dimensions of the map. This can help with display/scale issues.

Import in HD (iOS)
When enabled, any maps that are imported will be rendered in high resolution (300 DPI). This can result in longer import times.
Clear Search History
Clear all values from the history sections in the search.
Legacy Positive GMT Export Format
Use legacy time zone format for positive GMT time zones.
Debug Settings
Allows the user to access various settings and logs required when there are any issues with the app. Often requested by Support when helping to resolve issues. This is also where the Map Store Settings are located. See Debug Settings for detailed information.