The Navigation Settings allows the user to specify various settings for the Navigation Tools.
Navigate to Each Point in Turn
This setting changes route navigation so that you visit each point in your route rather than taking you the optimal path. This can have the biggest effect when starting a route because, by default, you will be routed to the closest point instead of the first point. This setting is useful when there is a need to visit each point in your route (e.g. site markers, points of interest, vegetation sampling, etc.).
Arrival Radius
This setting specifies the distance from the end navigation point that Avenza Maps will use to determine your arrival. If this is set to 100m, then as soon as you are within 100m of your endpoint, Avenza Maps will alert you to your arrival and will stop navigating.
Android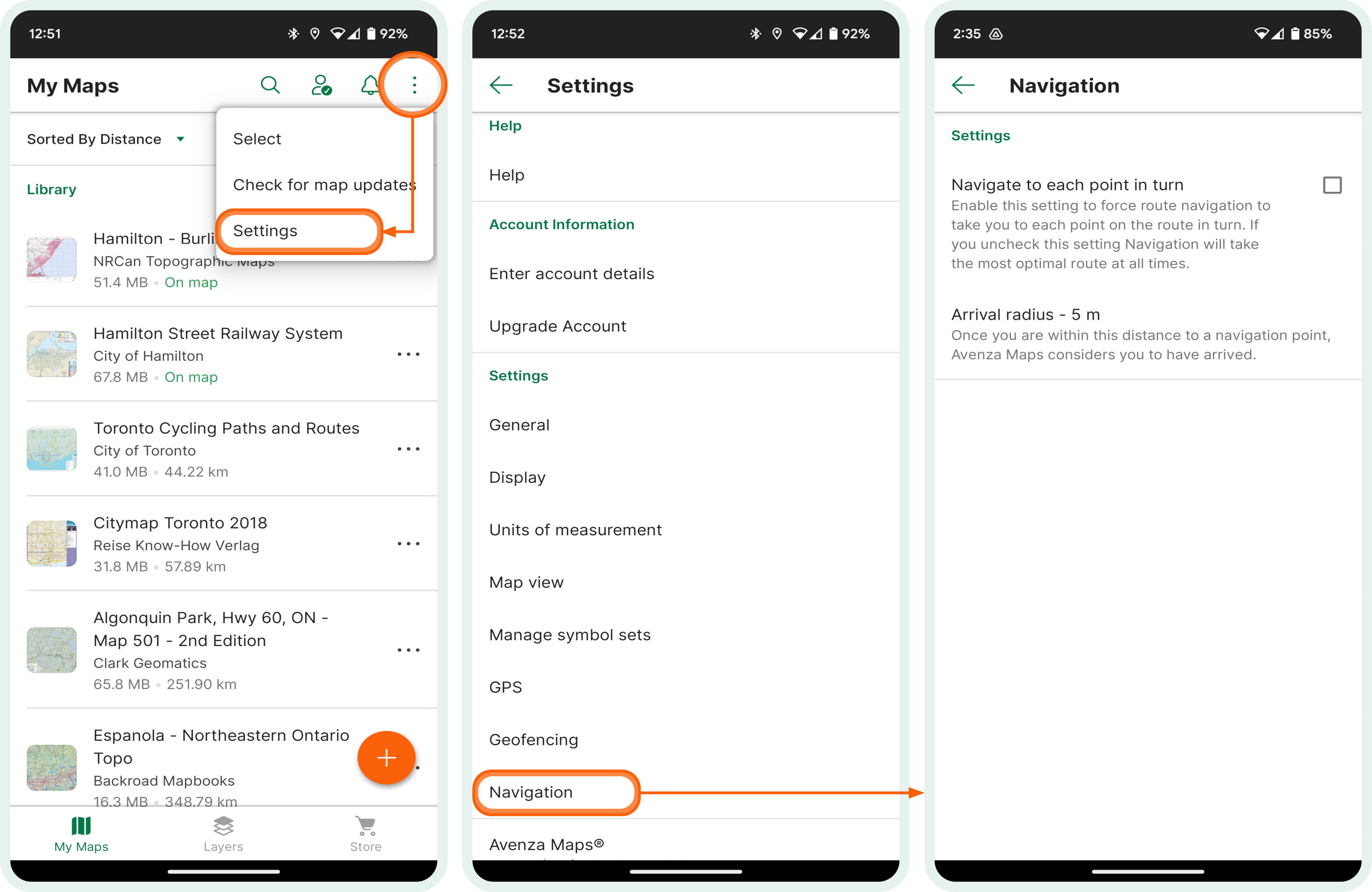 iOS